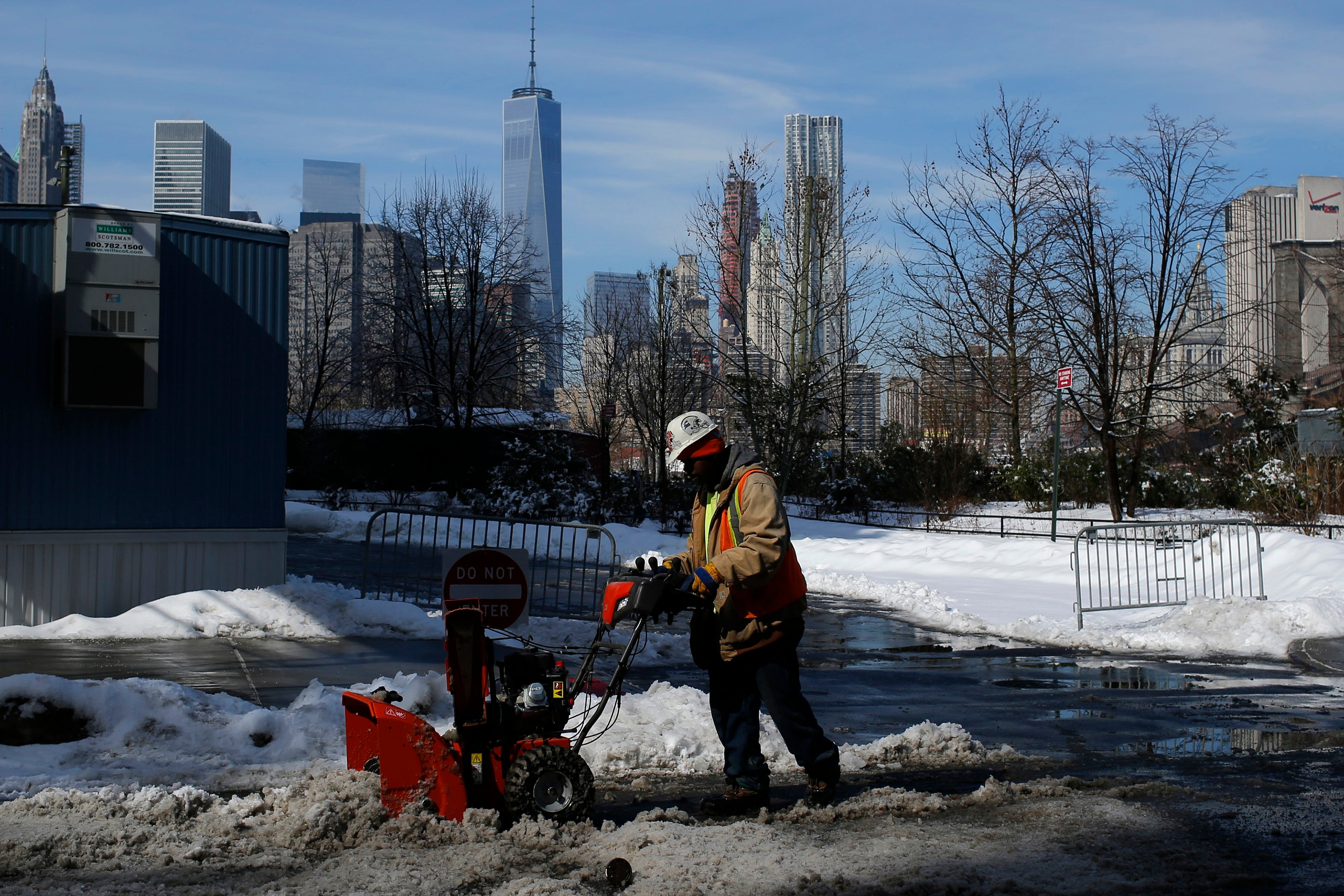 Weather warms up in Northeast, but only briefly
NEW YORK -- A brief respite from cold temperatures is here for the snowy Northeast, but that doesn't mean an end to its weather woes.
Warming temperatures accompanying a winter storm turned precipitation in many areas from snow to sleet, making sidewalks and streets in New York and Philadelphia slushy and treacherous on Sunday.
In Boston, temperatures were to climb to around 40 degrees. The warmup is a welcome change for a city that's seen 7 feet of snow.
The storm brought heavy snow to inland areas. Higher elevations in western Virginia, West Virginia and western Maryland got 10 inches or more. About 8 inches of snow fell in the Baltimore area, while Philadelphia got about 5 inches and New York's Central Park saw about 4.
The storm also brought headaches elsewhere: Rain and above-freezing temperatures in Tennessee prompted state emergency officials to warn of possible flash flooding from melting snow on Saturday.
The Federal Aviation Administration briefly issued a ground stop on Saturday to keep flights from taking off for Philadelphia International Airport because of reduced visibility and high winds, airport spokeswoman Mary Flannery said.
She said about 20 percent of the flights into and out of the airport were canceled and many others were delayed. The three airports in the New York metropolitan area, Washington Dulles International Airport and Memphis International Airport in Tennessee also experienced significant delays because of the weather, according to the FAA.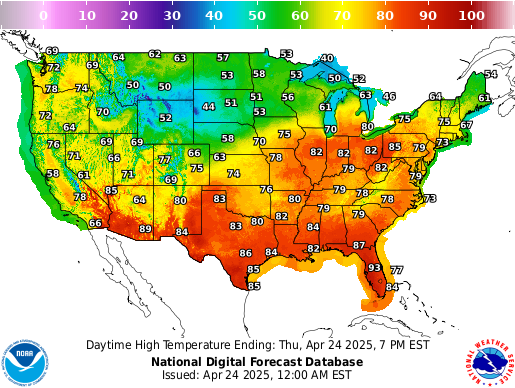 The eastern United States did not have the market cornered on misery, however: Heavy snow up to three inches an hour fell across parts of Colorado's Front Range on Saturday. The storm could bring two feet or more to some areas by the beginning of next week.
The warm weather reprieve will be short lived. Temperatures are expected to plummet Sunday night, CBS New York reported. On Monday, the high will be in the high 20s, with wind chills making it feel like it's in the single digits or teens. Monday night's low will dip to about 5 degrees in Midtown Manhattan, forecasters say.
The weather also remains a serious challenge for other parts of the country.
Pennsylvania residents digging out from as much as 8 inches of snow or more are now being warned about dangerous wind chills expected in many areas.
The National Weather Service said 8 inches of snow was reported in Franklin County and almost 9 inches in York County. More than 7 inches was reported in Lehigh County, more than 6 in parts of the Philadelphia suburbs and 5 inches in the city itself.
The storm Saturday into early Sunday prompted delays and cancellations at Philadelphia International Airport and speed restrictions on many highways.
Forecasters have issued now wind chill advisories for much of western and central Pennsylvania, saying double-digit wind chill estimates are expected into Tuesday morning that could cause frostbite and hypothermia if precautions aren't taken.
In Tennessee, officials say the storms and freezing temperatures this past week caused 21 deaths, including 11 attributed to hypothermia.
Gov. Bill Haslam elevated Tennessee on Saturday to a higher level state of emergency, meaning hard-hit areas may be eligible for state and federal assistance.
Forecasters say the heavy precipitation has gone, but most of the state will see low temperatures in the teens to mid-20s the rest of the week.
In Michigan, forecasters say the state is heading back into the deep freeze, with temperatures expected to plunge well into double digits below zero across most of the state early Monday.
They say the cold and accompanying strong winds will make it dangerous to be outside.
The National Weather Service predicts a return to the frigid cold that has gripped the state for much of the past week. That follows a lull Sunday, when temperatures at 2 p.m. pushed as high as 30 degrees in the unincorporated Monroe County community of Lambertville, just north of Ohio.
Thanks for reading CBS NEWS.
Create your free account or log in
for more features.