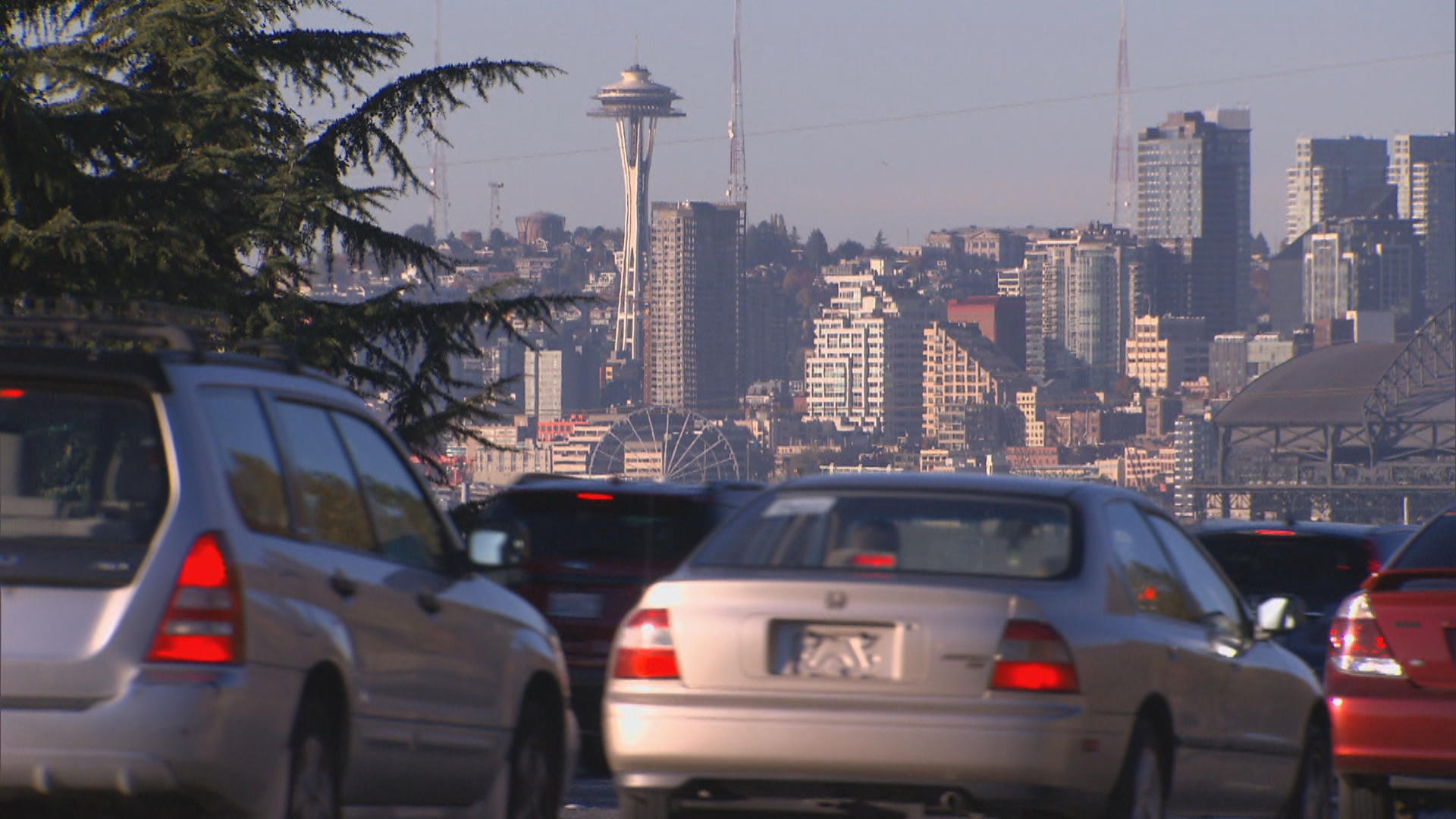 In Washington, distracted driving gets a rebrand as DUI-E
A campaign by New Jersey Gov. Chris Christie to crack down on distracted driving recently swept up a high-profile offender. Newly-released video shows the SUV of the Garden State's first lady, Mary Pat Christie, being pulled over last April. The officer says she was holding a phone in her hand.
The distracted driving crackdown was ordered by Gov. Christie's own attorney general. Fifteen states and the District of Columbia have already banned handheld devices while driving. Among them is Washington state, which is now citing drivers for DUI-E: driving under the influence of electronics.
Washington state patrol has begun enforcing the new law that's unlike anything in the country, and the name is supposed to get drivers' attention, reports CBS News correspondent Kris Van Cleave.
"The DUI part of it catches their attention and they get curious about the 'E,'" said Tina Meyer.
Fines start at around $130, but that cost pales in comparison to the one Meyer pays every day.
In December of 2015, her 23-year-old son Cody was working on a road construction crew outside Seattle. The driver told police he was looking at his phone and slammed into Cody. After months in the hospital, he suffered a massive heart attack.
"I knew Cody would never want to live that way. And so we had to make that decision to shut the machines off and end our son's life. And all because somebody had to pick up a cell phone and look at it," Meyer said.
Washington Gov. Jay Inslee actually vetoed a provision in the law that would have delayed its implementation a year – he wanted it in effect now.
"You are just as dangerous or more so when you are on a cell phone than a drunk driver," Inslee said.
"We're gonna reduce drunk electronic driving and that's what this is," Inslee said. "One of the successful things why we've reduced drunk driving, it has become a great stigma."
The bill was not without controversy. Critics complained that being able to pull someone over simply for holding their cell phone was a little too aggressive. The warning period ends in January and then those increased fines become a reality for drivers.
Thanks for reading CBS NEWS.
Create your free account or log in
for more features.