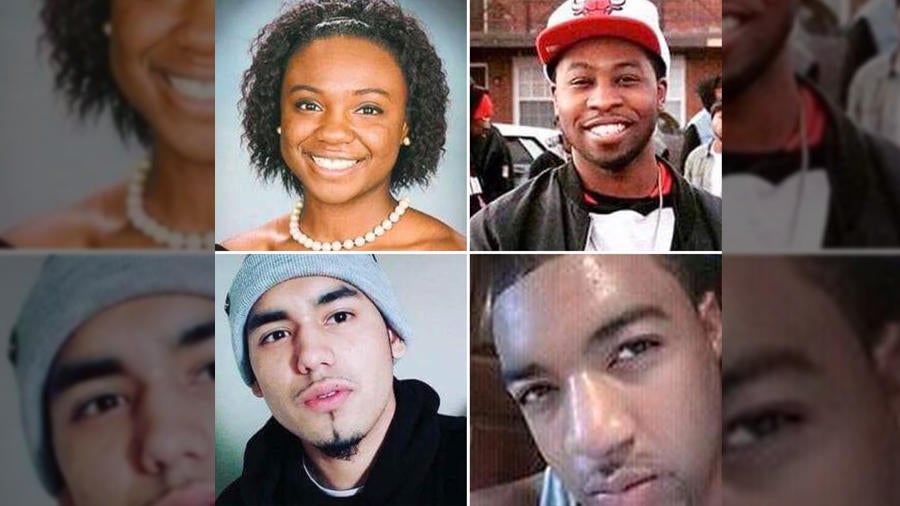 Waffle House reopens amid tears and solemn remembrance
NASHVILLE, Tenn. -- The Tennessee Waffle House where four people were fatally shot reopened Wednesday amid tears and solemn remembrance of the dead. The company announced it will donate a month of the restaurant's sales to help the wounded survivors and the families of the slain.
Employees wore orange ribbons and hugged one another while a steady stream of customers came in to order food and show support. Waffle House supervisors brought in workers from Atlanta to help the store and provided grief counselors on site, according to CBS affiliate WTVF-TV.
Among those killed when a man opened fire in the parking lot with an AR-15 rifle and stormed the restaurant early Sunday morning was an employee, Taurean Sanderlin, 29, and three customers. Four people were injured.
Proceeds from the next 30 days of sales at the store will go to the families of the four who were killed and to the two who remain hospitalized, said Waffle House spokesman Pat Warner.
Chuck Cordero witnessed Sunday's shooting when he came by on his break to say hello to Sanderlin. He returned to the restaurant Wednesday and spoke with WTVF-TV.
"It's nice to see them getting back to how it was before this all happened. Not that we're trying to forget. I won't forget. I'll remember T [Sanderlin] forever," he said. "... I'm looking forward to seeing my friends come back. I'll be back tonight, I'll keep coming back."
One of the employees who was working during the attack wept and knelt outside the restaurant before four white crosses bearing the pictures and names of the victims.
The woman, who still had scrapes on her face, said she could not speak.
One of those who died in the carnage was Joe Perez, a 20-year-old customer from Nashville. His parents, who traveled to Nashville from Texas, signed the cross bearing their son's name and the three others. They also did not want to speak.
Also killed were Akilah DaSilva, a 23-year-old student at Middle Tennessee State University who was well known to independent musicians and record labels in town. DeEbony Groves, a 21-year-old student at Belmont University, also died in the attack.
It was the employees who wanted to get the restaurant up and running, Warner said.
"I think it's part of the healing process for them," Warner said.
One of the first customers of the day bought about $8 worth of food but then left $100, Warner said.
A steady stream of customers came, saying they wanted to help the victims.
"I saw that they were reopening and that all incoming funds were going to the victims' families, and I was going like, 'OK. I should drop in and have something, and in some small way contribute,'" Michael Harrison said as he entered the restaurant.
A man wearing nothing but a green jacket and brandishing an assault-style rifle attacked the restaurant just after 3 a.m., police say. Police credit restaurant patron James Shaw Jr. with disarming the gunman and averting more bloodshed.
The gunman fled and led police on a massive manhunt that lasted more than 24 hours before he was captured.
Police have identified the suspect as Travis Reinking, 29. He faces multiple criminal charges, including four counts of criminal homicide. A public defender listed as his attorney has not responded to an email seeking comment.
Police say they still do not know of a motive for the crime.
The onetime crane operator bounced between states and suffered from delusions, sometimes talking about plans to marry Taylor Swift, friends and relatives told authorities.
He was detained by the Secret Service in July after he ventured in to a forbidden area on the White House grounds and demanded to meet President Trump.
Thanks for reading CBS NEWS.
Create your free account or log in
for more features.