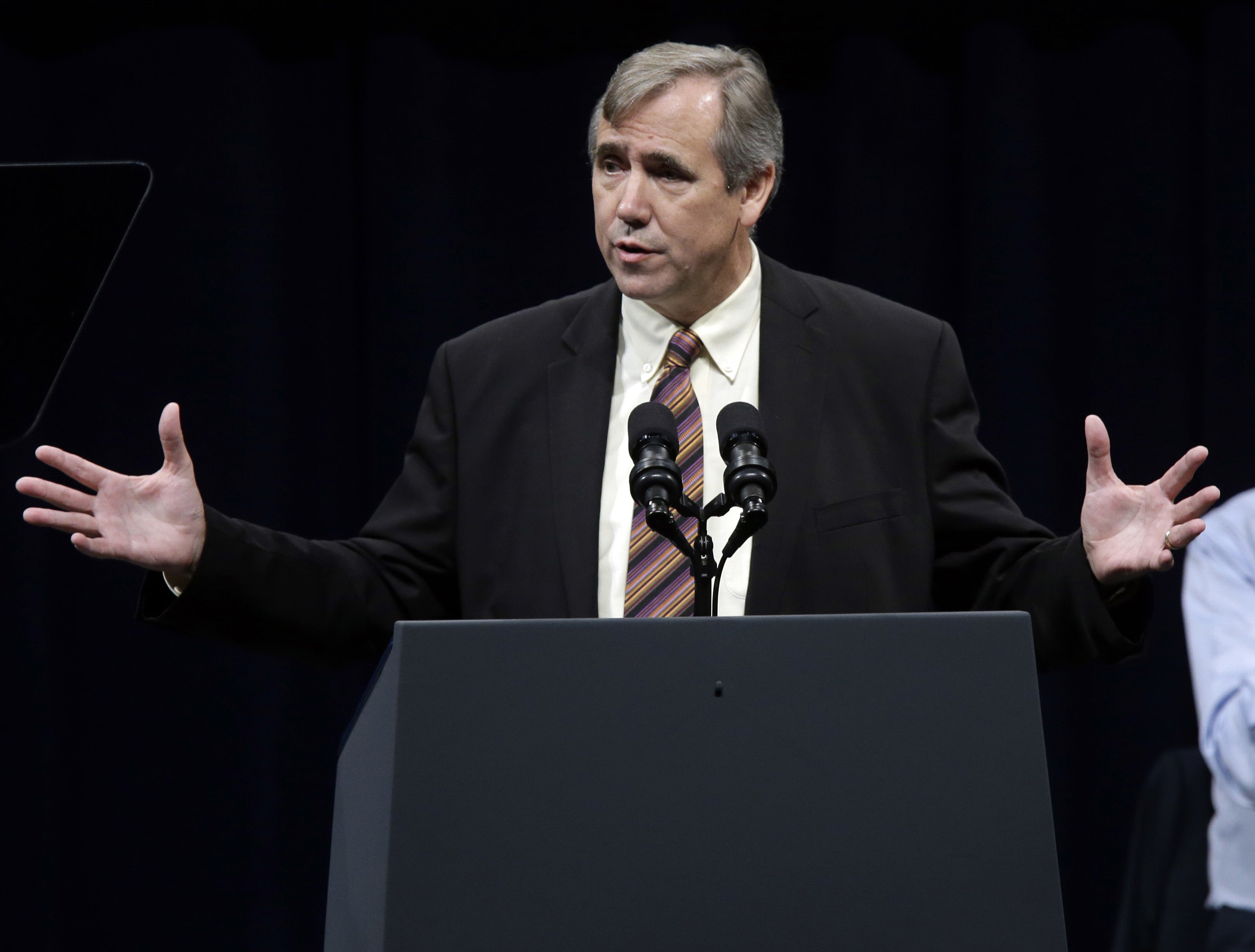 Vote tally supporting Iran nuclear deal rises to 31 in Senate
WASHINGTON -- Oregon's Democratic Sen. Jeff Merkley on Sunday became the 31st senator to announce support for the Iran nuclear deal, as momentum builds behind the agreement the Obama administration and other world powers negotiated with Tehran.
Merkley's backing puts supporters within reach of the 34 votes required to uphold a presidential veto of a congressional resolution disapproving the agreement, which curbs Iran's nuclear program in exchange for billions of dollars in sanctions relief.
Merkley said that while he thinks the deal has "significant shortcomings," it is the best strategy to block Iran from acquiring a nuclear weapon.
"Because of these shortcomings, many have argued that the United States, instead of implementing the agreement, should withdraw from it, persuade our partners to set the agreement aside and work together to negotiate a better deal," Merkley said in a statement. "However, the prospects for this are slim. All of our partners ... believe that the current deal -- in regard to its central goal of blocking Iran's pathways to a nuclear bomb -- is sound. They have committed the good faith of their governments behind the agreement and intend to honor the deal as long as Iran does likewise, with or without the United States."
Republicans are unanimously against the deal. But with an overwhelming number of Senate Democrats in favor, some have now begun aiming to amass 41 yes votes, which would allow them to kill the disapproval resolution outright in the Senate and protect Obama from having to use his veto pen.
Senate Minority Leader Harry Reid, D-Nevada, said this week that he wasn't "giving up hope" on a procedural filibuster of the bill.
"I know it's a longshot, but I hope that it can be done," Reid told reporters in Las Vegas. "We'll just have to see because right now ... we still have a lot of uncounted votes."
Even some on the Republican side of the aisle have acknowledged that the nuclear agreement with Iran is likely to be implemented.
Earlier this week, Senate Foreign Relations Committee Chair Bob Corker, R-Tennessee, guessed that "this agreement is going to happen."
"At the end of the day, I don't think there's going to be likely a veto-proof number of people to keep it from occurring," Corker said during an event at Belmont University on Wednesday.
The math in the Senate marks a difficult path for the deal's opponents. Democrats, aided by two independents who caucus with their party, currently hold 46 seats in the Senate. Republicans would need to persuade 13 Democrats to break with the president and their party and vote against the deal. To date, only two Senate Democrats and a handful of House Democrats have signaled their opposition.
A vote on the nuclear deal the U.S. and other world powers negotiated with Iran is scheduled for early September.
Thanks for reading CBS NEWS.
Create your free account or log in
for more features.