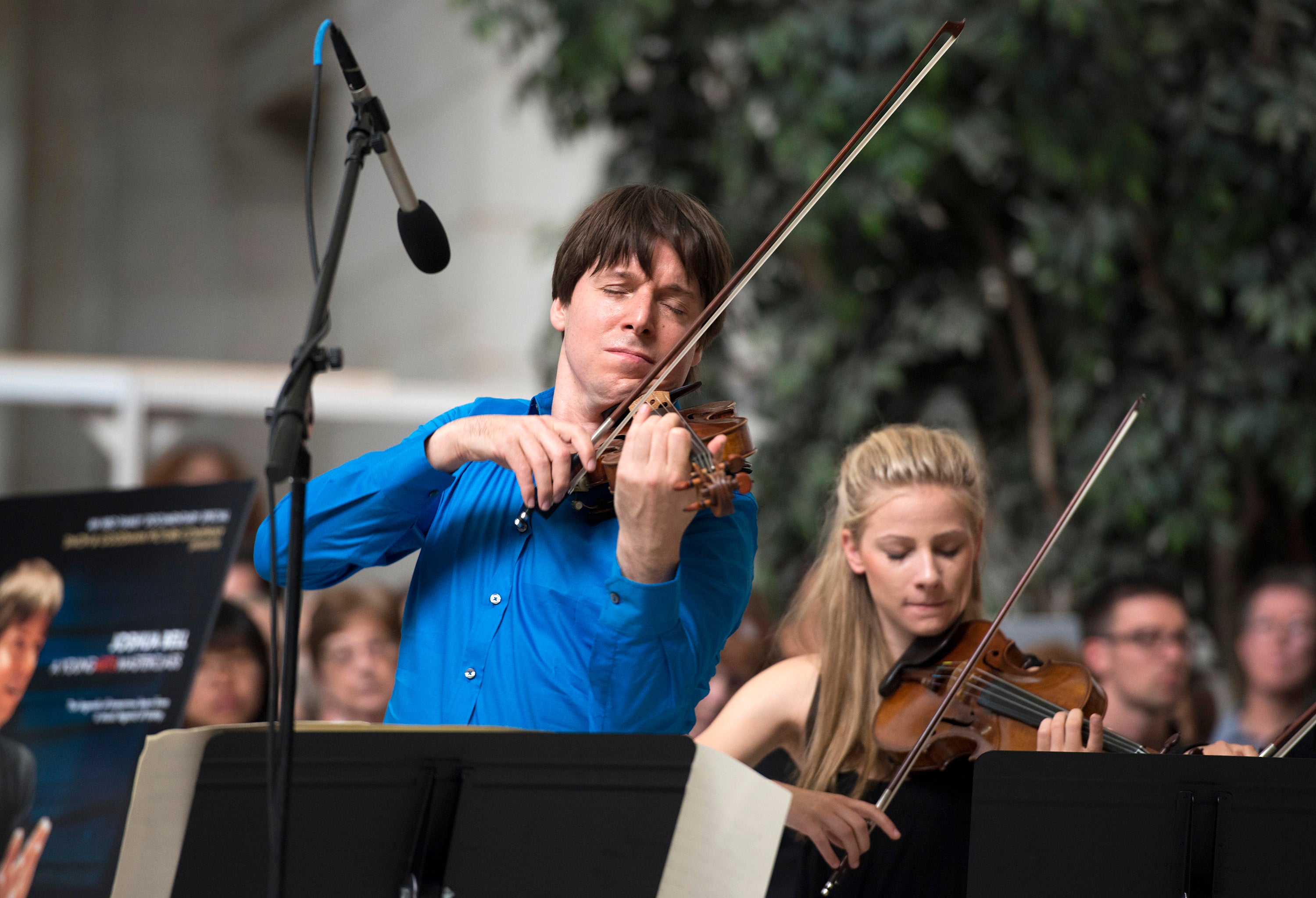 Violin virtuoso Joshua Bell's encore at Union Station
World-renowned, Grammy-winning violinist Joshua Bell gave a concert at Washington D.C.'s Union Station on Tuesday.
But at the end, the artist who's played every major concert hall in the world said the reaction from this audience was one of the best in his life, reports CBS News correspondent Wyatt Andrews.
From the very first note, Bell had captured his audience. The crowd knew who he was -- and they knew they were hearing brilliance.
"I am in ecstasy," audience member Cheryl Naultey said. "I thought it was one of the most wonderful experiences I have ever had."
But the last time Bell played in a Washington train station, the experience was not wonderful. Seven years ago, he played unannounced in a metro station.
It was a stunt designed by The Washington Post to see if busy workers passing by would stop for beautiful music -- they did not. More than 1,000 went by and only seven stopped.
The article won The Post and author Gene Weingarten a Pulitzer Prize for its observations on art and on life.
"It was about the way we over-scheduled our lives," Weingarten explained. "Where people had to be in a certain place at a certain time -- 'bing-bang-boom' going to work -- and they couldn't take three minutes."
The point? Americans are too busy.
Keep in mind that in the world of music, Joshua Bell is violin royalty and has recorded more than 40 albums.
This month, he'll be the star of an HBO special on mentoring student musicians. But still, something about that one day made him "that guy."
"I am the guy," Bell admitted. "You know sometimes I get the guy telling me the story, 'Did you hear about the guy who played in the metro?' - like that was me!"
And so Union Station was his Washington comeback and everyone knew it.
"This time, not only did they come out in numbers, the warmth, it was almost like they were making up for -- cause they all know the story -- they made up for it in like 100 fold," Bell said. "And I felt that outpouring of warmth. But this is the final chapter - a kind of bookend to the first experience and I think it was a nice piece of closure for it."
Any concert musician will tell you, live music by nature is a two way conversation, both performance and reaction.
All 1,500 people stood still for that moment in one of the busiest train stations in America.
And Joshua Bell still joked at the end that he regretted he couldn't open his violent case for the tips.
Thanks for reading CBS NEWS.
Create your free account or log in
for more features.