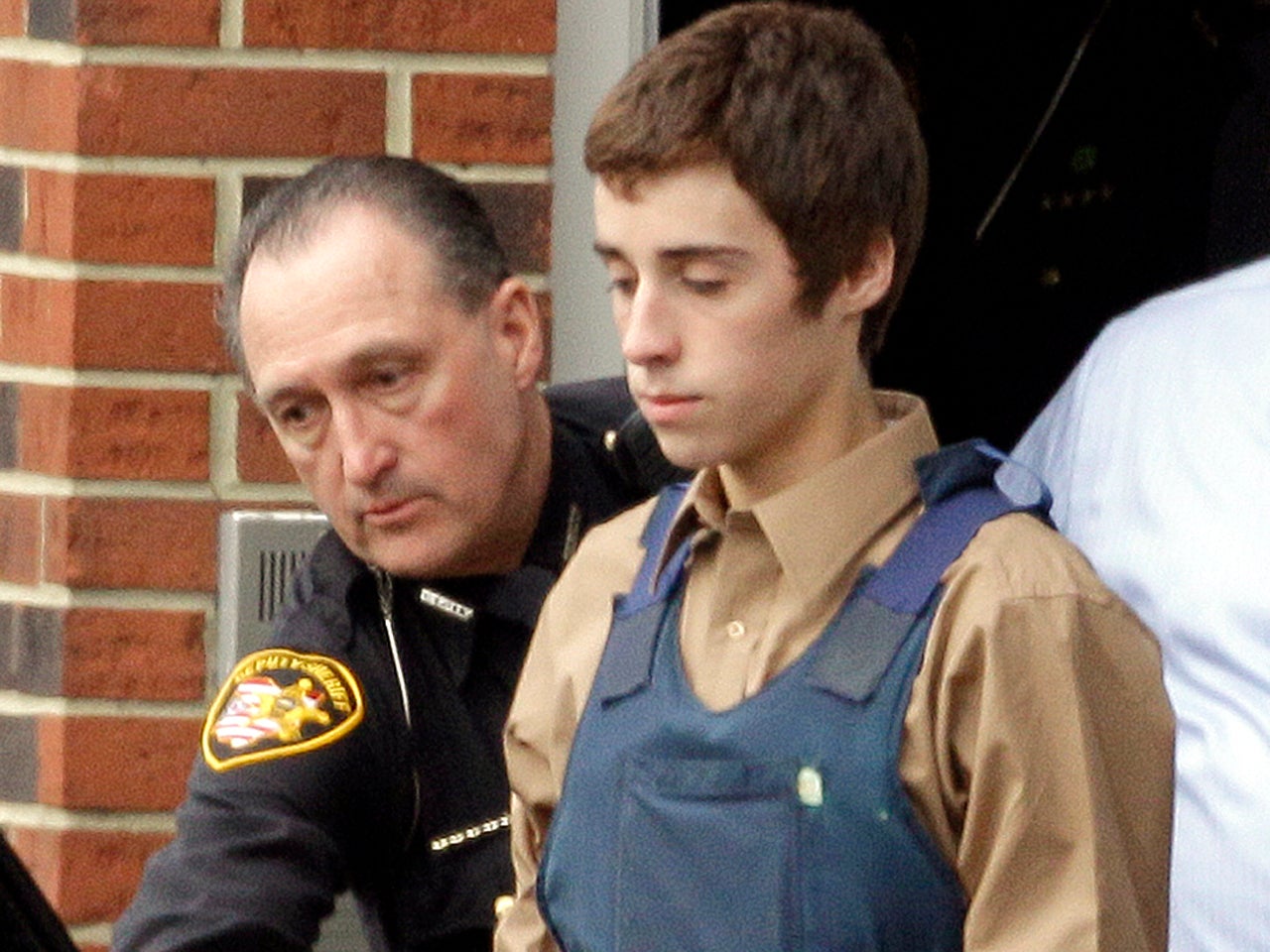 Violent past for Ohio shooting suspect
(CBS News) CHARDON, Ohio - School doors will reopen at Chardon High School Thursday, but the students returning will be in counseling, not class. It's the last day before their old routine begins again as new details unfold about the suspect accused of changing their lives forever.
On Wednesday, new information came to light about the 17-year-old investigators say killed three students and wounded two others when a judge released records from TJ Lane's juvenile court files.
Those documents show that in 2009 Lane was charged with assaulting his uncle, John Breuning. Authorities said "TJ also jumped on John ... put him in a choke hold."
Other court documents show a troubled family life. His father, Thomas J. Lane Jr., was charged with domestic violence, assault, kidnapping and theft and served time in jail.
And mother Sarah A. Nolan was charged with domestic violence in 1995 and convicted of disorderly conduct.
Inside chaotic life of Ohio shooting suspect
Neighbor: Alleged Ohio shooter was a normal kid
Prosecutor: Ohio shooting suspect confessed
Earlier this week, CBS News learned that Lane told police he stole the .22-caliber pistol used in the rampage from his uncle. But now a report has surfaced that he may have taken it from his grandfather's house, where he lived.
On Monday, student Megan Lear was sitting in the school cafeteria near Lane, whom she had spoken to now and then.
"He had on like a band shirt once, so we talked about that," she told CBS affiliate WOIO-TV of Cleveland. "He never seemed the type to do something like that."
She left moments before the shots rang out and still wonders why she was spared from the horror.
Three nights after the attacks, the community is still visibly mourning.
"I felt like I had to stop back here, you know, just on my way through the square to light a few candles," parent Rick Morrison said.
Prosecutors have until Thursday afternoon to file charges. Lane is expected to face at least three counts of aggravated murder and to be tried as an adult. On Thursday morning, students and parents plan to walk hand in hand from the town square to the school, where they will be allowed to return for the first time since Monday's mayhem.
Above, watch Michelle Miller's full report from Chardon, Ohio
Thanks for reading CBS NEWS.
Create your free account or log in
for more features.