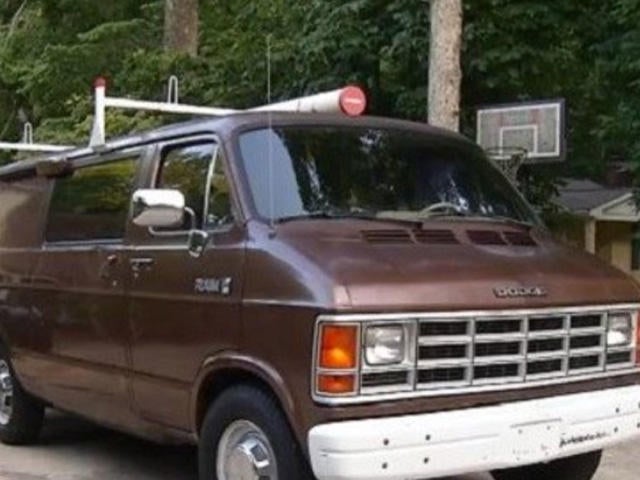 Bidding ends for vintage FBI surveillance van listed on eBay
CARY, N.C. -- A Cary man looking for a work truck stumbled on a 1980s-era FBI surveillance van and listed it for sale on eBay, CBS affiliate WNCN-TV reports.
Ginter Senfeldas said he found the 1989 Dodge Ram 350, which he said was used in FBI investigations, for sale on a government auction website.
In the back of the van are many custom features, such as a toilet, extra 12-volt vehicle batteries, TV monitors and video recording equipment.
Senfeldas said there are also microphones hidden on the exterior of the vehicle.
"We found out that there's microphones as we took the side markers out of the van, and there's microphones hidden in headlights and taillights. That's why there's little holes everywhere," he said.
Also inside were handcuffs, binoculars and even leftover video from an old FBI stakeout, Senfeldas said. There are also several small "pinholes" in the vehicle where cameras can peer out without anyone outside noticing.
It has "everything you need to get the investigation done," Senfeldas told WNCN-TV.
The auction on eBay ended with 47 bids Monday evening and it appears the van sold for $18,700 -- according to the listing.
So far, Senfeldas hasn't contacted the FBI about the van.
Thanks for reading CBS NEWS.
Create your free account or log in
for more features.