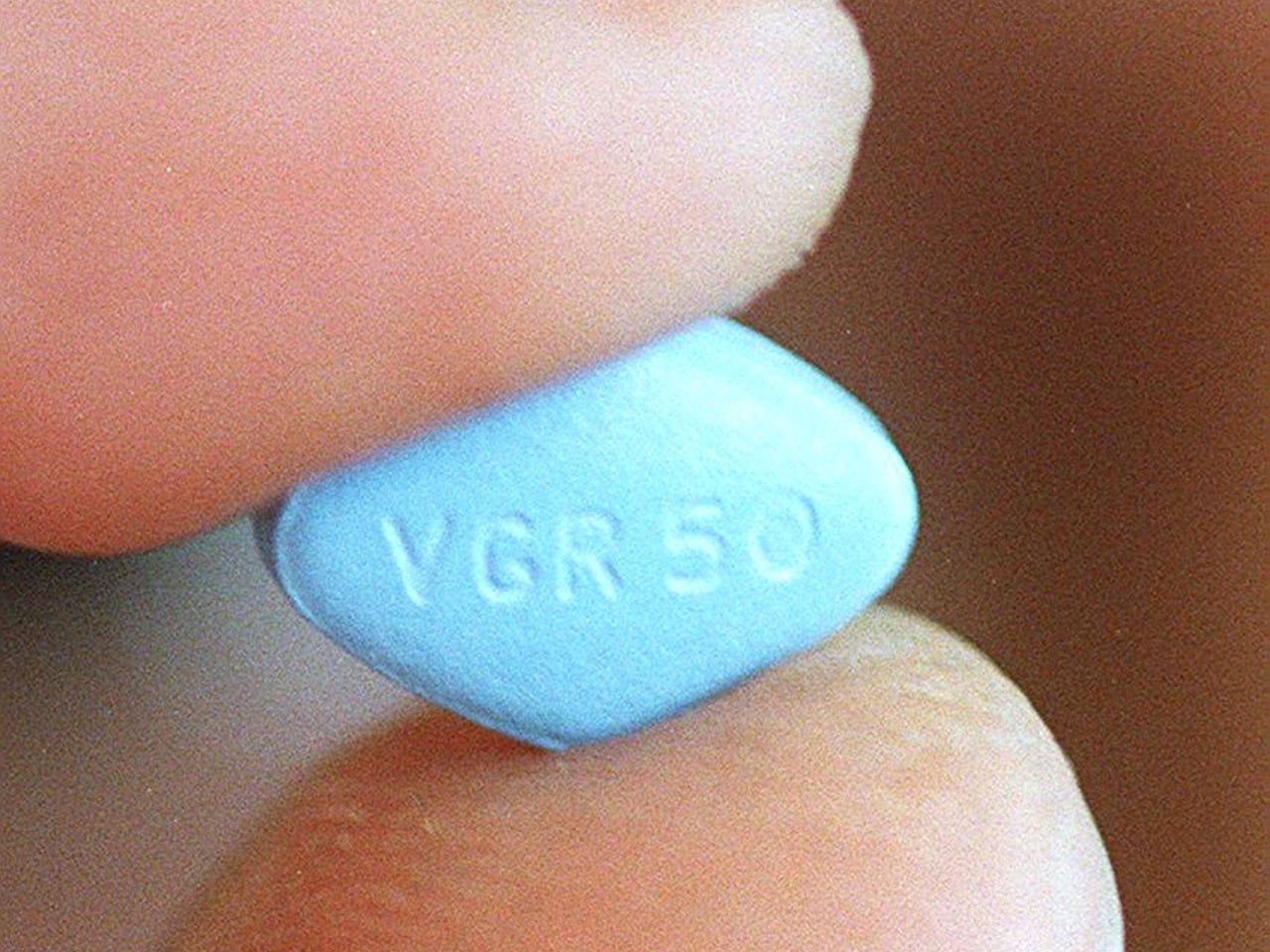 Viagra may increase melanoma risk, study finds
The little blue pill used by men to boost bedroom performance may be detrimental in the great outdoors, according to new research. The study, published in JAMA Internal Medicine, found sildenafil, commonly known as Viagra, may increase a man's risk for melanoma by as much as 84 percent.
The study involved nearly 26,000 men enrolled in the Health Professionals Follow-Up Study at the Harvard School of Public Health.
In 2000, the researchers interviewed men enrolled in the study about their sexual health, use of Viagra, as well as their history of sun exposure and genetic skin cancer risk, including hair and eye color and history of moles.
They then tracked occurrences of various types of skin cancer -- melanoma, squamous cell carcinoma and basal cell carcinoma -- based on self-reported questionnaires over the next 10 years.
The researchers identified 142 incidences of melanoma, 580 of squamous cell carcinoma and 3,030 of basal cell carcinoma. They found men who used Viagra were at nearly twice the risk for developing melanoma. However, there did not appear to be any link between the drug and risk for other types of skin cancers.
The researchers also did not find any evidence that erectile dysfunction itself increased melanoma risk.
Though the findings raise concerns about the safety of sildenafil, the authors of the study say their findings do not prove the drug causes melanoma, just that there is a correlation. They say further investigations would need to be conducted to understand cause and effect.
Thanks for reading CBS NEWS.
Create your free account or log in
for more features.