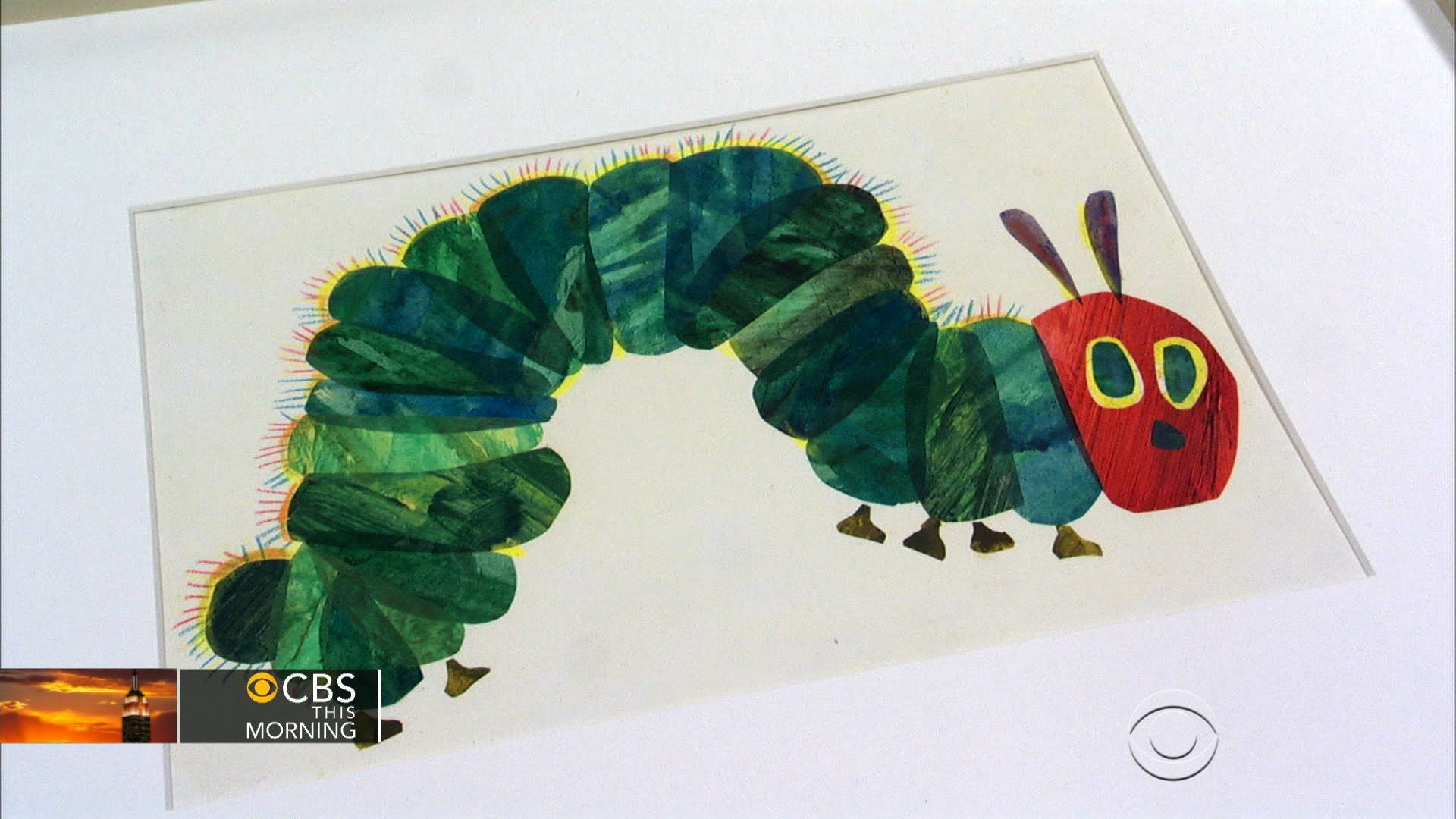 "Very Hungry Caterpillar" creator Eric Carle celebrates 45th anniversary
It may be a quick read, but Eric Carle's "The Very Hungry Caterpillar" is among the world's most popular children's books. It has sold more than 30 million copies, and been translated into more than 55 languages.
Oddly enough, it was written as a side project, while Carle was enjoying a successful career in advertising. Since 1969, when this book was published, a copy is sold every 30 seconds. Carle told CBS News' Mo Rocca that the success surprises him.
At just a few months shy of his 85th birthday Carle is still hard at work using brightly painted paper to create collages like the one that made him famous.

The story of a caterpillar eating his way through pages full of treats before becoming a beautiful butterfly helped Carle become one the most popular children's book authors. As well as provided the means to create the Eric Carle Museum of Picture Book Art in Amherst, Mass..
At the museum, you'll find some of Carle's earliest work.
"I went to kindergarten and first grade with Miss Frickey in Syracuse," said Carle. "Miss Frickey called in my mother and told her that I was talented with colors and stuff and they should nurture that talent."
Carle's time in Frickey's classroom left an indelible impression. One he would carry to Stuttgart, Germany, where he moved with his family when he was 6 years old.

Stuttgart was a stark contrast to Syracuse. The allied forces left the German city in ruin. Carle longed to return to America, which he did in the 1960s, landing an advertising job in New York City.
It was an image of a lobster Carle created for an antihistamine that drew the attention of children's book author Bill Martin.
"He saw my ad and asked me to illustrate his 'Brown Bear, Brown Bear,' said Carle."That's how it all started."
The story of "Brown Bear" was an instant hit and led Carle to create many more stories of his own, which now number more than 70.
To see Mo Rocca's full report, watch the video in the player above
Thanks for reading CBS NEWS.
Create your free account or log in
for more features.