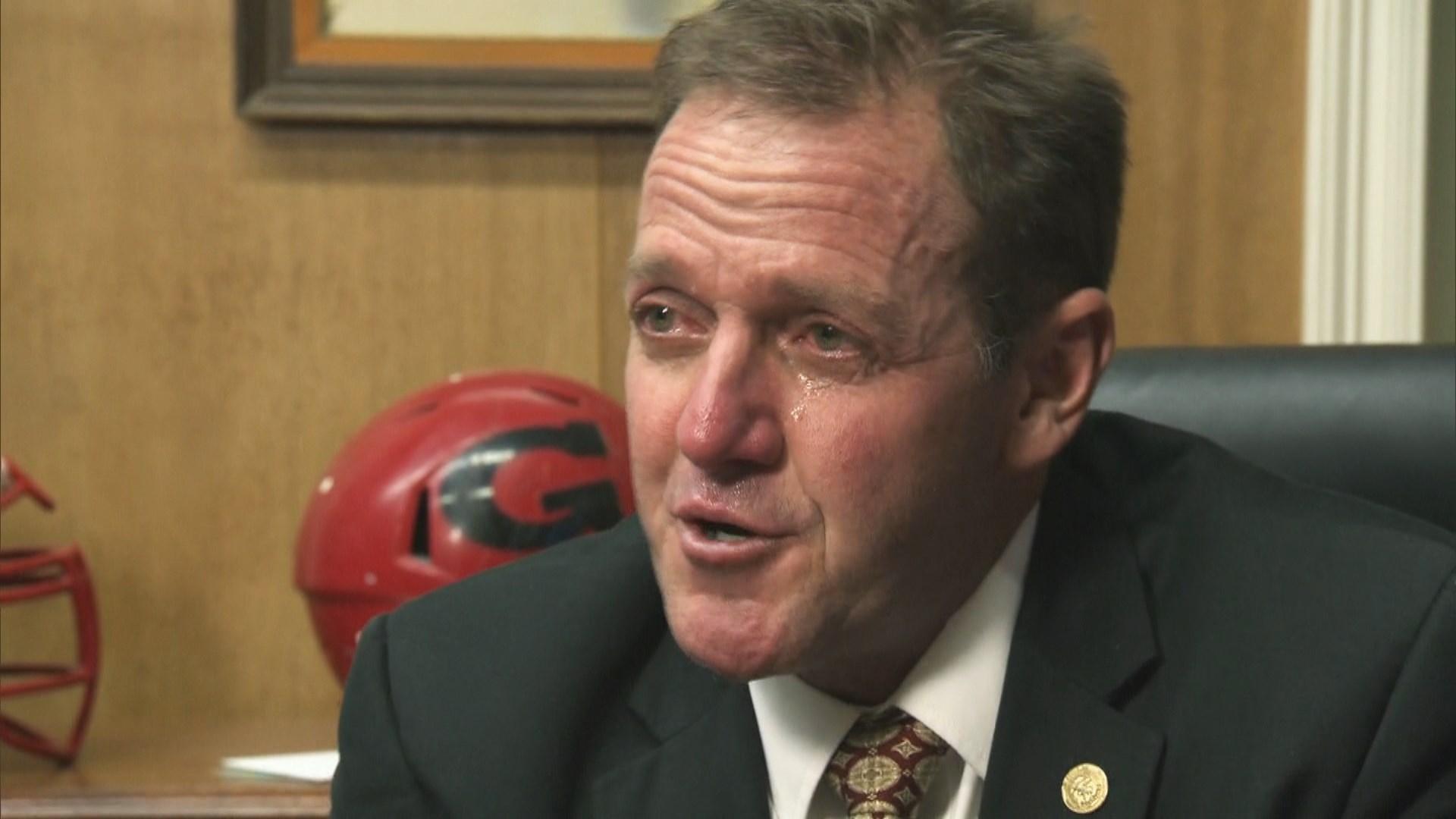 Superintendent challenged over pay raise says he "should have stood up" for teacher
A Louisiana school superintendent is speaking out about the controversial arrest of one of his teachers. Deyshia Hargrave was taken into custody Monday after questioning the superintendent's pay raise at a board meeting. The former teacher of the year was arrested, but will not be prosecuted.
Vermilion Parish Superintendent Jerome Puyau told CBS News' David Begnaud there are things he wishes he did differently at Monday night's board meeting. He vows the district will learn from this incident, but says the backlash has taken a toll on him and his family.
"I hated what happened," Puyau said.
The superintendent said he and his staff have been receiving threats ever since Hargrave's arrest.
"Twenty-eight years of my life is dedicated to the students of this community it's so hard to see this negative. It's tough," he said.
The turmoil began at a school board meeting Monday night, when Hargrave questioned why the superintendent was slated to get a roughly $30,000 raise.
"At the top – that's not where kids learn. It's in the classrooms," Hargrave said during the meeting.
The board president ruled Hargrave out of order after she tried to speak for a second time. A deputy city marshal told her to leave and she complied. Then she was forcibly arrested outside in the hall.
Hargrave released a video Wednesday saying she hopes people aren't afraid to speak out after seeing what happened to her.
Puyau's new contract bumps his yearly salary from $110,000 to roughly $140,000 – still less than average for superintendents in Louisiana. Teachers in the district also make less than the state average, and they haven't had a raise in a decade.
"Within the next few months we're going to be bringing to the board a plan where we can bring a raise," Puyau said.
While emotional over the backlash, Puyau says he doesn't blame the deputy marshal who arrested Hargrave.
"I'm the superintendent, I'm to blame," he said. "I should have stood up, okay? That's what you want to hear and it's the truth, I should have stood up ... Let her speak.
Puyau said no one on the board directed the city marshal to escort Hargrave out. The marshal was contracted to work security at the meeting, but Puyau said they don't plan on having him again. He also noted the deputy is a well-liked school resource officer at one of the district middle schools, and does not plan on firing him. CBS News has reached out to the marshal but has not heard back.
Thanks for reading CBS NEWS.
Create your free account or log in
for more features.