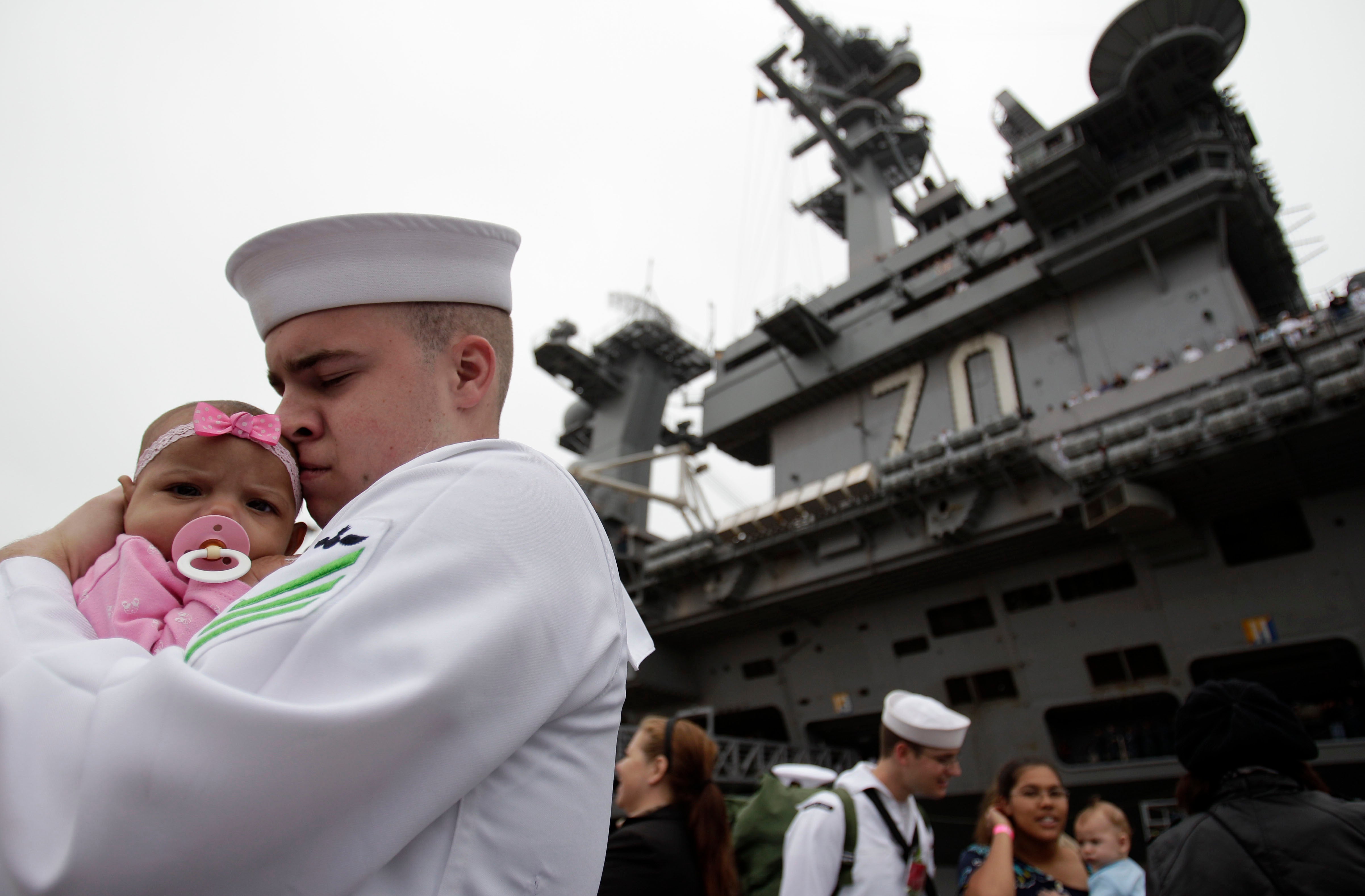 U.S. ship that buried bin Laden back home
The U.S. aircraft carrier that buried Osama bin Laden at sea got a hero's welcome in San Diego Wednesday as it returned to its home port, just in time for Father's Day.

Some 5,000 sailors, pilots and crew members stood proudly on the deck of the USS Carl Vinson as anxious family members waited patiently for their loved ones to return, CBS News National Correspondent Ben Tracy reported on "The Early Show" Thursday.


Vinson Strike Group Cmdr. Rear Adm. Samuel Perez said, "Everybody was pretty stoked. I think, you know, that first week of May, everybody was sitting there looking around very proud to have been part of that piece of history."

The USS Carl Vinson's historic mission ended with tearful hugs from hundreds of proud family members.

Sparkle Garnett told CBS News, "I was scared to be honest with you. I was worried, I just wanted to talk with my husband, make sure everybody was OK and the ship was still coming home safely."

Tammy Kwiatkowski said, "I was scared for all of their lives. I was scared, I knew they were going to be a marked ship."

But the worries were over Wednesday morning as the heroes of the USS Vinson were back in the arms of their loved ones.

The sailors' embraces spoke volumes, but they remained sworn to secrecy about their historic mission.

USS Vinson Master Chief Larry Henry said, "It's been a long cruise. And that's about all I can say."

"We were so thrilled and so proud of every sailor on that ship," Bonnie Sherwood said. "And to know that our family member was a part of that, was very touching."
Thanks for reading CBS NEWS.
Create your free account or log in
for more features.