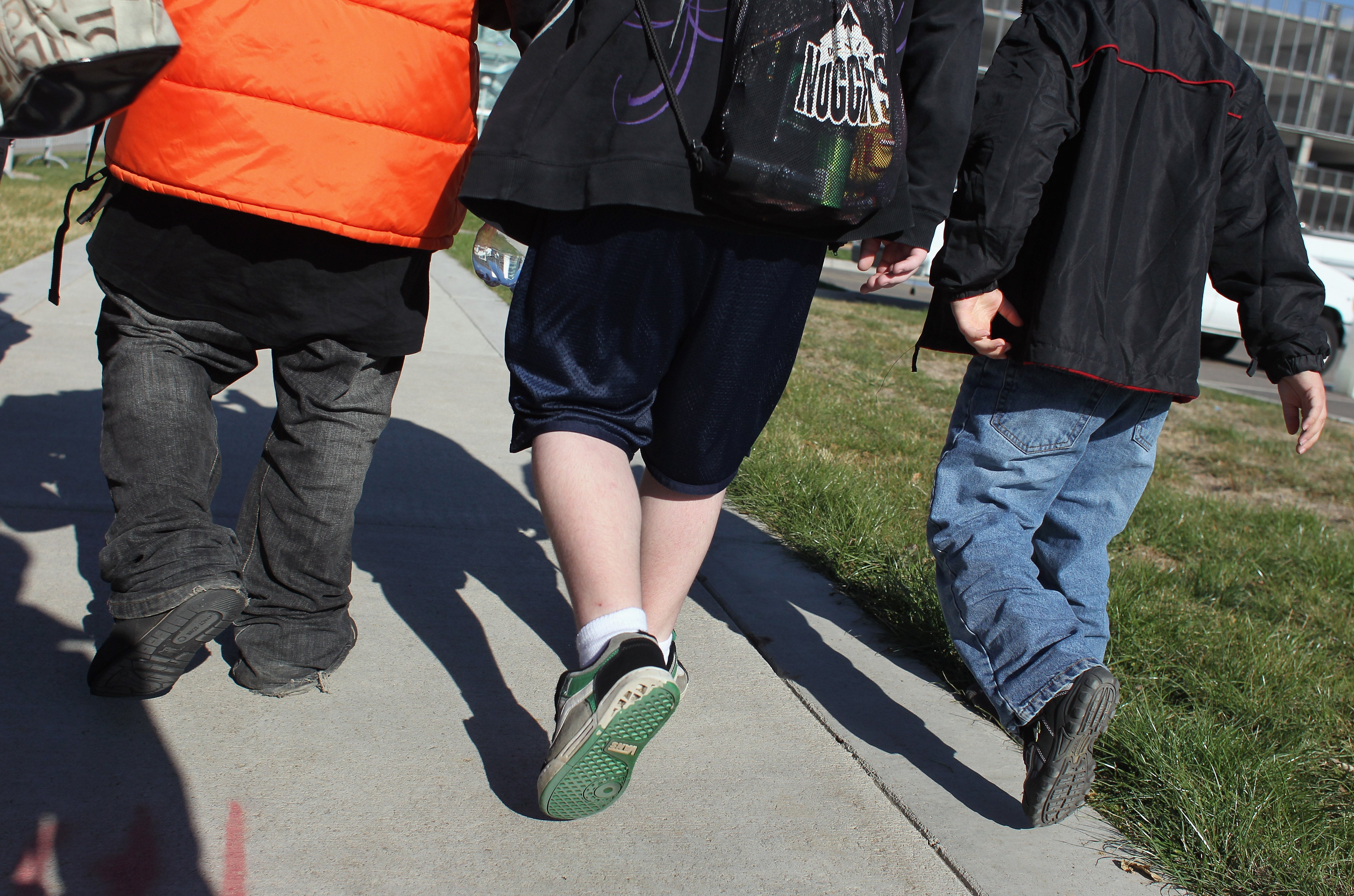 U.S. obesity rates fall for young kids but overall rates remain stagnant
The battle against obesity is showing some recent progress in young children, according to a new study. But, the United States has the same weight problem it did about a decade ago.
Researchers found the percentage of obese children aged 2 to 5 fell from 14 percent in 2003-2004 to over 8 percent in 2011-2012 -- nearly a 43 percent drop.
However, for all children, adolescents and adults, there was no significant change in America's overall obesity rates.


"Obesity prevalence remains high and thus it is important to continue surveillance," wrote the researchers, led by Dr. Cynthia Ogden, an epidemiologist at the Centers for Disease Control and Prevention in Atlanta.

CDC researchers examined national obesity trends on more than 9,000 children (ages 2 to 19) and adults (20 and over) who were involved in the 2011-2012 National Health and Nutrition Examination Survey. They compared those numbers to previously reported findings.


The researchers determined obesity rates by measuring body mass index (BMI), a ratio of height over weight.

A BMI over 30 is obese, one over 40 is extremely obese for adults, and one between 25 and 29.9 means a person is overweight. For children, the CDC says kids in the 95th percentile of weight for their height at a particular age are obese, while those in the 85th to 95th percentile are overweight.

Though there was a drop in preschool rates, CDC researchers found a significant increase in obesity rates among women aged 60 and older, from 31.5 percent in 2003-2004 to 38.1 percent in 2009-2010.

Overall, they found nearly 32 percent of young people between 2 and 19 years old were either overweight or obese, including almost 17 who were obese. More than 68 percent of U.S. adults were overweight or obese, including about 35 percent of whom were obese and almost 6.5 percent who were extremely obese.

Those U.S. obesity rates have been consistent with previous reports suggesting the epidemic is leveling off in recent years.

The findings were published Feb. 25 in JAMA.

While the overall news wasn't much to celebrate, the head of the CDC applauded the progress for our nation's youth.

"We continue to see signs that, for some children in this country, the scales are tipping," CDC chief Dr. Tom Frieden said in a written statement.

In Aug. 2013, the CDC released a report looking at more than 11 million preschool-aged children in 43 U.S. states, which found declines in childhood obesity rates in at least 18 states.

The reasons are unclear for what caused the drops, but Frieden pointed to obesity prevention programs in local communities across the country to improve nutrition and physical activity standards.

He also flagged decreases in consumption of sugary drinks as potentially helping the cause.
First Lady Michelle Obama, who recently celebrated the four-year anniversary of her "Let's Move!" campaign, also applauded the news.
"I am thrilled at the progress we've made over the last few years in obesity rates among our youngest Americans," she said in the CDC's statement.
On Wednesday, the First Lady announced rules to limit marketing of unhealthy foods in schools, such as by not allowing sugary drink makers to advertise products on high school gym scoreboards and other locations.
Also to be implemented in the coming year are rules aimed at reducing the amount of unhealthy snacks in school vending machines and fatty la carte items in lunch lines.
Last year, the American Medical Association declared obesity itself was a "disease" that requires medical intervention in an effort to get more doctors to treat obesity more seriously than a lifestyle condition.
Obesity raises risk for chronic diseases including Type 2 diabetes, heart disease, stroke, liver problems, sleep apnea, breathing difficulties, osteoarthritis and joint pain, infertility, sexual side effects and cancers of the breast, colon, esophagus, pancreas and kidneys.
Thanks for reading CBS NEWS.
Create your free account or log in
for more features.