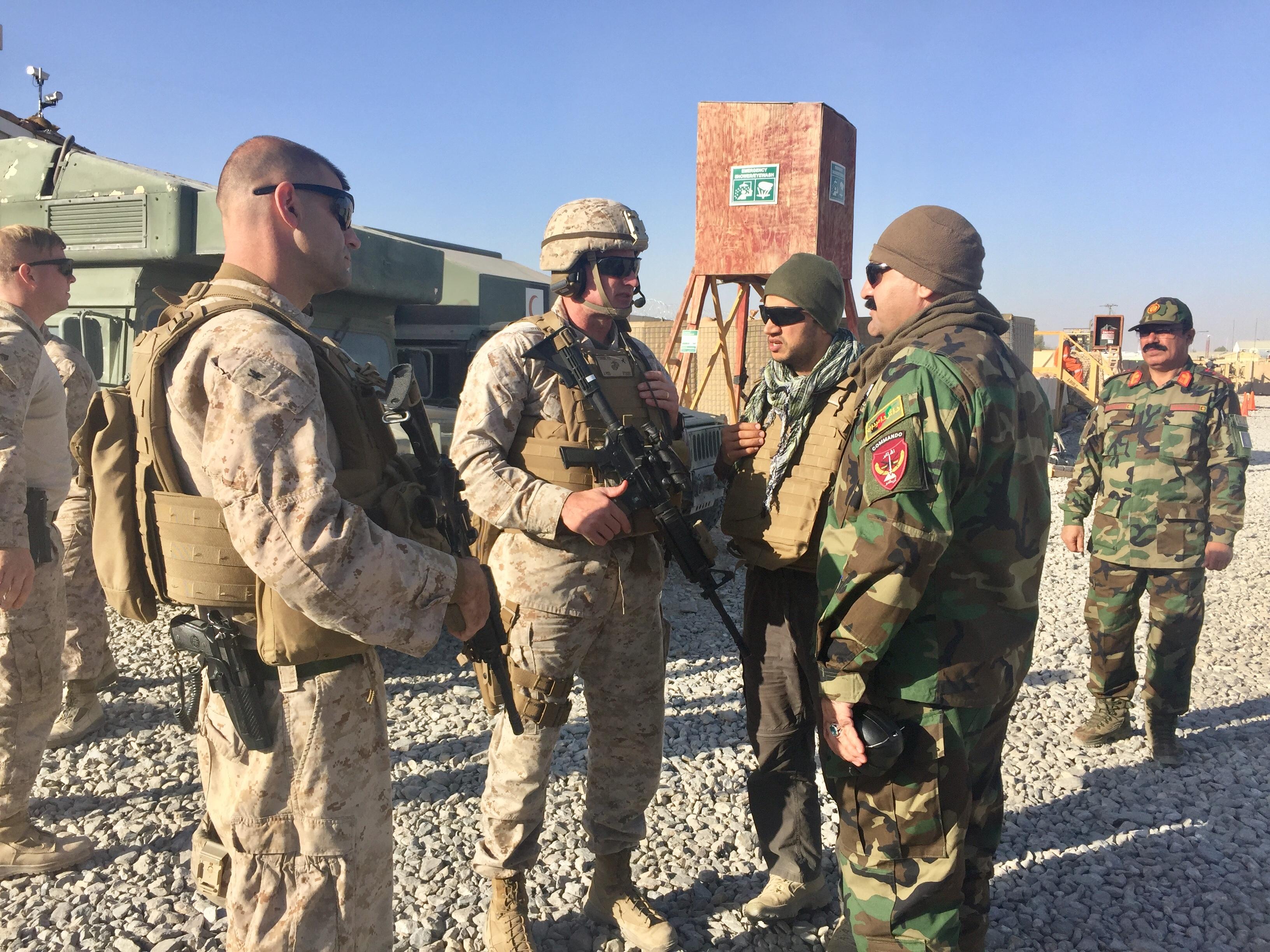 U.S. Marines to head home after helping turn tide on Taliban
HELMAND, Afghanistan -- The first contingent of U.S. Marines sent back into Afghanistan's turbulent Helmand province to tackle a resurgent Taliban are about to come home, and they will be back in the new year knowing they've accomplished many of the goals they set out to achieve.
Last April, when about 300 U.S. Marines re-deployed to Helmand Province for the first time since 2014, their job was to help stop the Taliban's momentum here.
Not long after the Marines pulled out three years ago, the Taliban swept back through Helmand, recapturing territory that U.S. forces had fought and died for, with 349 American lives lost.
The U.S. commander in Helmand now, Brig. Gen. Roger Turner, was there the first time around. He tells CBS News Radio the Afghan security forces were, "suffering badly in 2016, and they had given up a lot of ground, a lot of territory to the Taliban. The Taliban were pushing hard."
The Marines provided air support for the Afghan security forces, and also training and advising. The Marines watched and assisted as the Afghans worked to secure areas in the central part of the sprawling province.
Turner says improved leadership on the Afghan military's side, "coupled with our ability to successfully enable their operations has built kind of a wave of confidence with the Afghan security forces... They feel like they can win."
And they have had success. When his Marines arrived, Turner says the Afghan government only controlled about 14 percent of the population in Helmand.
"Now we're at about 40 percent of the population here, so they've (Afghan forces) taken back a lot of territory from the Taliban," Turner says, calling the Islamic extremist insurgency "significantly hurt here."
"All of the things that they said they were going to try and do in 2017, none of them they accomplished," including capturing the city of Lashkar Gah. "They thought they were going to be able to establish and (Islamic) emirate here, and none of that has come to fruition. In fact they've lost territory… They really have abjectly failed in the 2017 campaign."
Turner is supportive of President Trump's new South Asia policy -- especially its conditions-based military strategy -- and as he readily admits, Helmand is a huge province, and "there's still lots to be done."
So while the Marines heading home next month can do so with a feeling of real accomplishment, there is plenty left to do for the next round of Marines coming in to replace them.
Thanks for reading CBS NEWS.
Create your free account or log in
for more features.