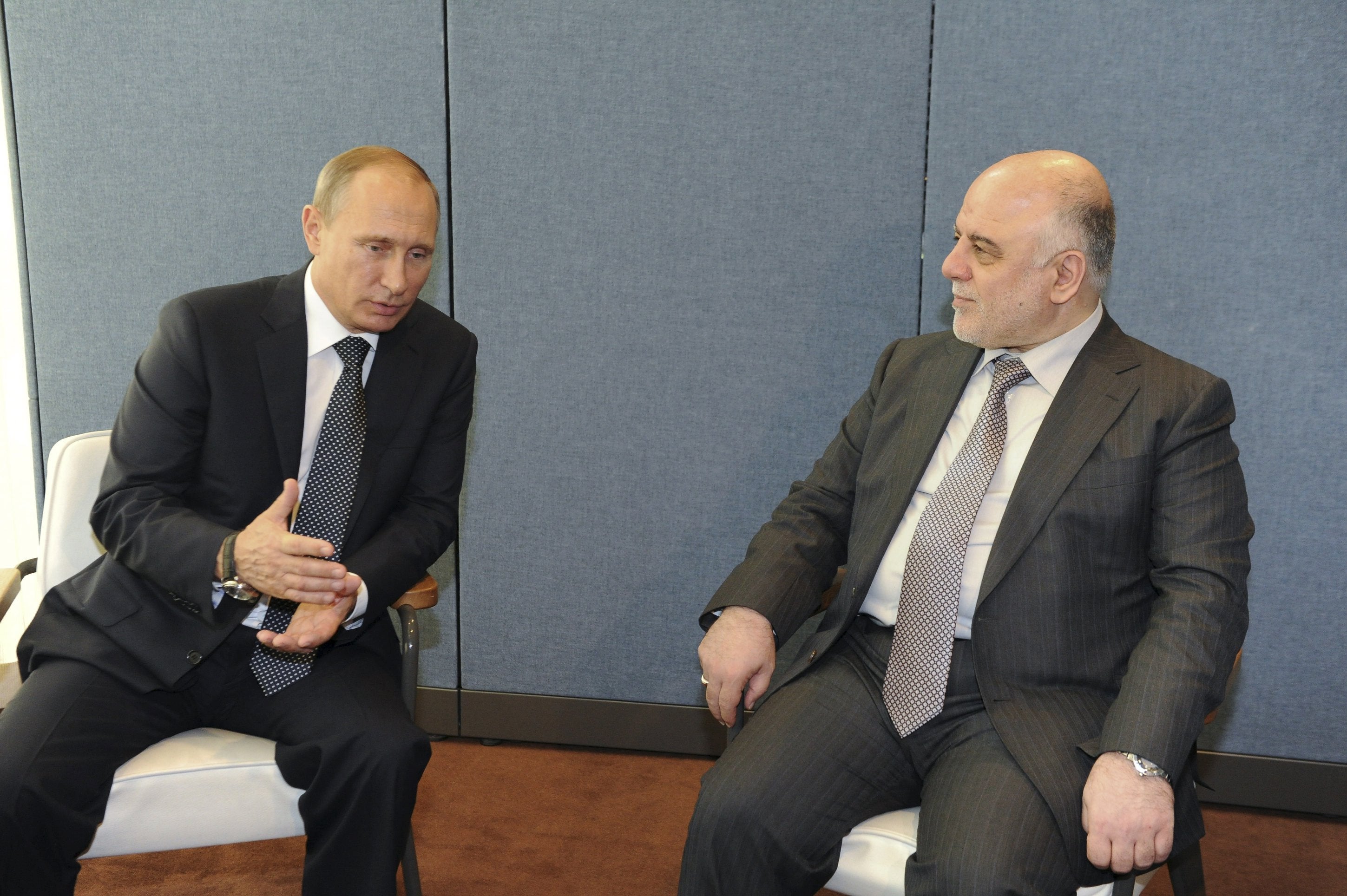 U.S. to Iraq: If Russia helps you fight ISIS, we can't
The U.S. has told Iraq's leaders they must choose between ongoing American support in the battle against militants of the Islamic State of Iraq and Syria (ISIS) and asking the Russians to intervene instead.
Marine Gen. Joseph Dunford, chairman of the Joint Chiefs of Staff, said Tuesday that the Iraqis had promised they would not request any Russian airstrikes or support for the fight against ISIS.
Shortly after leaving Baghdad, Dunford told reporters traveling with him that he had laid out a choice when he met with Iraqi Prime Minister Haider al-Abadi and Defense Minister Khaled al-Obeidi earlier Tuesday.
"I said it would make it very difficult for us to be able to provide the kind of support you need if the Russians were here conducting operations as well," Dunford said. "We can't conduct operations if the Russians were operating in Iraq right now."
He said there was "angst" in the U.S. when reports surfaced that al-Abadi had said he would welcome Russian airstrikes in Iraq. The U.S., Dunford said, "can't have a relationship right now with Russia in the context of Iraq."
The ultimatum to Iraq comes as the U.S. grapples with Russia's dramatically increased role in the war in Syria, just to the west of Iraq.
In Syria, President Vladimir Putin has essentially rescued his close ally, President Bashar Assad, from opposition forces that had been inching closer to his seat of power prior to the beginning of Russian airstrikes at the end of September.
Russia's intervention was not telegraphed beforehand to the U.S., and while Moscow first insisted its primary target was ISIS in Syria, it became apparent immediately that the Russian planes were targeting other opposition groups more in a clear effort to shore up Assad's beleaguered forces.
Assad visited Moscow Tuesday in his first known trip abroad since the war broke out in Syria in 2011 to meet Putin and personally thank him for intervening.
As CBS News correspondent Mark Phillips reports, the visit was a clear sign of who's now running the show on the government side of the Syrian conflict, and it was a lot more than a simply courtesy call paid by Assad as Putin's jets have effectively become the Syrian air force. Photos of the meeting show the Syrian leader smiling as he hasn't smiled in years.
The choice given to Abadi in Iraq by Dunford on Tuesday is a clear indication that the U.S. is not willing to compete with Russia for airspace over two neighboring countries deeply intertwined in the same convoluted war.
The U.S. and Russia put into practice new rules on Tuesday designed to minimize the risk of air collisions between military aircraft over Syria.
Reuters reports that the U.S. ultimatum to Iraq puts Abadi in a difficult position, as his own country's ruling political alliance and some powerful Shiite groups have been pushing him to request Russian air support.
The news agency said a proposal to request Russian strikes had been put to Abadi last week, but that he was yet to respond.
"Abadi told the meeting parties that it wasn't the right time to include the Russians in the fight because that would only complicate the situation with the Americans and could have undesired consequences even on long-term future relations with America," Reuters quoted a senior Shiite politician close to Abadi as saying.
Meanwhile, Russia's ambassador in London, who has a history of snarky jabs at U.S. policy on Twitter, took to the social media platform to suggest "terrorists must be rejoicing" at the news that Russia appeared unlikely to get a request for help from the Iraqis.
Thanks for reading CBS NEWS.
Create your free account or log in
for more features.