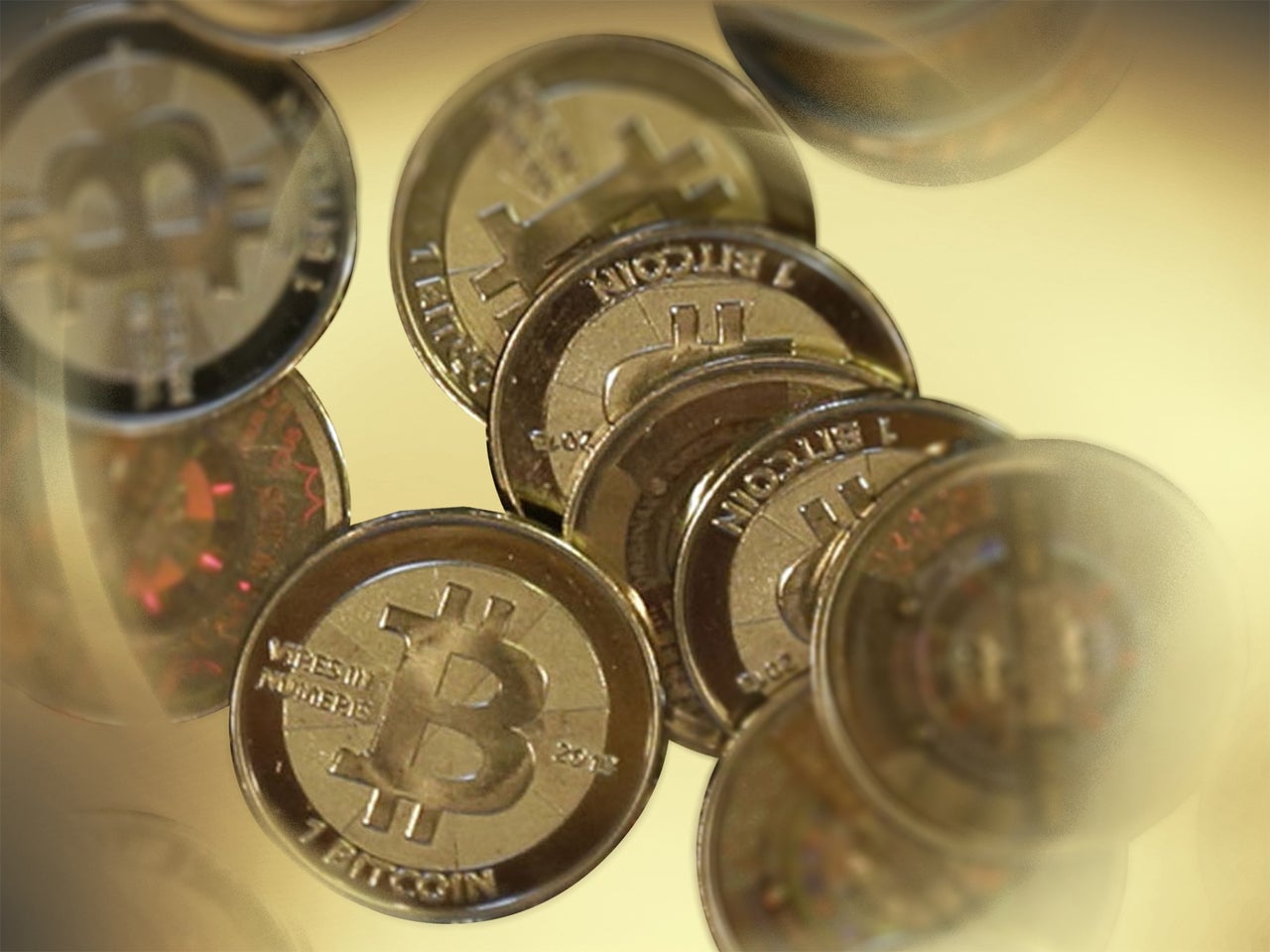 U.S. government to auction massive bitcoin trove
Authorities shut down one of the world's most notorious black markets for drugs last year, and this week will auction off some of the fortune from the operation.
The twist? That fortune is a cache of bitcoins, the volatile digital currency whose value has gyrated wildly over the last year.
Not that Bitcoin's volatility is stopping people from checking out the goods before the auction begins on Friday. The auction is open to anyone, and hedge fund directors, lawyers, investment managers and tech industry employees have requested information about the offering.
The federal government is auctioning 29,656 bitcoins, which is just a fraction of the 144,000 recovered by the U.S. Marshals Service in its crackdown on the Silk Road online marketplace. The stash up for grabs this week is worth roughly $16.7 million.
Silk Road became infamous as an online hub for illegal drugs, one where members could purchase, among other drugs, cocaine, LSD and heroin anonymously. It was notoriously hard to track down, partly because it was heavily encrypted and anonymous and partly because it didn't actually sell the drugs itself.
It was just a place where buyers and sellers could connect online, and it was run, authorities say, by a 29-year-old San Francisco resident named Ross Ulbricht. Federal agents arrested Ulbricht last October, and only now are starting to auction off some of the bitcoins found on Silk Road's computer servers. Ulbricht's own bitcoin holdings are not included in Friday's sale, since he has filed a claim asserting ownership, Bloomberg reports. His trial is set for November.
The value of a bitcoin soared to $1,147 last year and gained momentum as new currency in the making. It was a place to store cash, and its fast appreciation caused speculators to rush in. But it stumbled as numerous bitcoin sites were hacked and plundered, and as China and other countries began restricting banks from officially recognizing bitcoin.
This week, one bitcoin is worth about $563.
Despite all the controversy surrounding bitcoin, some people are looking at the auction as a chance to invest in the currency without triggering wild swings of its value. "I know of small and large investors who are talking about investing in this," the CEO of bitcoin exchange Coinsetter told Bloomberg.
There are some strict rules that may scare some investors away, however. Bidders are required to front a $200,000 deposit and confirm their identities with the U.S. Marshals Service. The deposit money was due on Monday.
The auction is for nine blocks of 3,000 bitcoins each and one block of 2,656 bitcoins. The bidders who submit the highest price in an all-cash offer will win the blocks, the Marshals Service said.
The event is already attracting one unusual bid. A San Francisco artist named Tom Laughlin says he plans to offer his artwork as a bid instead of cash, The San Francisco Chronicle reports. One of his pieces is called "Bitcoin Payday," and is made of neon. It's meant to evoke the neon signs of neighborhood check-cashing stores.
Laughlin's point is that art, like bitcoin, has no hard-and-fast value, but instead sees its worth fluctuate with market demand.
Thanks for reading CBS NEWS.
Create your free account or log in
for more features.