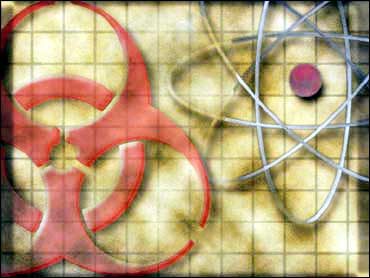 U.S.: Cuba Has Biological Weapons
The Bush administration said Monday it believes Cuba "has at least a limited offensive biological warfare" program and may be transferring its expertise to other countries hostile to the United States.
"We are concerned that such technology could support biological warfare programs in those states," said Undersecretary of State John Bolton.
Bolton did not identify these nations but noted that Cuban President Fidel Castro visited Iraq, Syria and Libya last year, all of which, like Cuba, are on the State Department list of state sponsors of terrorism. Bolton said all are attempting to develop weapons of mass destruction.
Bolton, the State Department's top nonproliferation official, called on Cuba to cease transfers of biological weapons technology to "rogue states and to fully comply with all of its obligations under the Biological Weapons Convention."
His remarks were prepared for delivery to the Heritage Foundation, a conservative research group.
Bolton said that despite Cuba's membership on the terrorism list, that nation's threat to American security has been underplayed.
"For four decades Cuba has maintained a well-developed and sophisticated biomedical industry, supported until 1990 by the Soviet Union," Bolton said.
"This industry is one of the most advanced in Latin America, and leads in the production of pharmaceuticals and vaccines that are sold worldwide. Analysts and Cuban defectors have long cast suspicion on the activities conducted in these biomedical facilities," he said.
He noted an official U.S. government report in 1998 concluded that Cuba did not represent a significant military threat to the United States or the region.
Bolton said the Clinton administration may have overlooked Cuba as a potential threat because of the influence of what he called the country's aggressive intelligence operations in the United States. He said this included recruiting the Defense Intelligence Agency's senior Cuba analyst, Ana Belen Montes, to spy for Cuba.
"Montes not only had a hand in drafting the 1998 Cuba report but also passed some of our most sensitive information about Cuba back to Havana," he said.
Montes was arrested last fall and pleaded guilty to espionage on March 19.

Thanks for reading CBS NEWS.
Create your free account or log in
for more features.