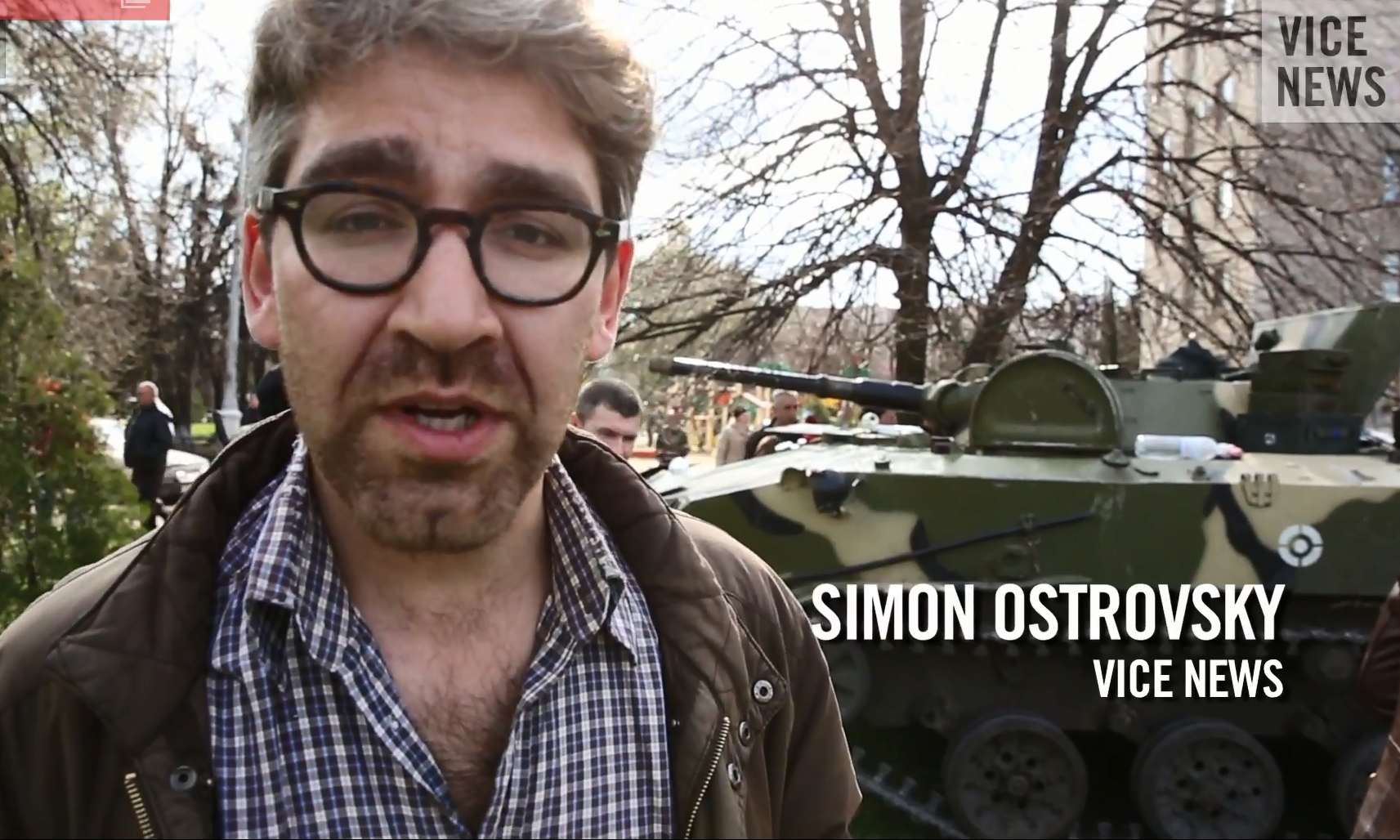 U.S. confirms American journalist detained in Ukraine
The international organization overseeing the disarmament of armed groups in Ukraine called for the release of American journalist Simon Ostrovsky.
Dunja Mijatovic, the OSCE's Representative on Freedom of the Media, called for the immediate release of Ostrovsky, a reporter for the website Vice, and asked for "all responsible to stop attacking journalists." She said that the "witch-hunt against journalists has to stop now." The OSCE - the Organization for Security and Co-operation in Europe - is the international organization monitoring last week's Ukraine-Russia agreement.
A U.S. official confirmed that an American journalist has been detained in Ukraine but declined to disclose the name of the journalist. Under U.S. law, officials are prohibited from sharing information on U.S. citizens without express written permission via a privacy waiver. Around five journalists have recently been detained with three recently released. Only one of them has been American.
A State Department official said, "We have no further information to share out of concern for his safety and to prevent complicating his safe return."
Earlier today State Department spokeswoman Jen Psaki declined to comment on public statements made by Vice that one of its journalists named Simon Ostrovsky had been detained in Ukraine. She said she had seen "a range of reports" about a "range of journalists" that had been detained or held hostage in the last couple of days. She claimed to have no further information on this "reported individual."
The U.S. Ambassador to the OSCE Daniel Baer posted the following on Twitter: "Thinking about American journalist @SimonOstrovsky--like others has been doing awesome reporting fr Ukraine & has reportedly been kidnapped."
Vice News posted this statement on its Twitter account: "We are aware of @SimonOstrovsky's situation and are working to ensure the safety and security of our friend and colleague."
Thanks for reading CBS NEWS.
Create your free account or log in
for more features.