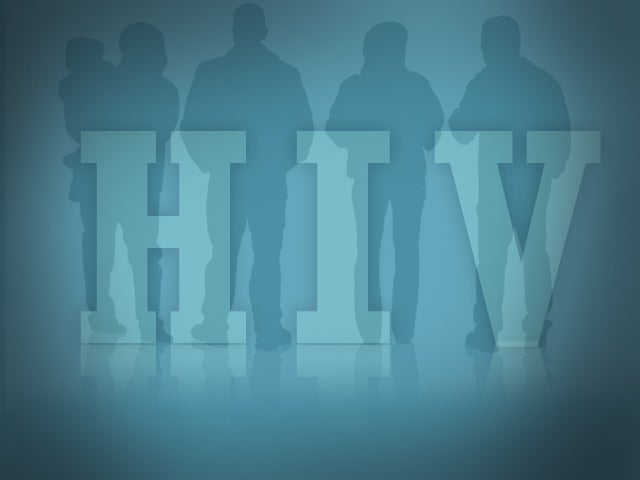 UNAIDS: HIV infection rate down 33 percent worldwide since 2001
The global rate of new HIV infections among adults and children has fallen by 33 percent since 2001, according to a new report that touts major progress against HIV transmission to kids.
Among children specifically, there were 260,000 new infections as of 2012, which is a 52 percent decrease since 2001. Sixty-two percent of pregnant women were provided antiretroviral drugs, which greatly helps in preventing the transmission of the virus to their unborn children. AIDS-related deaths have also dropped 30 percent since 2005, when the highest mortality rates were recorded.
The statistics were published by UNAIDS in a global report on the HIV/AIDS epidemic.
Still, the UNAIDS report revealed that an estimated 35.3 million people were living with HIV around the world in 2012. About 2.3 million got infected that year, and 1.6 million people died due to AIDS-related illnesses.
In the U.S. alone, earlier government estimates show that approximately 1.2 million adults and adolescents were living with HIV as of 2008, the last year data was collected. The Centers for Disease Control and Prevention believes that as many as one in five people may not know they are HIV positive.
The dropping statistics may be due to improved access and quality of antiretroviral treatments. Around 9.7 million people in low and middle-income countries had access to these life-saving treatments by the end of 2012.
The World Health Organization hasencouraged earlier treatment of HIV and the use of safer, simpler medications in order to help infected people live longer, healthier lives and to delay the virus from turning into AIDS. Current medications could also help prevent the spread of the disease.
An HIV prevention pill is also available and approved by the U.S. Food and Drug Administration for people who are in high-risk groups, including intravenous drug users, heterosexual couples where one partner is infected and men who have sex with men.
There's been some promising new research that suggests officials may be able to make more progress against HIV, including avaccine that was reported to cure SIV, the monkey version of HIV. Other reports have shown that cancer patients with HIV that received bone marrow transplants had little to no trace of the virus in their blood after the procedure and no longer needed HIV treatments. A baby who was born HIV-positive about three years ago and started on treatment 30 hours after birth also was reported to be "cured" of HIV this past March. Despite these cases, we're still far from a cure for the majority of people living with HIV.
Worldwide domestic spending on HIV has also increased, even though donor funding has remained stagnant since 2008. About $18.9 billion was used in 2012 towards HIV-related resources, about $3 to $5 billion short of the $22 to $24 billion estimated to be needed by 2015.
UNAIDS believes that if all continues and countries continue to increase the availability of these medications and other HIV-related resources, the world may reach the 2015 target of providing HIV treatment to 15 million people.
"Not only can we meet the 2015 target of 15 million people on HIV treatment--we must also go beyond and have the vision and commitment to ensure no one is left behind," Michel Sidibe, executive director of UNAIDS, said in a press release.
Though decreased rates have been observed globally, risky sexual behavior is still very prevalent. The UNAIDS report noted evidence shows that there have been significant increases in sexual partners in countries in sub-Saharan Africa, including Burkina Faso, Congo, Cote d'Ivoire, Ethiopia, Gabon, Guyana, Rwanda, South Africa, Uganda, the United Republic of Tanzania and Zimbabwe. They've also seen a decline in condom use in Cote d'Ivoire, Niger, Senegal and Uganda.
"There are worrisome signs that social and behavioral programming might now have a lower priority," the researchers wrote in the report. "Mid-term reviews identified declining support for social-behavioral HIV prevention programmers in several countries, including in Namibia, where the highly successful 'Take control' campaign was discontinued in 2011."
Progress has also been slow in securing access to HIV services for people most at risk of infection, especially those who use intravenous drugs. The rate of HIV among people who inject drugs is still as high as 28 percent in Asia. Only two out of 32 countries reported providing the minimum of at least 200 sterile syringes per year for each person who injects drugs. And, 31 out of the 35 countries that provided data for 2013 revealed that less than 10 percent of their opiate users were on substitute therapy in order to wean them off their addictions.
Violence prevention against women and girls and making sure that people who have HIV are treated with respect is still lacking.
"Gender inequality, punitive laws and discriminatory actions are continuing to hamper national responses to HIV and concerted efforts are needed to address these persistent obstacles to the scale up of HIV services for people most in need," UNAIDS wrote in a press release.
Bev Collins, health policy advisor at Doctors without Borders, told the BBC that this report showed that there has been progress, but more needs to be done.
"Huge leaps forward have been made to make sure that millions of people -- especially in the developing world -- can access lifesaving HIV treatment at an affordable price," she said. "But this is no time for complacency. We need to keep on rolling out access to better treatment strategies, expanding access to accurate, cost-effective testing, and to care."
Thanks for reading CBS NEWS.
Create your free account or log in
for more features.