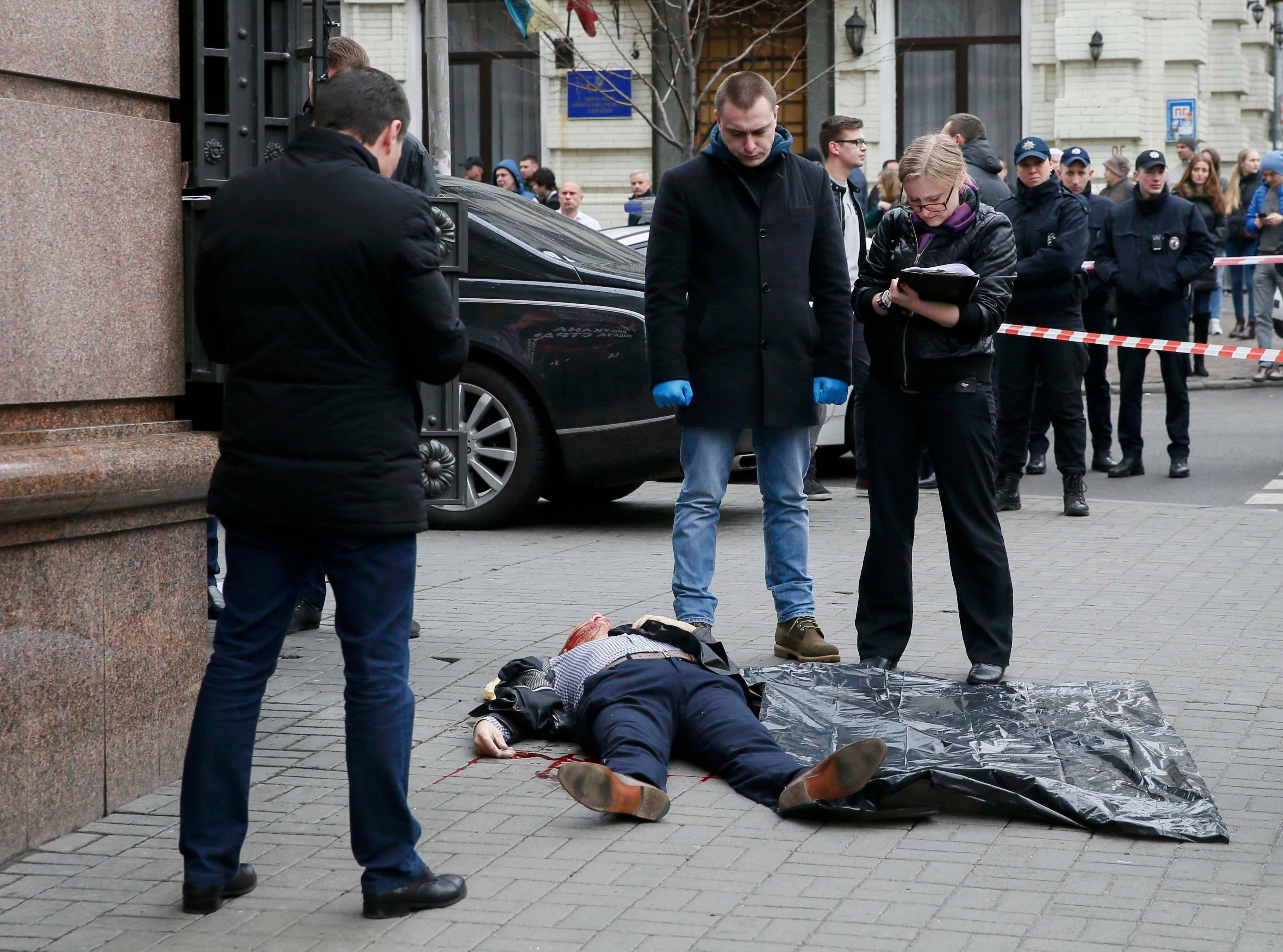 Ukraine says ex-lawmaker's killing Russian "state terrorism"
KIEV, Ukraine -- Former Russian lawmaker Denis Voronenkov was shot and killed in Kiev Thursday in what the Ukrainian president has labelled an act of Russian "state terrorism."
Ukrainian police also described the killing as a contract hit probably ordered by Russia.
Voronenkov, 45, a former member of the communist faction in the lower house of Russian parliament, had moved to Ukraine last fall and had been granted Ukrainian citizenship. He testified to Ukrainian investigators as part of their probe into the activities of the nation's former Russia-friendly president, Viktor Yanukovych, who was ousted by massive protests in February 2014.
"Voronenkov was one of the main witnesses of the Russian aggression against Ukraine and, in particular, the role of Yanukovich regarding the deployment of Russian troops to Ukraine," Ukrainian President Petro Poroshenko said in a statement. He called it "an act of state terrorism on the part of Russia, which he (Voronenkov) was forced to leave for political reasons."
Ukrainian police said Voronenkov was shot dead by an unidentified gunman near the entrance of an upscale hotel in the Ukrainian capital.
The assailant also wounded Voronenkov's bodyguard, who fired back and wounded the gunman. Police said they were both hospitalized.
Voronenkov left Russia with his wife, singer Maria Maksakova, who was also a lawmaker. He said he had to leave Russia because of persecution by Russian security agencies and had renounced Russian citizenship.
After Voronenkov's move to Ukraine, Russian investigators have filed fraud charges against Voronenkov in connection with his business activities.
Members of the Russian parliament were quick to reject the Ukrainian allegations that Voronenkov could have been killed over any betrayal of Russia.
Nikolai Kovalyov, the former Russian security chief who is a lawmaker, told Russian state television that the killing could have been rooted in a business dispute.
Thanks for reading CBS NEWS.
Create your free account or log in
for more features.