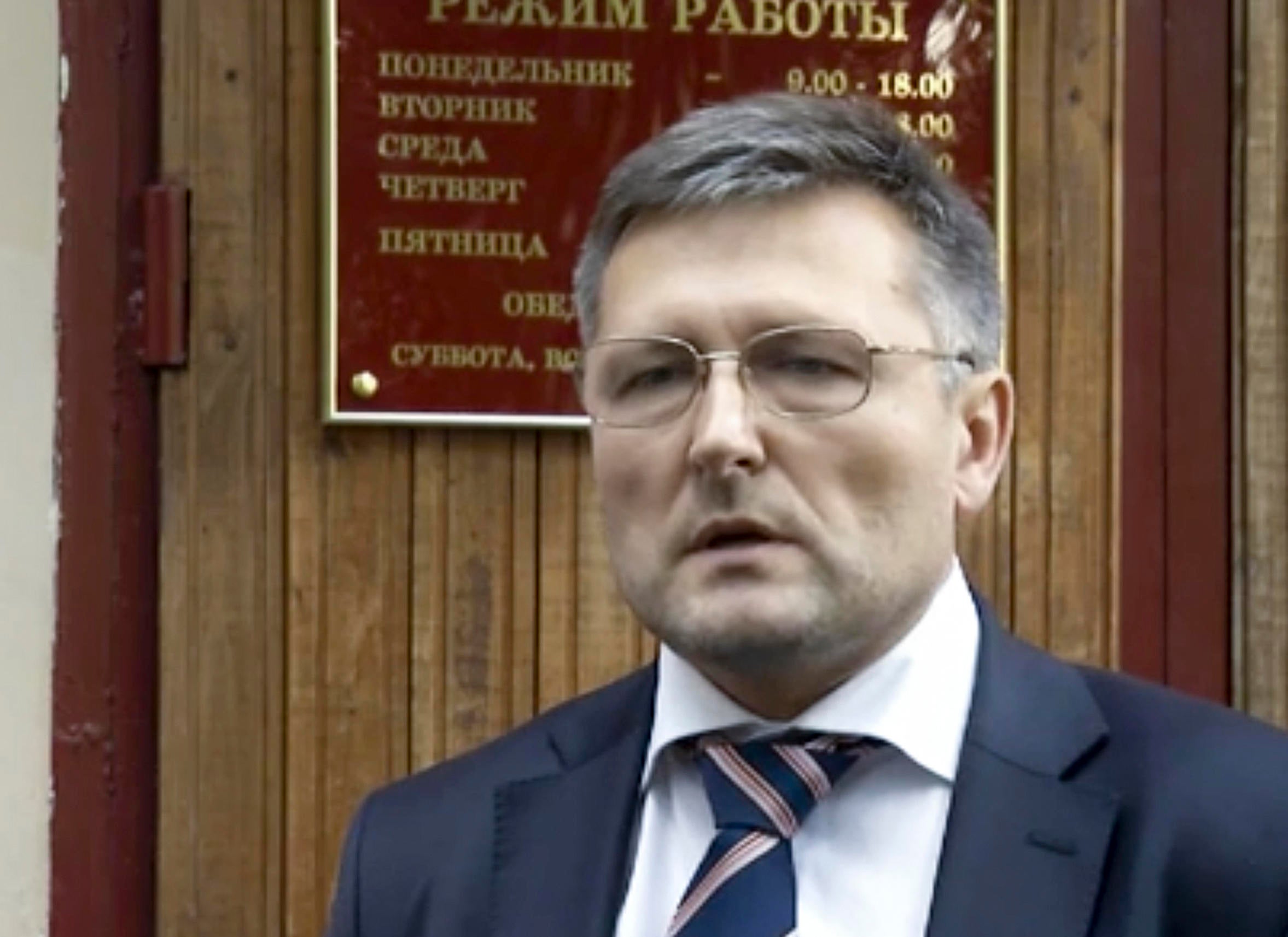 Lawyer for Russian whistleblower badly hurt in bizarre fall
MOSCOW -- A lawyer hired by the family of Sergei Magnitsky, a Russian whistleblower who died in jail, has been injured in a fall from his Moscow apartment.
Nikolai Gorokhov, 53, reportedly plunged from his-fourth floor apartment Tuesday as a crane was lifting a large bathtub into his home. He is now in hospital with serious head injuries, according to a statement from William Browder, Magnitsky's former employer at the Hermitage Capital Management firm.
Gorokhov was due to represent Magnitsky's mother Wednesday in a Moscow court and is a witness in a U.S. money laundering case.
Russian news agency Interfax quoted an unnamed law enforcement officer Wednesday as saying the case had no "criminal element."
Magnitsky died in a Moscow prison at the age of 37 after accusing officials of stealing $230 million via tax rebates.
Novaya Gazeta, a Russian opposition newspaper, quoted representatives of Hermitage Capital as saying the incident occurred at Gorokhov's country house as he and a team of workers tried to install the new bath. None of the workers were injured in the apparent accident.
Gorokhov was evacuated by helicopter and was in "seriously bad condition" at a regional hospital, according to the Hermitage representatives who spoke to Novaya Gazeta.
The firm's representatives were dubious of the rapid conclusion by Russian officials that Gorokhov's fall was accidental.
"Of course, anything is possible. It could be an accident, or something else... We have a lot of questions about what had happened, to which we have no answers," Hermitage representatives were quoted as saying. "Why this crane broke off is not known. And how Nikolai fell is also a question."
Thanks for reading CBS NEWS.
Create your free account or log in
for more features.