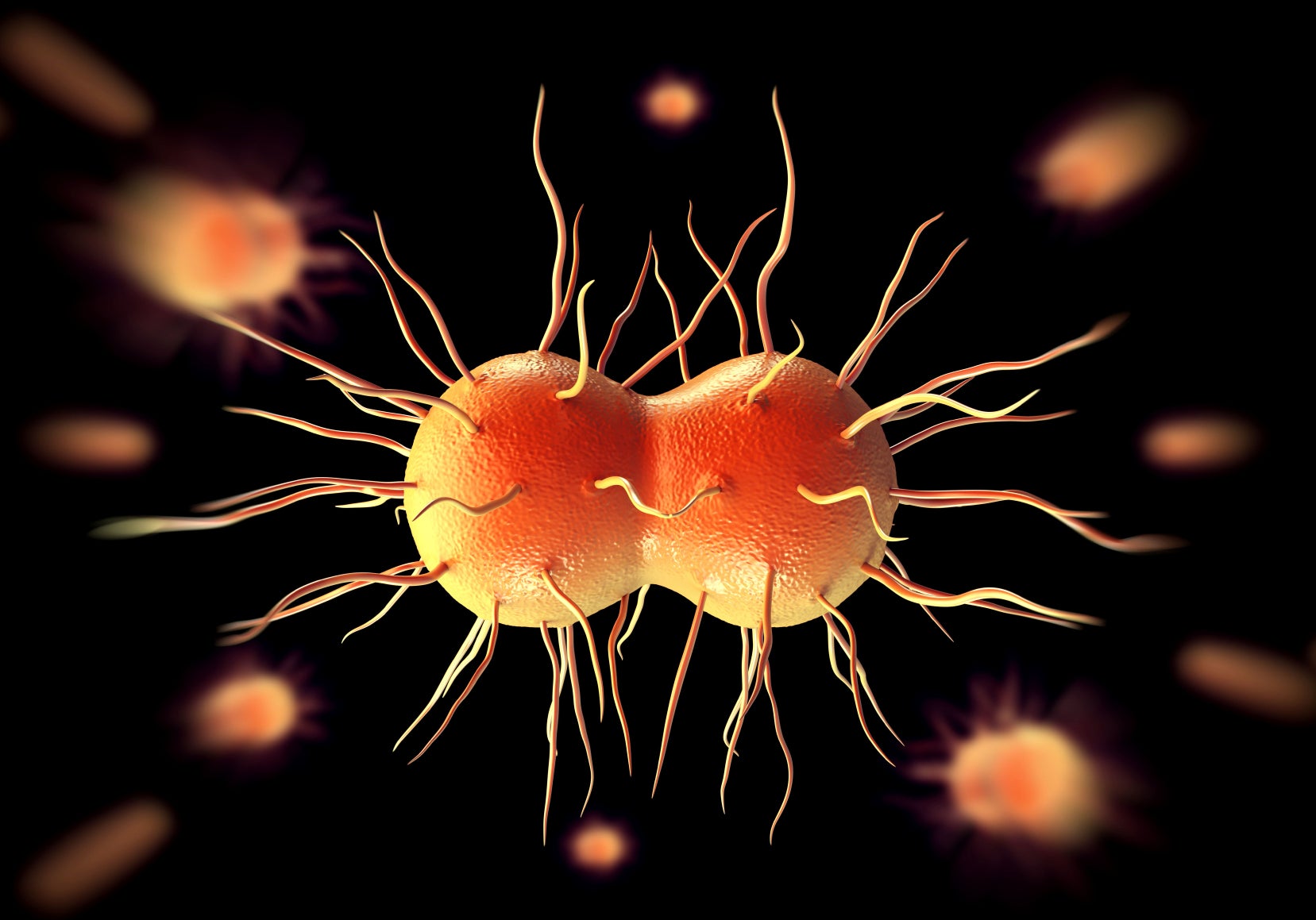 Drug-resistant "super-gonorrhea" could be untreatable, doctors warn
Gonorrhea could become untreatable in the U.K., England's top health official warns. There's concern in the U.S., too.
British media report that the country's chief medical officer, Dame Sally Davies, has written to all general practice physicians and pharmacies to warn of the rise of a drug-resistant strain of the disease and to ensure they are prescribing both of the antibiotics needed to treat the sexually transmitted infection.
Davies' communication comes after cases of "super-gonorrhea" were reported in Leeds, a city in north central England. The strain of highly drug-resistant gonorrhea, first detected there in March, did not respond to a two-antibiotic combo treatment prescribed for the condition.
In her letter, Davies warned, "Gonorrhea is at risk of becoming an untreatable disease due to the continuing emergence of antimicrobial resistance."
Experts say part of the problem is that some patients have not received both of the antibiotics needed to kill the infection.
U.S. physician Dr. Sachin Jain, medical director of HIV prevention programs at Montefiore AIDS Center, told CBS News there is also concern that gonorrhea will become resistant here, too.
He said the double medicine treatment -- injectible ceftriaxone and azithromycin in pill form -- is the standard of care to treat documented gonorrhea.
"It's a very important issue from a public health standpoint," said Jain.
The Centers for Disease Control and Prevention has detected increasing resistance to azithromycin in recent years, said Jain.
"There has been a steady rise in that resistance. But the factors leading into that are unclear," he said.
In an email, the CDC told CBS News, "Some gonorrhea strains that are resistant to cefixime have been detected throughout the world, and in the laboratory, we have identified a few sporadic samples from the United States that have decreased cefixime susceptibility and fit our laboratory case definition for probable resistance."
The CDC said gonorrhea remains treatable in the U.S., but "adherence to guidelines and continued monitoring are essential to preserve this last treatment option for as long as possible."
Gonorrhea can infect the genitals, rectum, and throat in men and women and is very common, especially among young people ages 15 to 24 years old, according to the CDC. It spreads by having vaginal, anal, or oral sex with someone who has the infection. A pregnant woman can also pass it to her baby.
Symptoms can include nothing at all, or a burning sensation when urinating, yellow or green discharge, and bleeding between periods, according to the CDC. If it's not treated, gonorrhea can cause infertility and pelvic inflammatory disease.
A urine test can pick up the infection, and swab tests of the mouth or rectum can also detect it, said Jain.
There were 350,062 cases of gonorrhea in the U.S. in 2014, the CDC reported. Close to three quarters of those cases occur in people under the age of 30.
The CDC said using condoms correctly can help safeguard against the disease. If infected, getting treated right away to fully cure the infection and making sure that all recent sexual partners are tested and treated is key.
"CDC recommends an annual gonorrhea screening for high-risk sexually active women and for sexually active gay, bisexual, and other men who have sex with men," the agency told CBS News.
The U.K. letter, also signed by the country's chief pharmaceutical officer Dr. Keith Ridge, raised the alarm that drug resistance may become more commonplace if doctors and patients don't treat the infection properly. "Gonorrhea has rapidly acquired resistance to new antibiotics, leaving few alternatives to the current recommendations. It is therefore extremely important that suboptimal treatment does not occur."
Thanks for reading CBS NEWS.
Create your free account or log in
for more features.