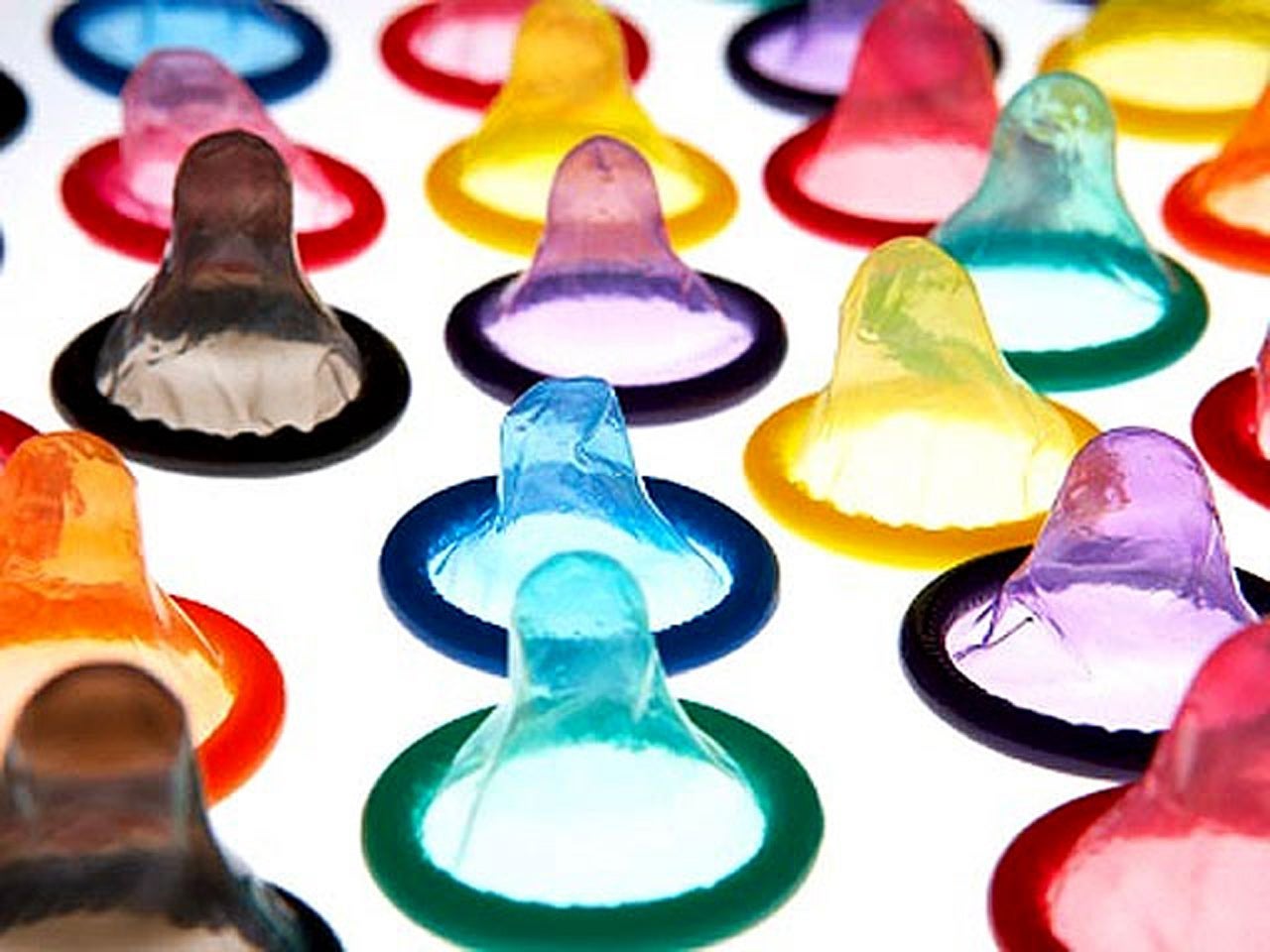 Teens invent color-changing condoms to warn of STDs
Three teenage boys from Britain have won a TeenTech Award for an invention beyond their years. The 13- and 14-year-olds came up with the idea for a condom that changes colors if it comes into contact with a sexually transmitted disease.
Daanyaal Ali, Chirag Shah and Muaz Nawaz, students at the Isaac Newton Academy in London, won in the "Future of Health" category. They dubbed their invention the "S.T.Eye" -- a play on STI, or sexually transmitted infection.
"We created the S.T.Eye as a new way for STI detection to help the future of the next generation," Ali, 14, said in an interview posted on the TeenTech website. "We wanted to make something that made detecting harmful STIs safer than ever before, so that people can take immediate action in the privacy of their own homes without the often-scary procedures at the doctors. We've made sure we're able to give peace of mind to users and let people act even more responsibly than ever before."
What they proposed is to cover the condoms with antibodies that would react and change color in the presence of bacteria or antigens found in infected bodily fluids.
"Once the fluids come into contact with the latex, if the person does have some sort of STI, it will cause a reaction through antibodies and antigens hanging on to each other, which triggers an antibody reaction causing a colour change," Ali told the BBC.
The boys said their invention is still at the concept stage, but they've been contacted by a condom manufacturer who may be interested in trying to bring it to market.
The three young inventors won £1,000 (about $1,500) for their school, and will reportedly get to go to Buckingham Palace.
The TeenTech Awards are given to recognize young achievers in science and technology across the U.K. More than 100 young innovators and inventors took part in the competition.
Thanks for reading CBS NEWS.
Create your free account or log in
for more features.