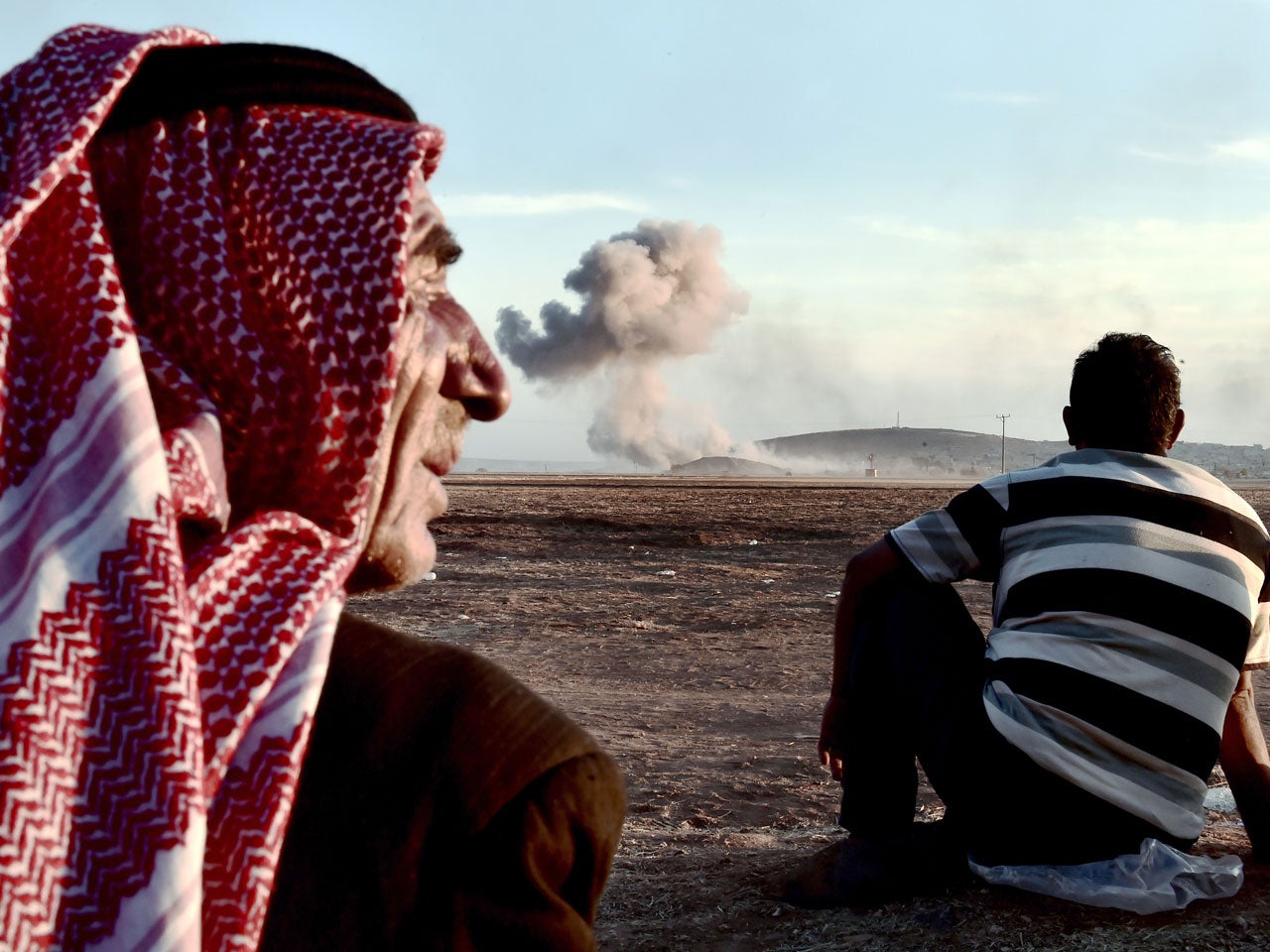 U.S. claims airstrikes drive ISIS back in Kobani
WASHINGTON - U.S. and coalition airstrikes have forced some Islamic State of Iraq and Syria (ISIS, also known as ISIL) militants out of the Syrian border town of Kobani, but it may yet fall under the extremists' control because air power alone cannot prevent it, a Pentagon spokesman said Wednesday.
"Kobani could be taken. We recognize that," Rear Adm. John Kirby, the Pentagon press secretary, told reporters. "We're doing everything we can from the air to try to halt the momentum of ISIL against that town. Air power is not going to be alone enough to save that city."
Kirby said Pentagon officials are not planning to ask President Barack Obama to commit ground forces to the fight inside Syria. The U.S. and partner countries, including Jordan, Saudi Arabia and the United Arab Emirates, have been bombing ISIS targets in Syria under Obama's order to degrade and destroy the group. But administration officials have cautioned that the going will be slow.
"We all need to prepare ourselves for the reality that other towns and villages - and perhaps Kobani - will be taken by ISIL," Kirby said, adding that the key to eventually defeating the militants is to train and enable indigenous ground forces.
"We don't have a force inside Syria that we can cooperate with and work with," Kirby said. That is why the administration is planning to train and arm 5,000 moderate opposition Syrian fighters at sites elsewhere in the Middle East and then insert them back into Syria to take on ISIS forces, Kirby said.
There were airstrikes at six locations around Kobani on Tuesday, and others earlier this week. Kirby said there are mixed reports about how many ISIS militants pulled back from the town under pressure from the air.
Obama was at the Pentagon on Wednesday to consult with military leaders on progress in the campaign to counter ISIS, and the office of Gen. Martin Dempsey, chairman of the Joint Chiefs of Staff, said he will host a meeting Oct. 14 at Andrews Air Force Base in Maryland with his counterparts from about 20 of the countries that have joined the U.S. in combating ISIS.
Thanks for reading CBS NEWS.
Create your free account or log in
for more features.