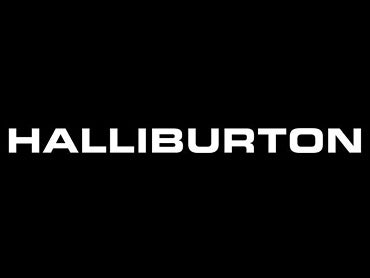 Two U.S. Firms Hit Iraq Jackpot
The price of rebuilding Iraq is rising and two companies with strong political ties are being paid even more money by the government for their roles in Iraq's reconstruction than previously thought.
Halliburton Corp., the oil services firm once headed by Vice President Dick Cheney, has won contracts worth more than $1.7 billion from the U.S. government for its work in Iraq, and it could make hundreds of millions more from a no-bid contract it was awarded by the Army Corps of Engineers, the Washington Post reports.
Meanwhile, engineering and construction giant Bechtel, whose executives have included former Secretary of State George Shultz and ex-Defense Secretary Caspar Weinberger, is also getting a big raise in its contract in Iraq, according to the Wall Street Journal.
Halliburton is the biggest single government contractor in Iraq. The Houston-based company, through its subsidiary Brown and Root, is involved in a wide range of activities in Iraq, including building and maintaining military bases, delivering mail, producing hot mails and providing logistical support for U.S. intelligence officials searching for weapons of mass destruction.
The Post reports Halliburton employees have become an integral part of Army life in Iraq, often dressing in Army fatigues with civilian patches on the shoulders.
California-based Bechtel is also getting a boost in its Iraq contracts. The Wall Street Journal reports that escalating costs and continued instability have prompted U.S. officials to increase the value of a deal with Bechtel by $350 million, or more than 50 percent.
Bechtel was originally awarded an 18-month, $680 million contract for reconstruction work on airports, water, power, schools, roads and government buildings.
The new money for the engineering and construction firm is part of at least $1 billion the U.S. hopes to pour into Iraqi power generation alone over the next year.
The Journal says U.S. officials and Bechtel assessment teams now estimate Iraqi reconstruction will cost at least $16 billion and likely much more. L. Paul Bremer, the top U.S. civilian official in Iraq, has said that the costs of rebuilding that nation and revitalizing its economy could top $100 billion.
Both companies have taken advantage of a growing trend by the government to use private contractors for military support operations overseas.
The Post reports that the practice of turning to private contractors for a broad range of military logistics operations dates to a study commissioned by then-Defense Secretary Dick Cheney after the 1991 Persian Gulf War. The Pentagon chose Brown and Root to conduct the study and then hired the company to implement its own plan.
Cheney became chief executive of Halliburton, Brown and Root's parent company, in 1995 and remained there until 2000, when he left to run for the vice presidency.
The government says it's had to turn more and more to the private sector because of military budget cuts since the end of the Cold War that have placed enormous strain on the armed forces – particularly after the terrorist attacks of Sept. 11, 2001.
But critics have charged that the Iraq war and occupation have provided a handful of politically connected companies – especially Halliburton – with unprecedented moneymaking opportunities.
"The amount of money [Halliburton has earned] is quite staggering, far more than we were originally led to believe," said Rep. Henry Waxman, D-Calif. "This is clearly a trend under this administration, and it concerns me because often the privatization of government services ends up costing the taxpayers more rather than less."
Waxman has been critical of Halliburton since an Army Corps of Engineers report in March said the company had been given a no-bid contract, with a $7 billion cap, for putting out oil fires in Iraq. The Corps explained the absence of competitive bidding on the grounds that the operation was part of a classified war plan and the Army did not have the time to wade through numerous bids.
Waxman, the ranking Democrat on the House Government Reform Committee, has asked the General Accounting Office to look into the decision to give Halliburton the contract without bidding.
A Halliburton spokeswoman, Wendy Hall, would not discuss details of the firm's operations in Iraq, but said suggestions of war profiteering were "an affront to all hard-working, honorable Halliburton employees."

Thanks for reading CBS NEWS.
Create your free account or log in
for more features.