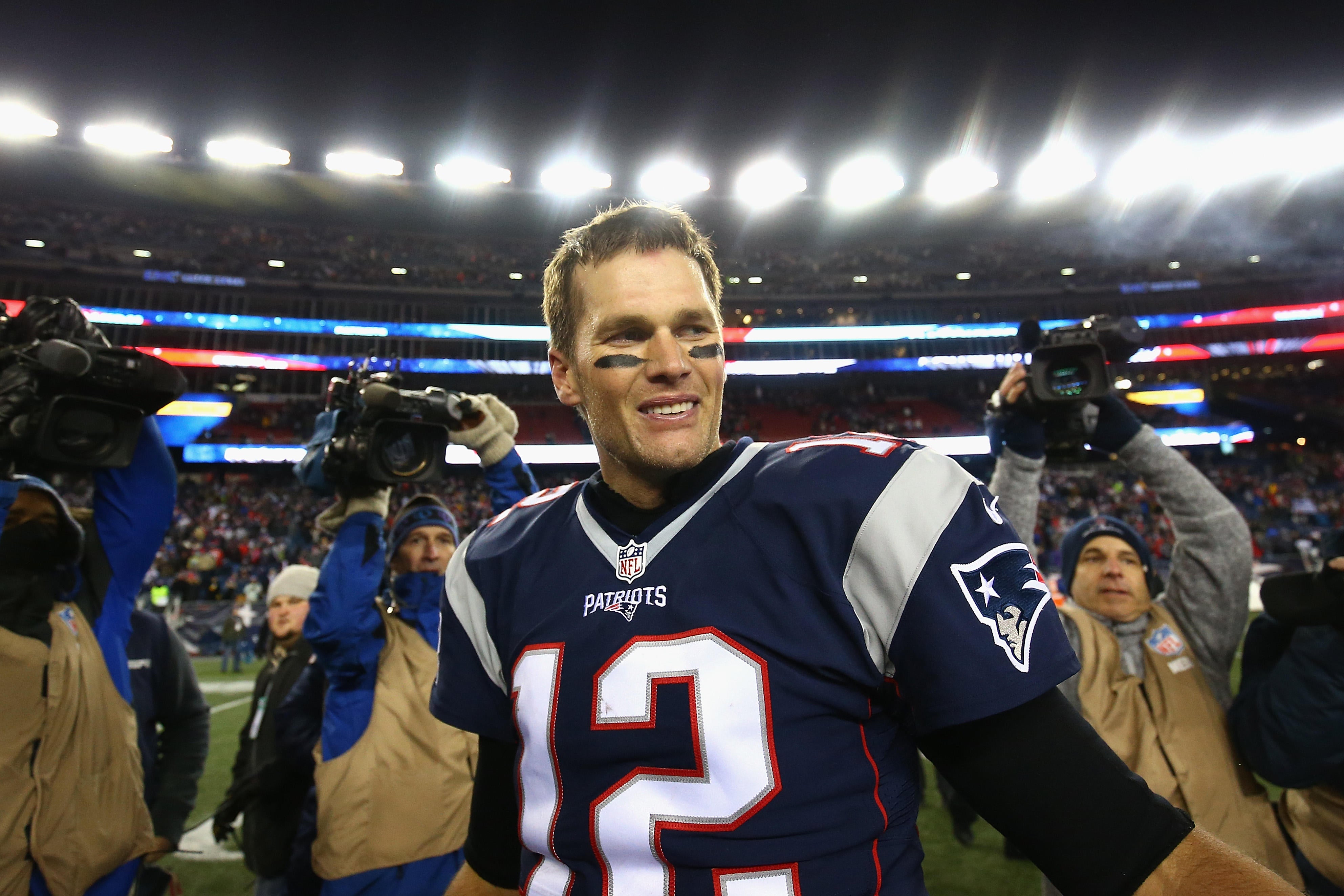 3-year-old twins, Tom and Brady, fly 8,000 miles to meet their namesake Tom Brady
Sometimes it takes one to know one. Tom Brady met a pair of identical super fans on Thursday that he's got a lot in common with: Their names are Tom and Brady.
As the New England Patriots opened this season's training camp, the superstar quarterback had a pair of mini-me's watching from the sidelines.
"You're Tom, but I'm Tom, too," the original Tom Brady said to the twins. "We got the same name. How cool? I got your name."
And the 3-year-old twins -- wearing matching team T-shirts -- traveled nearly 8,000 miles from Hong Kong to Foxborough, Massachusetts, just for a chance cute encounter.
It wasn't until the family arrived at the Patriots practice that the toddlers were told that they'd get a high-profile introduction, according to the Boston Globe.
The twins' parents lived in Bali when the boys were born in April 2015, roughly two months after the Patriots made a last-minute comeback to win Super Bowl XLIX over the Seattle Seahawks.
Their Connecticut-native father figured no one in the South Pacific would notice the subtle tribute to the 13-time Pro Bowler.
"I liked both names," Brian Caffryn told the team in 2016. "And I thought, 'Well, what the heck!' We're living halfway across the world, so it's not like anyone's going to necessarily put it together."
Caffryn and his wife Grace's decision to honor the football dynasty goes even deeper.
Brady's middle name is Edelman, a nod to wide receiver Julian Edelman, who caught Brady's game-winning touchdown pass in the Super Bowl. Thomas' middle name is a subtler not to the receiver: Killian.
It wasn't clear if Brady will meet Julian Edelman while in town.
Thanks for reading CBS NEWS.
Create your free account or log in
for more features.