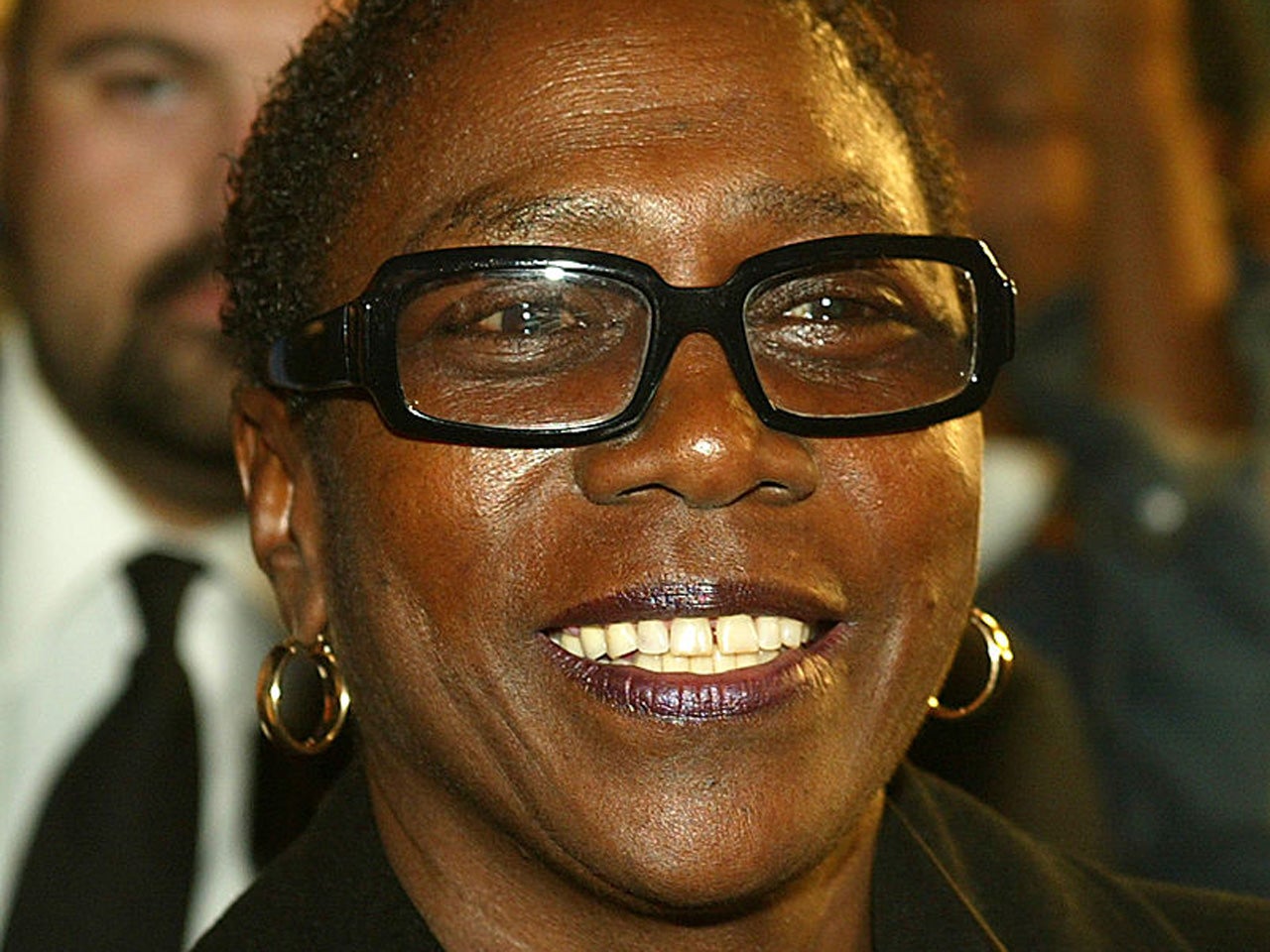 Tupac Shakur's mother, Afeni Shakur Davis, dies age 69
Afeni Shakur Davis, the famous rapper Tupac Shakur's mother and a member of the infamous "Panther 21" in the 1970s, has died aged 69, California officials say.
Davis' death was first announced by the Marin County Sheriff. She had reportedly been living on a houseboat in Sausalito, Calif. A cause of death has not yet been given.
Born Alice Faye Williams, she changed her name as an adult when she became politically active and joined the Black Panther movement. A native of North Carolina, Davis first gained prominence as one of 21 members of the Black Panther party put on trail in New York in 1969 for allegedly plotting to shoot and bomb two New York City police stations and an education center. It was at the time the most expensive trial in New York history and ended with an acquittal of all defendants.
She gave birth to two children, most famously Lesane Parish Crooks in June of 1971, who was later known as Tupac Shakur. Tupac's dad, Billy Garland, had been acquitted with Davis in the Panther 21 trial just a month before he was born.
As she bounced from New York City to Baltimore to California, falling deeper into drugs and the Black Panther movement, she enrolled young Tupac in several arts schools and programs, where he honed the natural musical and acting gifts that would make him a hip-hop icon.
In later life, Davis spent much of her time managing her late son's massively popular musical legacy after he was gunned down at age 25 on a Las Vegas street corner in 1996. Shakur's musical catalog was netting about $900 million per year at the time of her death, reports the New York Daily News.
In 2003 on the release of the movie "Tupac Resurrection," Davis told CBS News: "I'm not a filmmaker. I'm not a music producer by choice. Whatever it is I'm doing I do because my son was murdered, and he was not able to complete his work. So as his mother, my whole job and responsibility is to see to it that that happens for him, and I do that with love."
Davis was often noted for talking with frankness and candor, whether discussing her former crack habit or her son's own mistakes, which she allowed to be chronicled directly.
Davis rarely talked about the fact that the killing of her son is still unsolved, and insisted in her CBS News interview she did not think about it.
"Not a second. Not even a nanosecond have I concerned myself with who shot him or why they shot him, or what should happen to them. I don't care what happens to them," she says fiercely. "I spend my time putting my sons work out, because guess what - they shot him, (but) did not shut him up though."
More recently, Davis had been involved in a divorce dispute with North Carolina minister Gust Davis, reports TMZ.
Thanks for reading CBS NEWS.
Create your free account or log in
for more features.