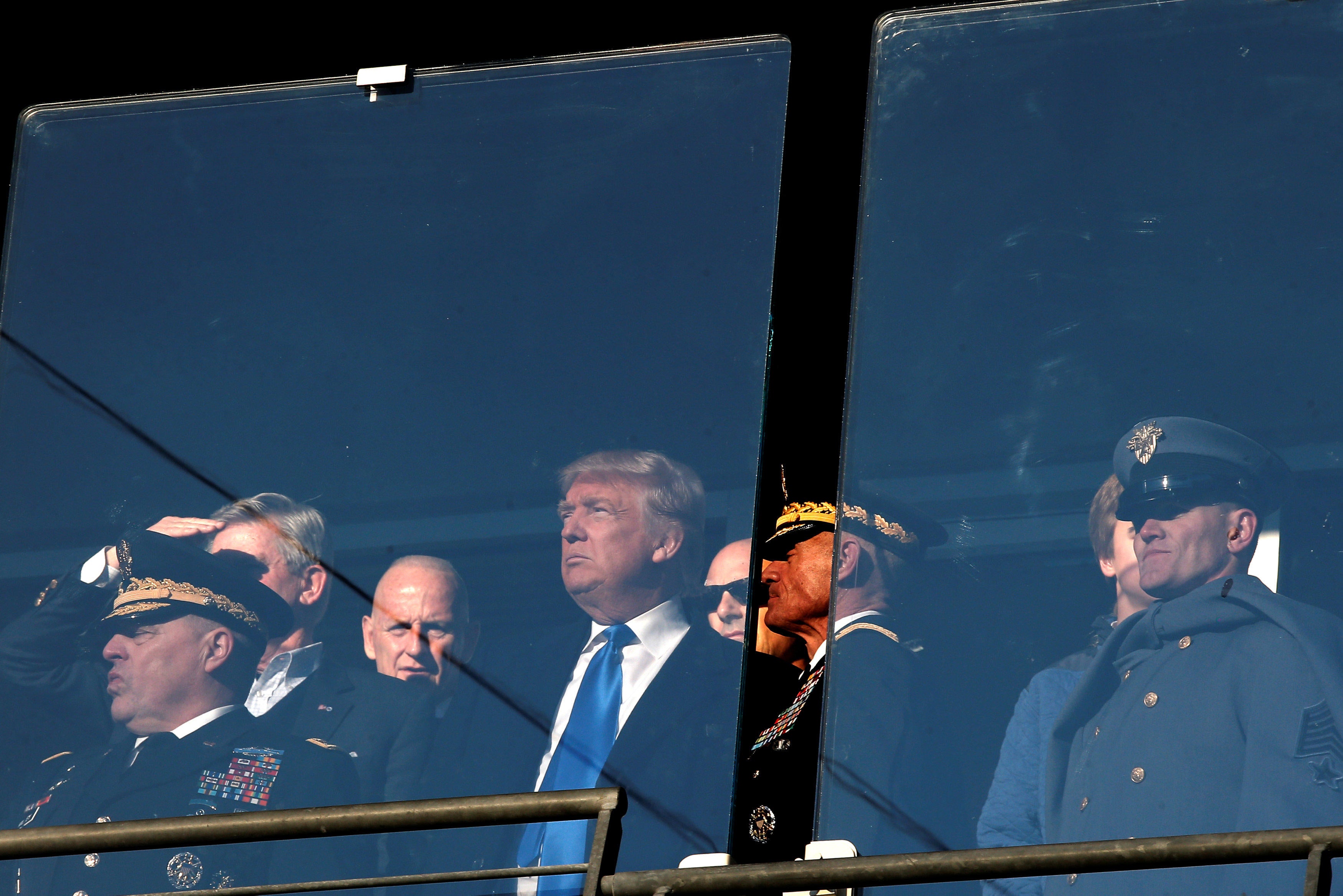 Trump's Navy secretary nominee on the verge of withdrawing
Updated with Defense Department statement
Two sources close to the situation tell CBS News that President Trump's Navy Secretary nominee Philip Bilden is likely to withdraw his nomination.
The sources said Bilden, a former Army Reserve military officer with little naval experience, has drawn resistance to his lack of familiarity with Navy issues and has encountered difficulty separating himself from his financial interests.
But the White House has publicly denied that Bilden is reconsidering his nomination.
In a tweet Saturday responding to the report, White House press secretary Sean Spicer said the sources were "wrong" and that Bilden was "100%" committed to the post.
The Pentagon said in a statement that Defense Secretary James Mattis spoke with Bilden Sunday, and Bilden "remains fully committed to serving as Secretary of the Navy...and Secretary Mattis remains fully committed to helping him."
The statement continued, "Secretary Mattis remains confident that Mr. Bilden is the right leader to rebuild the readiness of our Navy and Marine Corps."
Bilden ran the private equity firm HarbourVest in Hong Kong from 1996 to 2014 and has an undergraduate degree from Georgetown and an MBA from Harvard.
Bilden never served in the Navy but has a son enrolled at the Naval Academy and another who is an academy graduate. Bilden has served on the Naval Academy board and has donated generously to the U.S. Naval Institute.
Bilden's nomination came ahead of the original transition front-runner for Navy secretary, former Virginia Rep. Randy Forbes. Forbes had backing from House Trump supporters like Rep. Duncan Hunter, R-California. Forbes also served as chair of the House Armed Services Committee's Seapower and Projection Forces Subcommittee.
But Bilden, like Mr. Trump's one-time Army Secretary nominee Vincent Voila, swooped in at the last minute to secure the nomination. Viola withdrew his nomination earlier this month. Viola, owner of the Florida Panthers NHL hockey team and a majority shareholder in Virtu Financial, also had difficulty separating himself from his business interests.
The White House has not named a replacement nominee for Viola.
The sources close to the situation said Bilden could withdraw as soon as this weekend.
Thanks for reading CBS NEWS.
Create your free account or log in
for more features.