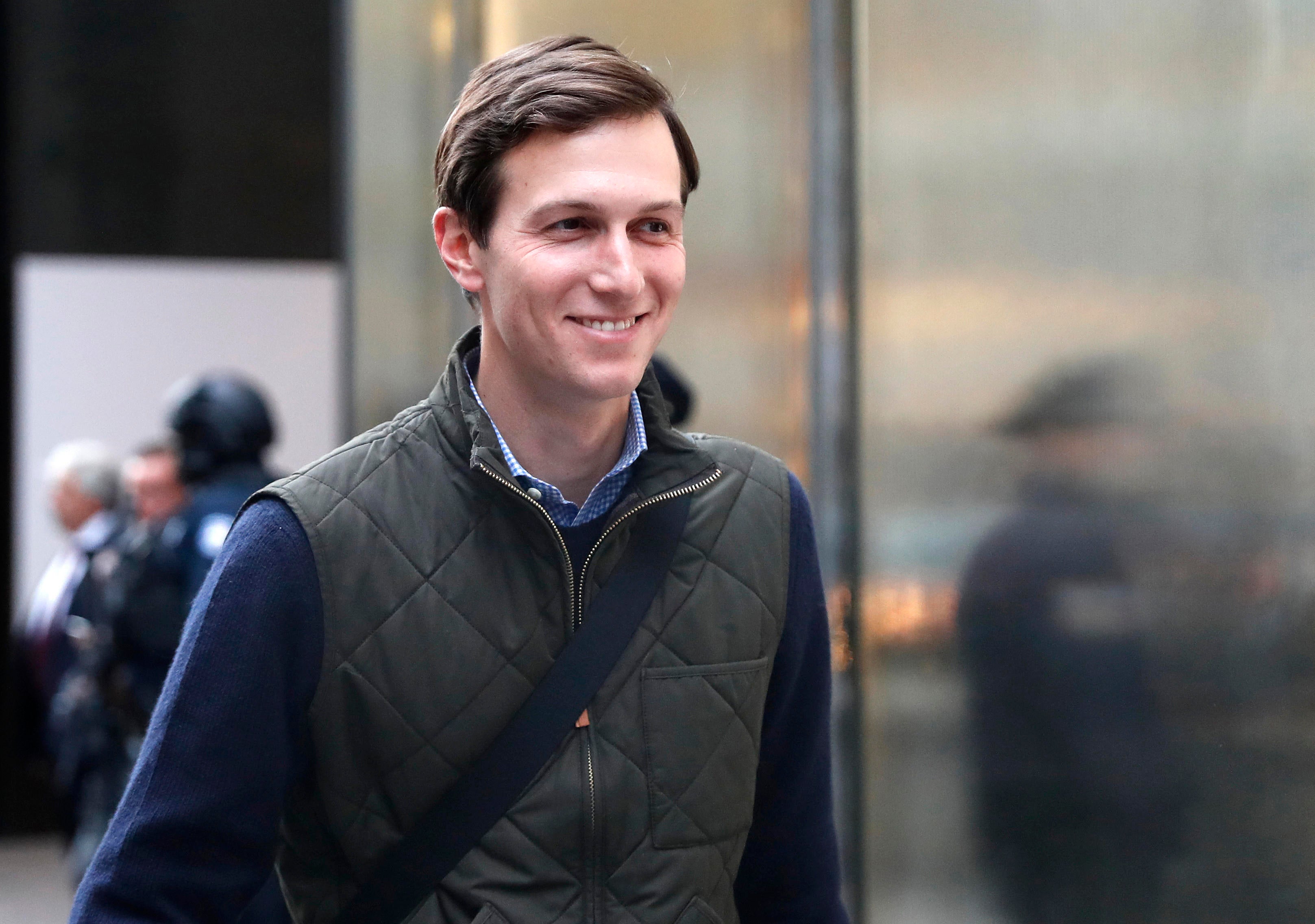 Trump son-in-law Jared Kushner will be named White House senior adviser
Donald Trump's son-in-law Jared Kushner will be named senior White House adviser by President-elect Donald Trump, CBS News confirmed Monday.
In a tweet, another top adviser to the president-elect, Kellyanne Conway, called it the "best news of the day."
Kushner's lawyer, Jamie Gorelick, a partner at WilmerHale, asserted that there's no legal barrier for him to serve as a White House adviser to Mr. Trump. Kushner's eligibility could be challenged based on a 1967 law meant to bar government officials from hiring relatives.
In an interview with CBS News, Gorelick said one reason the anti-nepotism law doesn't prevent Kushner from serving is that it predates another law that gives the president "unfettered discretion" to hire whomever he wants in the immediate office that is advising him.
The second reason, Gorelick said, is that the anti-nepotism law only applies to what's called executive agencies, "and the way the law has been interpreted and the way the law has been argued by both Democrats and Republicans in the Justice Department is that it does not apply to the White House office."
"While I won't say that this is free from doubt, I'm very confident that we have the better argument," he said.
Earlier on Monday, Gorelick, who is a former Clinton administration Justice Department lawyer, said in a statement to CBS News that Kushner and his legal team are working out his compliance with ethics laws.
"Mr. Kushner is committed to complying with federal ethics laws and we have been consulting with the Office of Government Ethics regarding the steps he would take," Gorelick wrote.
Kushner plans to "resign from his position at Kushner Companies and divest substantial assets in accordance with federal guidelines," Gorelick wrote. Kushner has been CEO of Kushner Companies since 2008.
Mr. Trump's son-in-law would also recuse himself from matters that would have "a direct and predictable effect on his remaining financial interests."
Axios' Mike Allen first reported on Kushner's West Wing job and said that he's already seeking applicants for his staff.
Kushner, who will be 36 years old Tuesday and is married to Ivanka Trump, has emerged as one of his closest advisers and confidants both during the campaign and the transition period. Since Mr. Trump's election, Kushner has participated with high-level meetings with the president-elect and other business and world leaders, and he accompanied Mr. Trump to the White House to meet with President Obama after the election. He also worked with tech investor Peter Thiel to set up Mr. Trump's meeting with tech leaders in December.
The president-elect was asked by reporters Monday about his son-in-law's role in his administration, but he declined to answer, saying only, "We'll talk about that on Wednesday," which is when he is scheduled to hold his first news conference as president-elect.
CBS News' Steve Chaggaris and Arden Farhi contributed to this report.
Thanks for reading CBS NEWS.
Create your free account or log in
for more features.