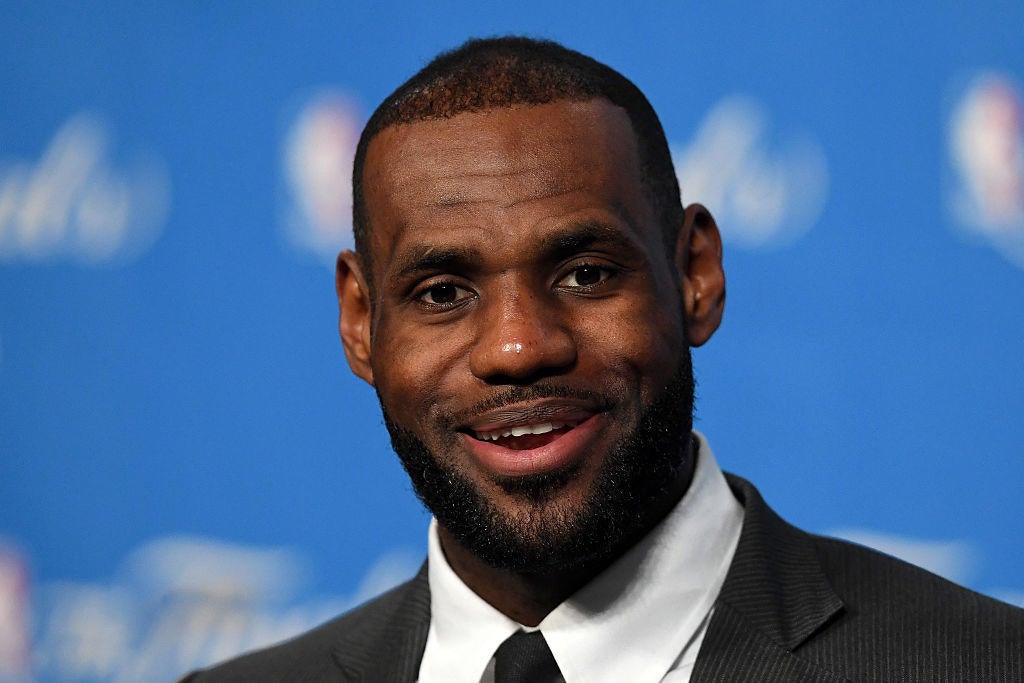 Trump insults LeBron James on Twitter
President Trump insulted LeBron James on Twitter late Friday, writing that CNN's Don Lemon "made LeBron look smart, which isn't easy to do." Mr. Trump also went after Lemon, calling him the "dumbest man on television."
The tweet from Mr. Trump's official account ended by saying "I like Mike!" It's unclear what Mike he was referring to.
In an interview that aired Monday on CNN, James repeated a point he has made before that he believes Mr. Trump is using sports to divide Americans.
"What I've noticed over the past few months ... he's kinda used sports to kinda divide us, and that's something that I can't relate to," James said.
James said he "can't sit back and say nothing." When asked what he would say to Mr. Trump if he was face-to-face with him, James said "I would never sit across from him."
James first said Mr. Trump is using sports to divide Americans at a press conference in Sept. 2017, when Mr. Trump claimed he had disinvited Steph Curry and the Golden State Warriors, although the team had decided not to visit.
James called Mr. Trump "U bum" on Twitter, writing that since the team already said they weren't going, "therefore ain't no invite. Going to White House was a great honor until you showed up!"
Mr. Trump has never before criticized James directly. But in 2017, Mr. Trump went after NFL and NBA players who did not stand for the National Anthem. CNN is also one of Mr. Trump's favorite foes.
Earlier this week, James celebrated the opening of the new I Promise School in his hometown of Akron, Ohio.
The LeBron James Family Foundation partnered with Akron Public Schools to design the school for students in the area who come from difficult circumstances. It will initially open its doors to 240 third- and fourth-grade students, and will add first- and second-grade classes in 2019. The school plans to offer first through eighth-grade classes by 2022.
James said he chose to open the school, located down the street from his high school, because he knows exactly what young students are going through. "I know the streets that they walk. I know the trials and tribulations they go through. I know the ups, the downs," he said. "I know everything they dream about and the nightmares they have … because I've been there. They're the reason that this school is here today."
"The most important thing we can give them is structure. They just want to feel like we care," he said. "They have the dreams, they have the aspirations. They just want to know someone cares."
Thanks for reading CBS NEWS.
Create your free account or log in
for more features.