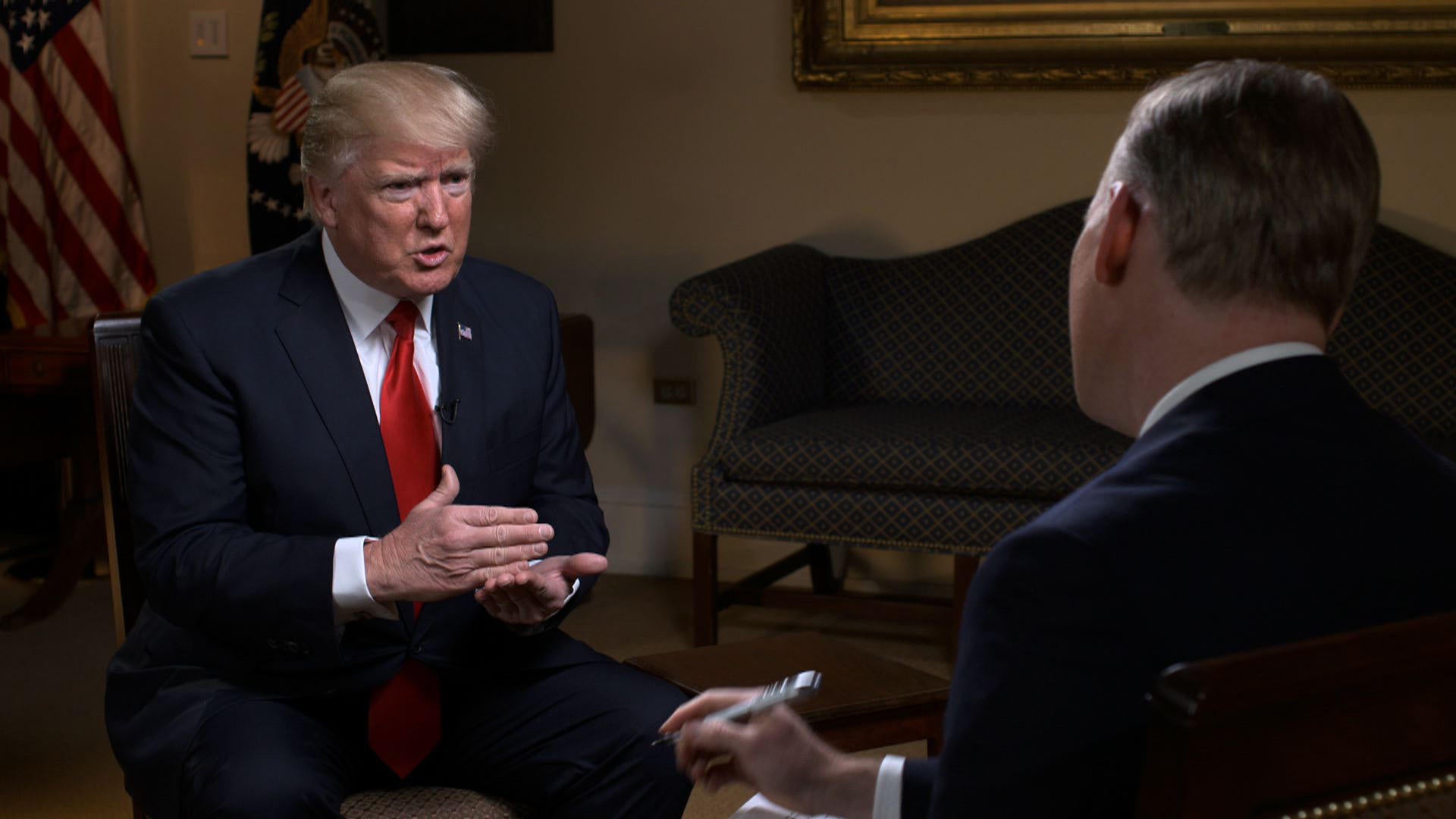 Trump in 2017 on Russian hacking: "It could have been China"
Special Counsel Robert Mueller indicted 13 Russian nationals on Friday, alleging they broke the law to interfere with the 2016 U.S. presidential election. "Some Defendants, posing as U.S. persons and without revealing their Russian association, communicated with unwitting individuals associated with the Trump Campaign and with other political activists to seek to coordinate political activities," the indictment added.
President Trump has frequently expressed doubts about the U.S. intelligence community's unanimous conclusion that Russia sought to meddle in the election to boost Mr. Trump and damage his opponent, Hillary Clinton. In an April 2017 interview with Face the Nation, Mr. Trump dismissed the controversy over Russia's meddling – and its possible collusion with his campaign – as a "total phony story."
"You don't think it's phony that they, the Russians, tried to meddle in the election?" asked CBS News' John Dickerson.
"That I don't know," the president replied. "I don't know."
Mr. Trump said John Podesta, the Clinton campaign chairman whose emails were hacked and disseminated by Russian-backed entities, didn't allow the FBI "to go in and check all of the records and their servers and everything else that you would normally have to check."
He also argued it's generally very difficult to pinpoint a culprit behind a hacking attempt. "Knowing something about hacking, if you don't catch a hacker…in the act, it's very hard to say who did the hacking," Mr. Trump said. "With that being said, I'll go along with Russia. It could have been China. It could have been a lot of different groups."
"I can tell you one thing, it had nothing to do with us," the president added. "And, by the way, even my enemies on your show said, we haven't found anything that the Trump campaign did wrong."
"There is agreement in the intelligence communities and other places and investigative communities on the Hill that Russia was involved in the election," Dickerson pointed out.
"I'm OK with that," the president said. "But why didn't Podesta and the Democrats, why didn't they allow the FBI to check the server?"
In addition to the indictments unveiled Friday, Mueller's probe has also issued indictments for Mr. Trump's campaign manager, Paul Manafort, and Manafort's deputy, Rick Gates. Mueller has also secured guilty pleas from Mike Flynn, Mr. Trump's former national security adviser, and George Papadopoulos, a former foreign policy adviser to the Trump campaign.
Thanks for reading CBS NEWS.
Create your free account or log in
for more features.