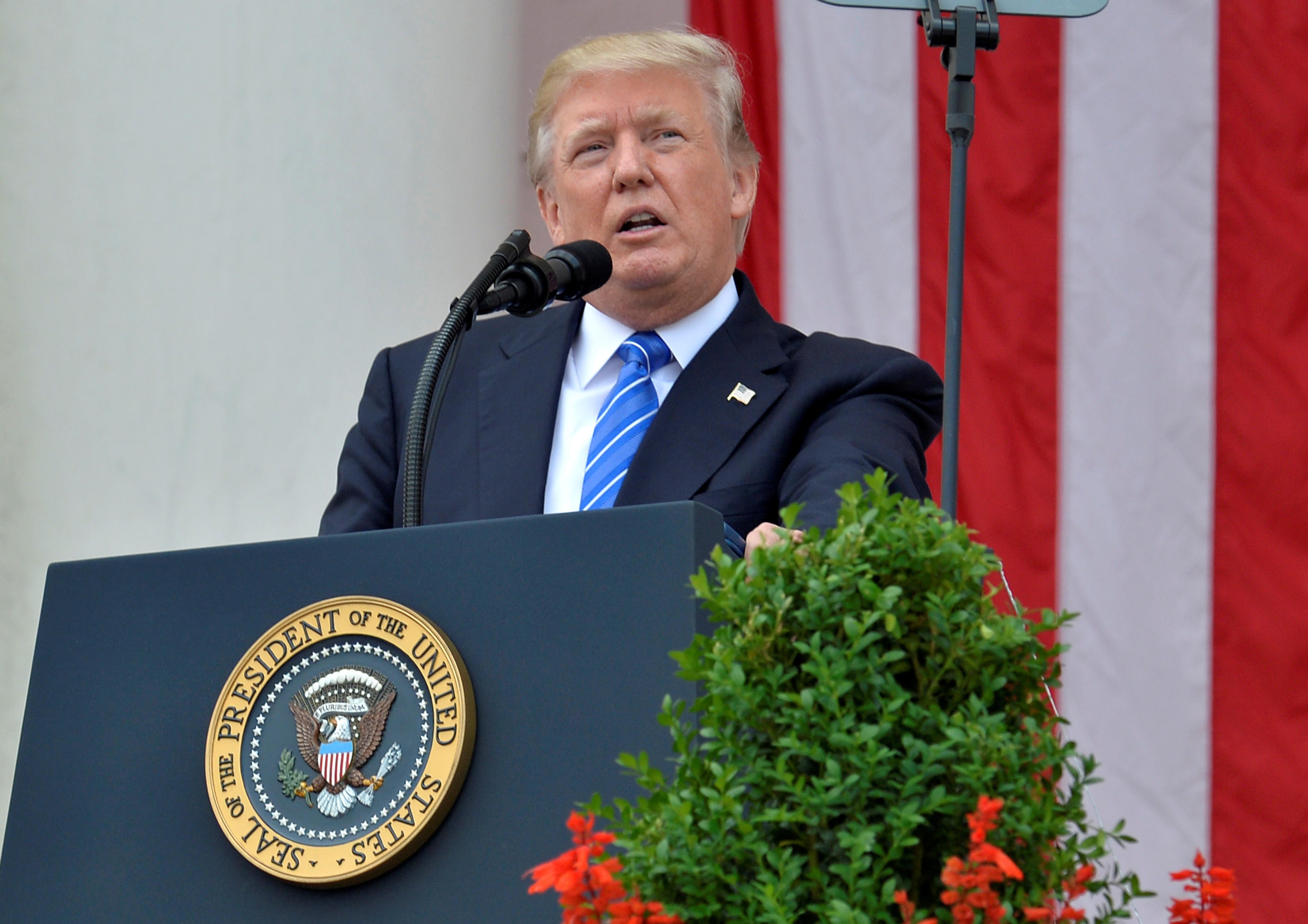 Trump delivers Memorial Day remarks at Arlington National Cemetery
President Trump honored fallen members of the military "who carry the burden of freedom on their shoulders" and their families on Monday at Arlington National Cemetery in his first Memorial Day address as president and his first public appearance after his first foreign trip last week.
"Words cannot measure the depth of their devotion, the purity of their love or the totality of their courage," Mr. Trump said, calling those who have served in the military "special, special people."
Secretary of Defense James Mattis introduced Mr. Trump and recognized the "fighting spirit" of U.S. military veterans.
In his remarks, Mr. Trump acknowledged Homeland Security Secretary Gen. John Kelly's son, Robert, who was killed in action during a tour in Afghanistan. He also personally thanked retired Kansas Senator Bob Dole, who was wounded in World War II.
"I know I speak for millions of grateful Americans when I say, 'thank you,'" the president said.
Mr. Trump also recognized Gold Star Families, those whose immediate family members served in the military and lost their lives in combat.
"Their stories are now woven into the soul of our nation, into the stars and stripes on our flag, and into the beating hearts of our great, great people," Mr. Trump said.
He recognized two men who had lost their lives serving in Afghanistan, Green Beret Capt. Andrew D. Byers of Colorado Springs and Christopher D. Horton of the Oklahoma National Guard. Byers' parents and Horton's widow attended the ceremony.
Mr. Trump concluded by thanking the "unknown soldiers." Prior to the remarks, the president also placed a memorial wreath of red, white and blue roses at the Tomb of the Unknowns.
"We do not know where they came from, who they left behind, or what they hoped to be, but we do know what they did," Mr. Trump said.
Thanks for reading CBS NEWS.
Create your free account or log in
for more features.