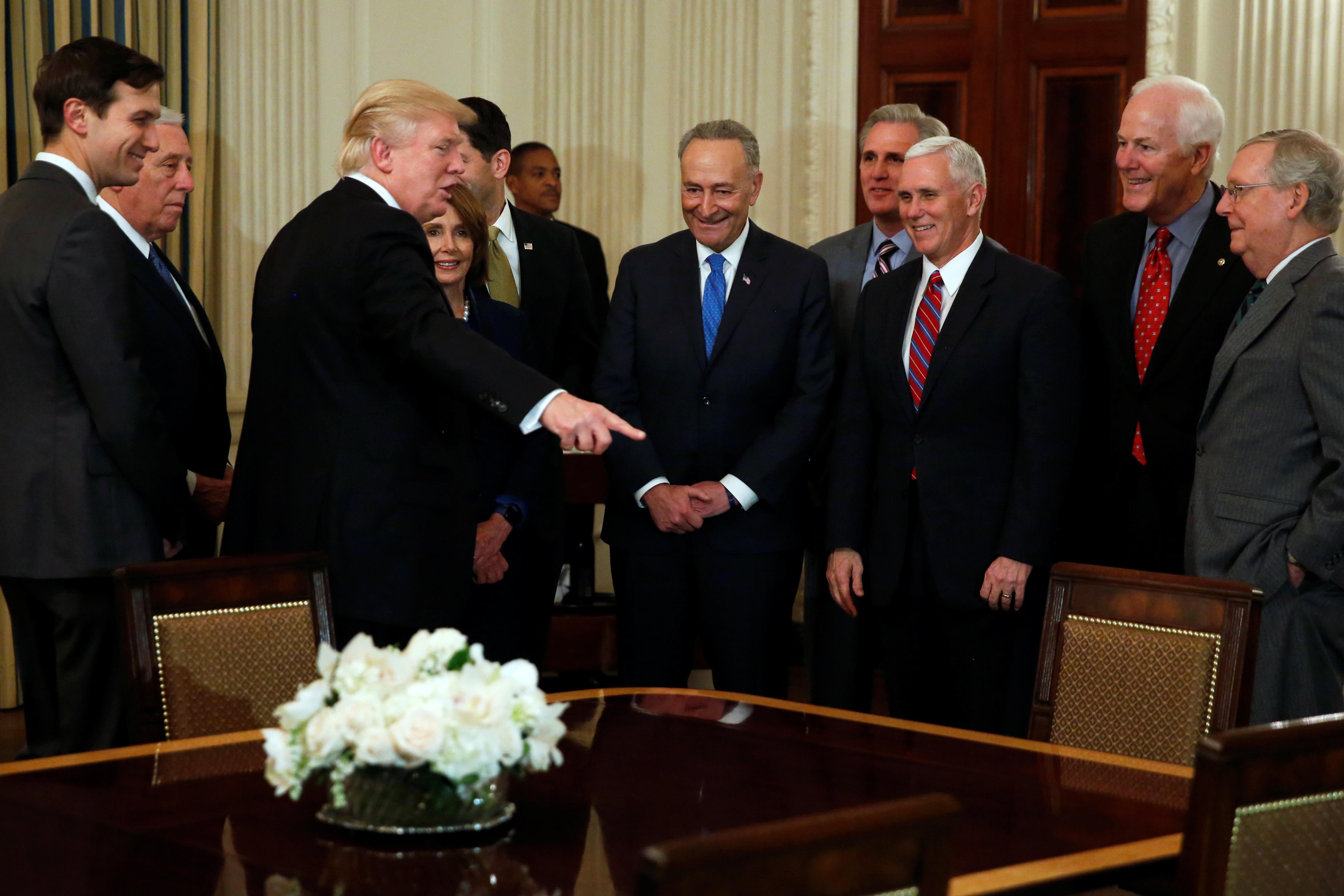 Trump claims 3-5M illegal ballots cost him popular vote, cites no evidence
At a small reception for a bipartisan group of congressional leaders, President Trump claimed that 3 to 5 million illegal ballots cost him the popular vote, CBS News' Nancy Cordes and Catherine Reynolds confirmed on Monday night. The claim is unproven.
Mr. Trump made a similar claim before. After the election, he tweeted that he "won the popular vote if you deduct the millions of people who voted illegally," but he cited no evidence to back up his claim.
At the White House press briefing Tuesday, press secretary Sean Spicer was asked if Mr. Trump really believes that millions voted illegally in the election.
"The president does believe that. He has stated that before. I think he's stated his concerns of voter fraud and people voting illegally during the campaign," Spicer said. "He continues to maintain that belief based on studies and evidence that people have presented to him."
Asked what evidence Mr. Trump has specifically, Spicer was unable to provide any information.
"As I said, I think the president has believed that for a while based on studies and information he has."
Politico first reported Mr. Trump's comments, which were made at the Monday evening White House reception for congressional leadership, his first meeting with them at the White House.
House Speaker Paul Ryan, Senate Majority Leader Mitch McConnell, Senate Minority Leader Chuck Schumer and House Minority Leader Nancy Pelosi were among those who met with Mr. Trump.
House Minority Leader Nancy Pelosi told reporters "it was an interesting meeting."
"It was really more of a get-together," she said, adding that they exchanged ideas about "how we could work together."
She said that they had talked about the Affordable Care Act, infrastructure and trade, among other topics.
A reporter asked whether anything about Mr. Trump surprised her.
"Well, I won't even go into that," the minority leader replied.
McConnell said the meeting was "pretty light-hearted."
"We enjoyed listening to the president and Senator Schumer talk about the people they knew in New York, for example," he told reporters at the Capitol, according to CBS News' John Nolen.
According to the White House pool reporter, the president said of the reception, "It's very good, we have a fantastic relationship with everybody at the table, it's a totally -- just a beautiful, beautiful relationship."
Thanks for reading CBS NEWS.
Create your free account or log in
for more features.