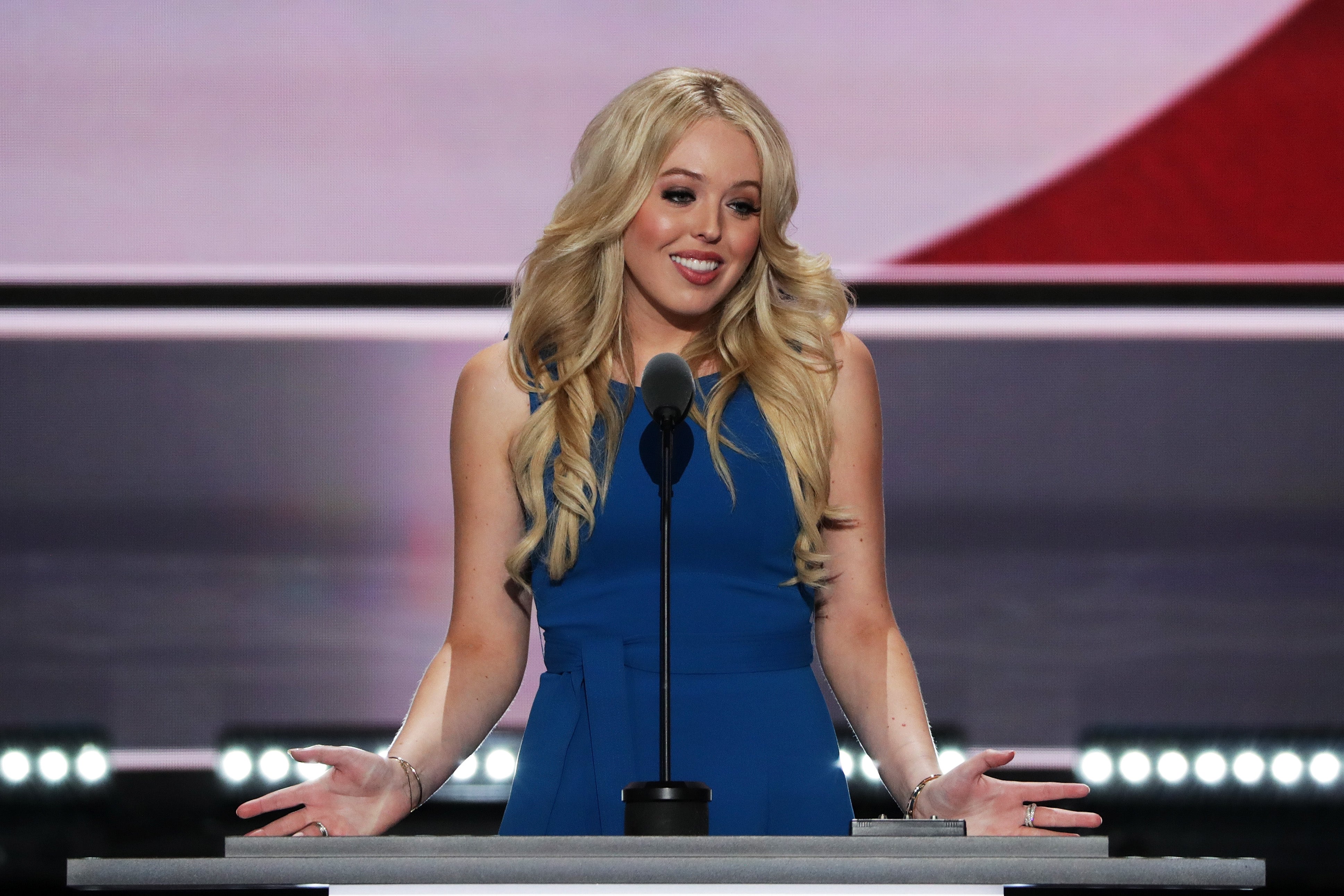 Trump children get personal about dad at GOP convention
Tiffany Trump, just months after her college graduation, took the stage at Cleveland's Republican National Convention Tuesday night seeking to show a more personal side of the newly minted GOP nominee -- her father.
And in her character testimonial, the 22-year-old Tiffany Trump seemed to succeed where Melania Trump's controversial speech Monday failed: providing tangible examples and anecdotes of the dedicated family man the Trump campaign has long painted their nominee to be.
"Donald Trump has never done anything half way -- least of all as a parent," she said of her father Saturday, adding that he always took pride in her accomplishments "no matter how big or how small."
"I still keep all of my report cards -- some dating back to kindergarten -- because I like to look back and see the sweet notes he wrote on them," Trump said. "Contrary to what you might expect from someone who places an emphasis on results, my dad's comments referred often to the sentiments of my teachers."
She said the notes focused less "on the letter grades themselves" and more about praising her behavior in the classroom.
And during particularly trying times her father provided emotional support, recalled Tiffany Trump, the child of Marla Maples' six-year marriage to the real estate billionaire.
"A few years ago, someone very dear to me passed away," she said. " The first call I got -- as I knew I would -- was my father. Without his unwavering support and care for me during such a challenging time, I don't know how I would have made it through."
Following his half-sister, Donald Trump Jr.'s Tuesday night speech touched on similar topics.
"For my father, impossible is just the starting point," said Tiffany Trump, the executive vice president of the Trump Organization. "That's how he approaches business projects, that's how he approaches life. Whether it's teaching his granddaughter how to swing a golf club or tackling the toughest negotiation, he's always fully committed."
Tiffany Trump testified to his father's business acumen, saying the billionaire wasn't the type of leader who had to "hide out behind a desk in some executive suite. "
"He spent his career with regular Americans. He hung out with the guys on construction sites pouring concrete, laying sheetrock," he said. "He listened to them and valued their opinions as much, and often more, than the guys from Harvard and Wharton who were locked away in offices away from the real work."
"That he would trust his own children's formative years to these men and women says all you need to know," Tiffany Trump added. "We didn't learn from MBAs -- we learned from people who had doctorates in Common Sense."
But even the Trump children's speeches wouldn't be complete without jumping back into the political fray.
Trump Jr. also took on the role of political attack dog Tuesday, painting Hillary Clinton as a criminal because of her decisions as secretary of state and the policies she's laid out in her presidential platform.
"If Hillary Clinton were elected she'd be the first president who couldn't pass a basic background check," Trump Jr. said. "It's amazing. Hillary Clinton is a risk Americans can't afford to take."
Thanks for reading CBS NEWS.
Create your free account or log in
for more features.