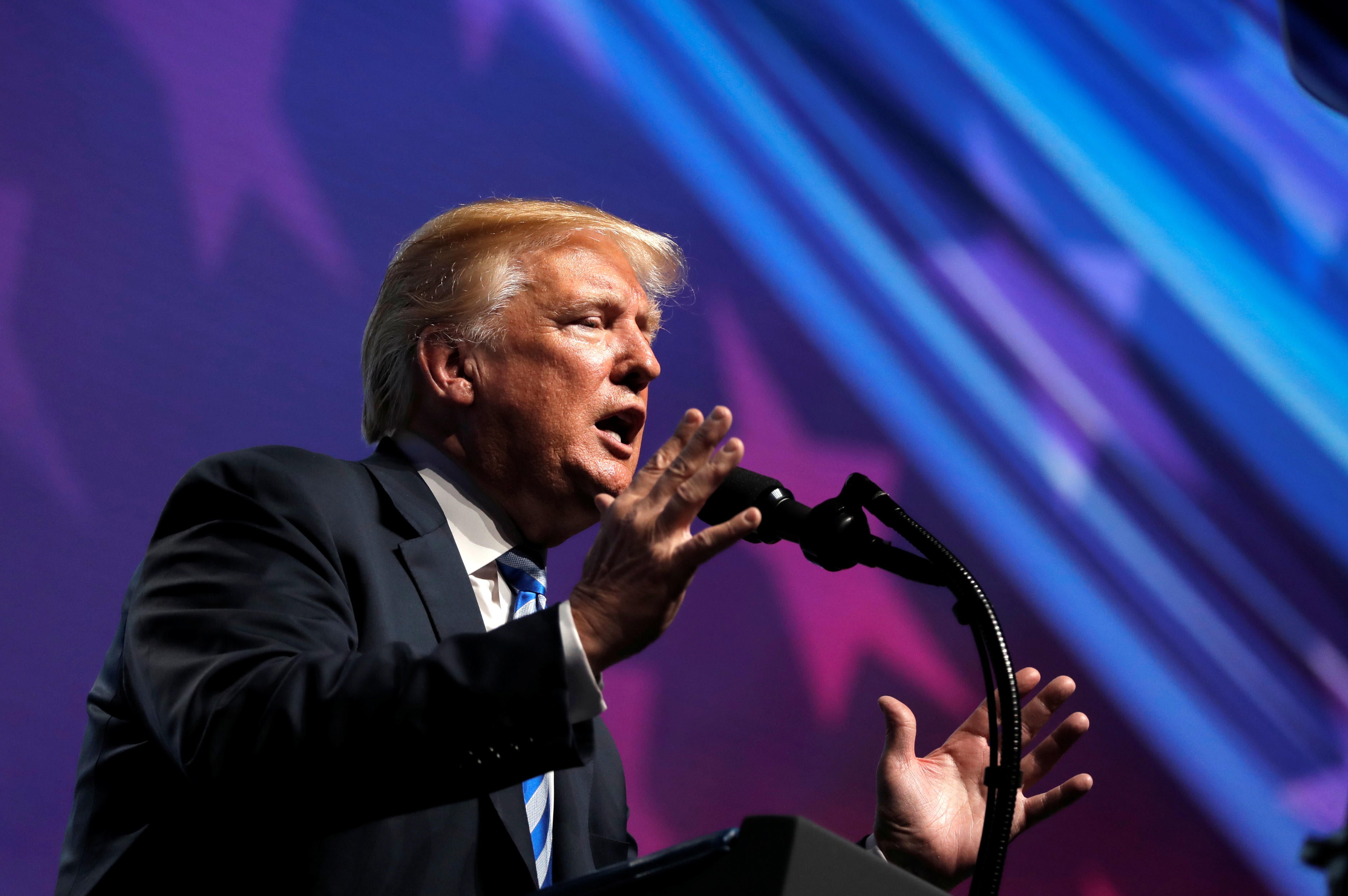 Trump booked himself for his first TV interview in months
Last week, on his wife's birthday, President Donald Trump appeared on Fox News' "Fox and Friends" for a freewheeling phone interview -- his first TV interview in months -- where he made news on a variety of topics. Two sources told CBS News that it was the president himself, who currently has no communications director, who booked his own appearance on the morning show.
A White House official confirmed that "Fox and Friends" co-host Steve Doocy invited the president to appear on his show over the phone and Mr. Trump accepted. Mr. Trump then directed the press office to coordinate the logistics of the interview.
"Well, good morning, and I picked a very, very special day, because it's Melania's birthday, so I said let's do it on Melania's birthday. So, happy birthday to Melania," Mr. Trump said after co-host Ainsley Earhardt greeted him.
During the interview, Mr. Trump defended Dr. Ronny Jackson, praised Kanye West, and claimed that his personal lawyer Michael Cohen only handles a "tiny, tiny little fraction" of his legal work but did handle "this crazy Stormy Daniels deal."
"He represents me — like with this crazy Stormy Daniels deal he represented me," Mr. Trump said. "And, you know, from what I see he did absolutely nothing wrong. There were no campaign funds going into this."
Mr. Trump has been known to call his friends and allies who appear on Fox News – sometimes even in the middle of their appearance – to offer his opinion and/or praise. But it is unusual for a president to be booking himself for a cable news appearance.
On Wednesday night, Mr. Trump's outside counsel, Rudy Giuliani, also appeared on Fox News to drop the bombshell news that Mr. Trump had reimbursed his personal attorney Michael Cohen for the $130,000 payment he made to porn star Stormy Daniels prior to the 2016 election. White House sources told CBS News that they were stunned by the interview.
On Friday, Giuliani released a statement "to clarify" what he said in the interview.
"First: There is no campaign violation. The payment was made to resolve a personal and false allegation in order to protect the President's family. It would have been done in any event, whether he was a candidate or not. Second: My references to timing were not describing my understanding of the President's knowledge, but instead, my understanding of these matters," the statement read.
Thanks for reading CBS NEWS.
Create your free account or log in
for more features.