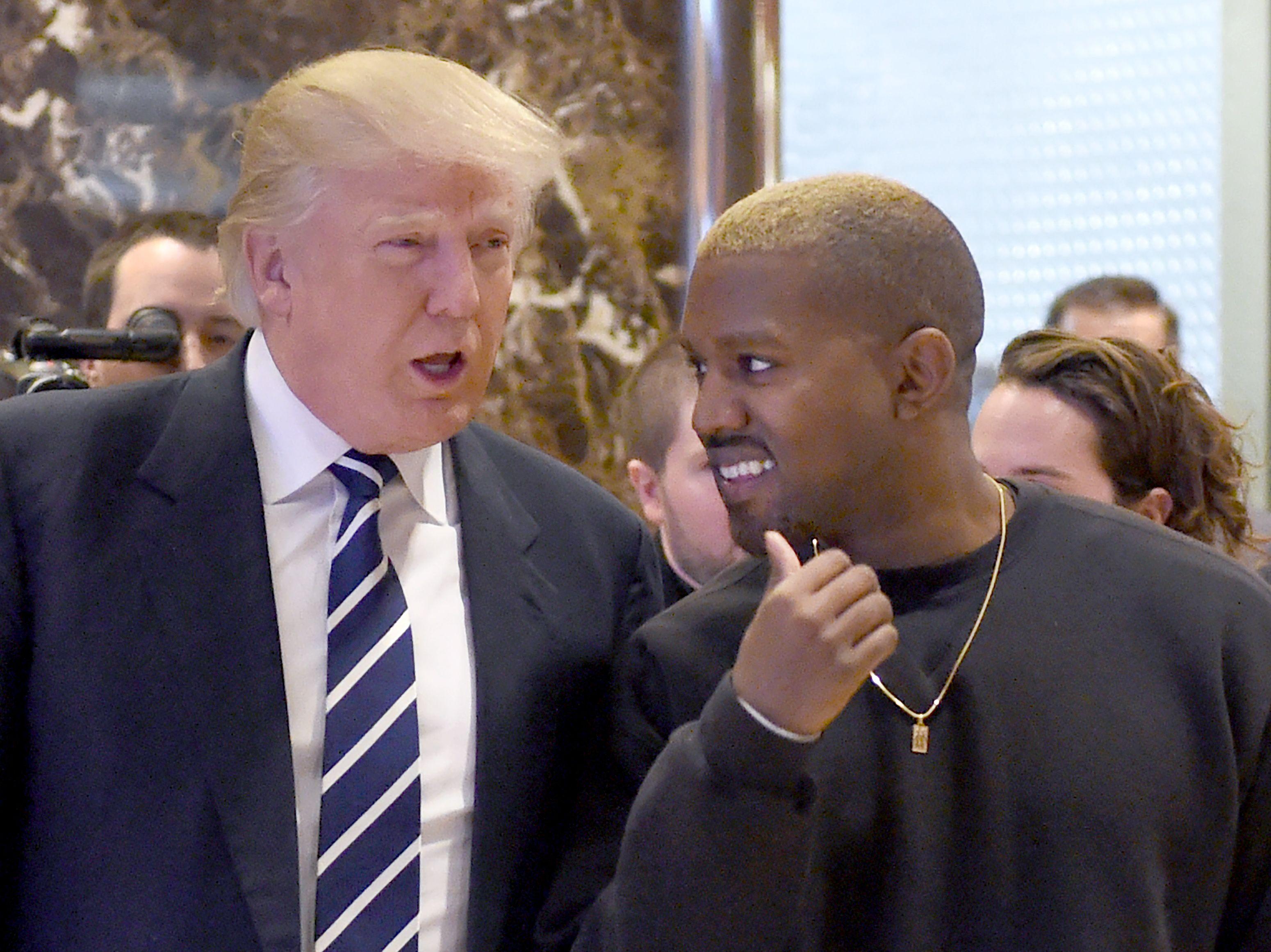 Kanye West talks about connecting with Trump in new interview with Charlamagne tha God
Kanye West is opening up about his support for President Donald Trump. In a conversation with Charlamagne tha God, West discussed why he felt inspired by Mr. Trump's victory during the presidential election.
The nearly two-hour long interview was recorded in April. In it, West said he related to Mr. Trump as an "outsider."
He said, "The fact that he won, it proves something. It proves that anything is possible in America. Donald Trump can be president of America. I'm not talking about what he's done since he's in office. But the fact that he was able to do it – remember when I said I was gonna run for president? I had people that was close to me, friends of mine, makin' memes, talkin' s**t, now it's like, oh, that was proven that that could have happened ... When I see an outsider infiltrate, I connect with that."
He also said that he refused to stop speaking of Mr. Trump in a positive light even though people around him told him that it was hypocritical to align himself with the Republican when West had condemned former President George W. Bush and called him racist years ago.
"So many people around me said, don't express your feelings. Why? Your brand, your this, your that … They say, well, what makes George Bush any more racist than Trump? ... My response is, racism isn't the deal-breaker for me. If that were the case, I wouldn't live in America," he said.
West said he is open to meeting with President Trump to talk about enacting change in his hometown of Chicago.
West said he saw some similarities between Mr. Trump and Sen. Bernie Sanders, saying, "It's a time for the unconventional. I'm not a traditional thinker. I'm a non-conformist. So [Trump's victory] relates to the non-conformist part of me." He said his "version" of politics would be "the Trump campaign and maybe the Bernie Sanders principles."
West also spoke candidly about how he felt shunned by former President Barack Obama when Mr. Obama embraced other rappers like Kendrick Lamar and Jay-Z and called West a "jack**s." West discussed his beef with Jay-Z and how he felt slighted by the "4:44" rapper's absence at his wedding to Kim Kardashian West.
The interview, which contains expletives, is available here.
Thanks for reading CBS NEWS.
Create your free account or log in
for more features.