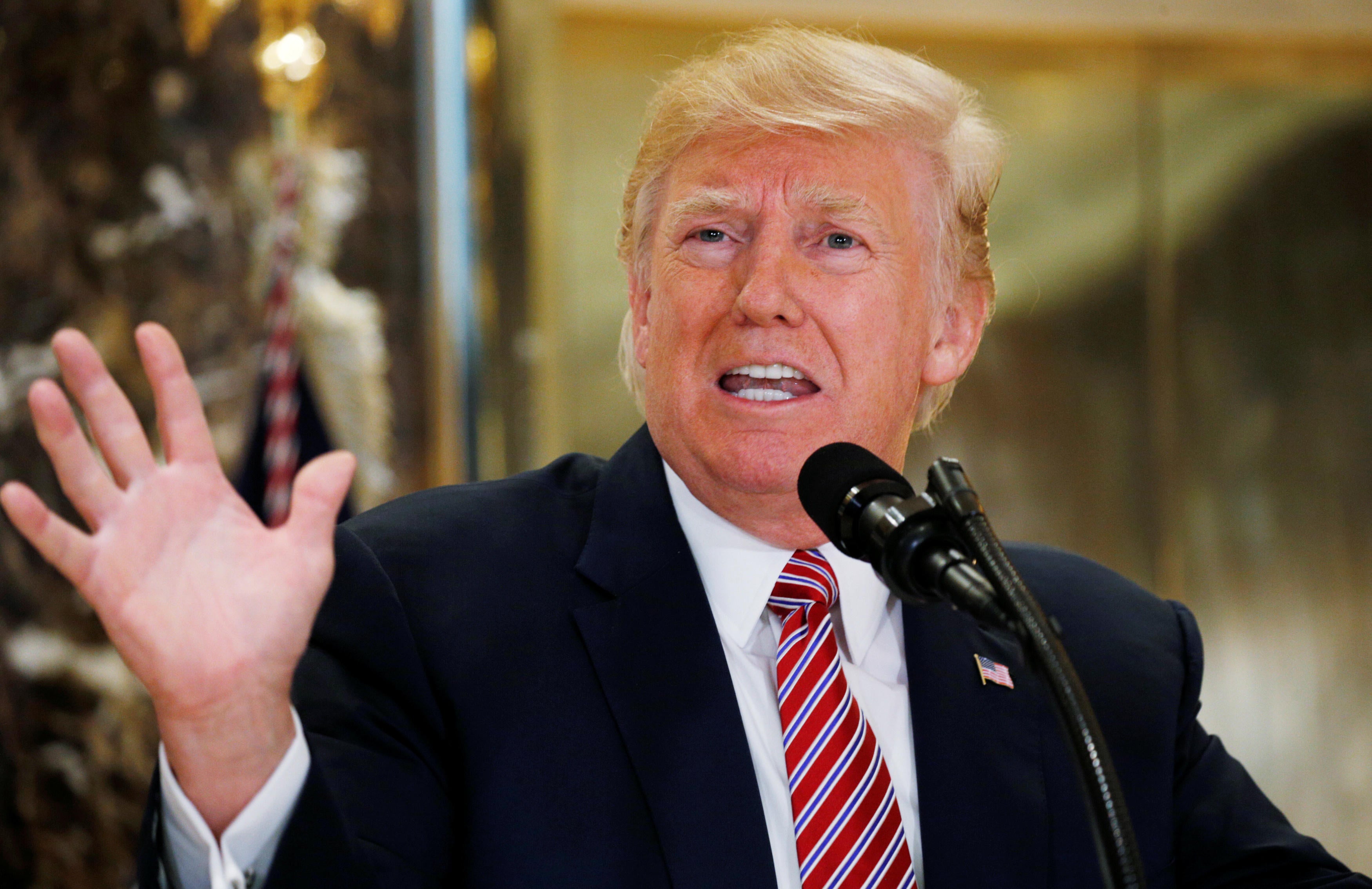 Trump says that he's disbanding manufacturing council
President Trump said Wednesday afternoon that he was disbanding his manufacturing council after a number of its members resigned in the wake of the president's handling of the terror attack and violence in Charlottesville last weekend.
Mr. Trump made the announcement on Twitter and said that he was also disbanding the Strategy and Policy Forum, another business advisory group. A statement from the Forum said that decision to disband it was made jointly by the group and the president.
This comes after at least a dozen of the manufacturing council's members resigned since Monday. Kenneth Frazier, the CEO of Merck, was the first one to step down, and the latest to resign on Wednesday include Inge Thulin of 3M and Campbell's CEO Denise Morrison. Moments after the president's announcement, United Technologies CEO Greg Hayes resigned. Richard Trumka, the president of the AFL-CIO, was also among those who stepped down. Many of them suggested in statements that the president didn't properly respond to the rally by white supremacists in Charlottesville, Virginia last weekend.
"We cannot sit on a council for a President who tolerates bigotry and domestic terrorism," Trumka and his deputy chief of staff said in a statement Tuesday. "President Trump's remarks today repudiate his forced remarks yesterday about the KKK and neo-Nazis. We must resign on behalf of America's working people, who reject all notions of legitimacy of these bigoted groups."
The president had dismissed some of these members' decisions to leave his initiative in a tweet on Tuesday.
Later in the day, Mr. Trump held a press conference at Trump Tower in which he blamed both sides -- the white supremacists and the people protesting them -- for the violence in Charlottesville.
Thanks for reading CBS NEWS.
Create your free account or log in
for more features.