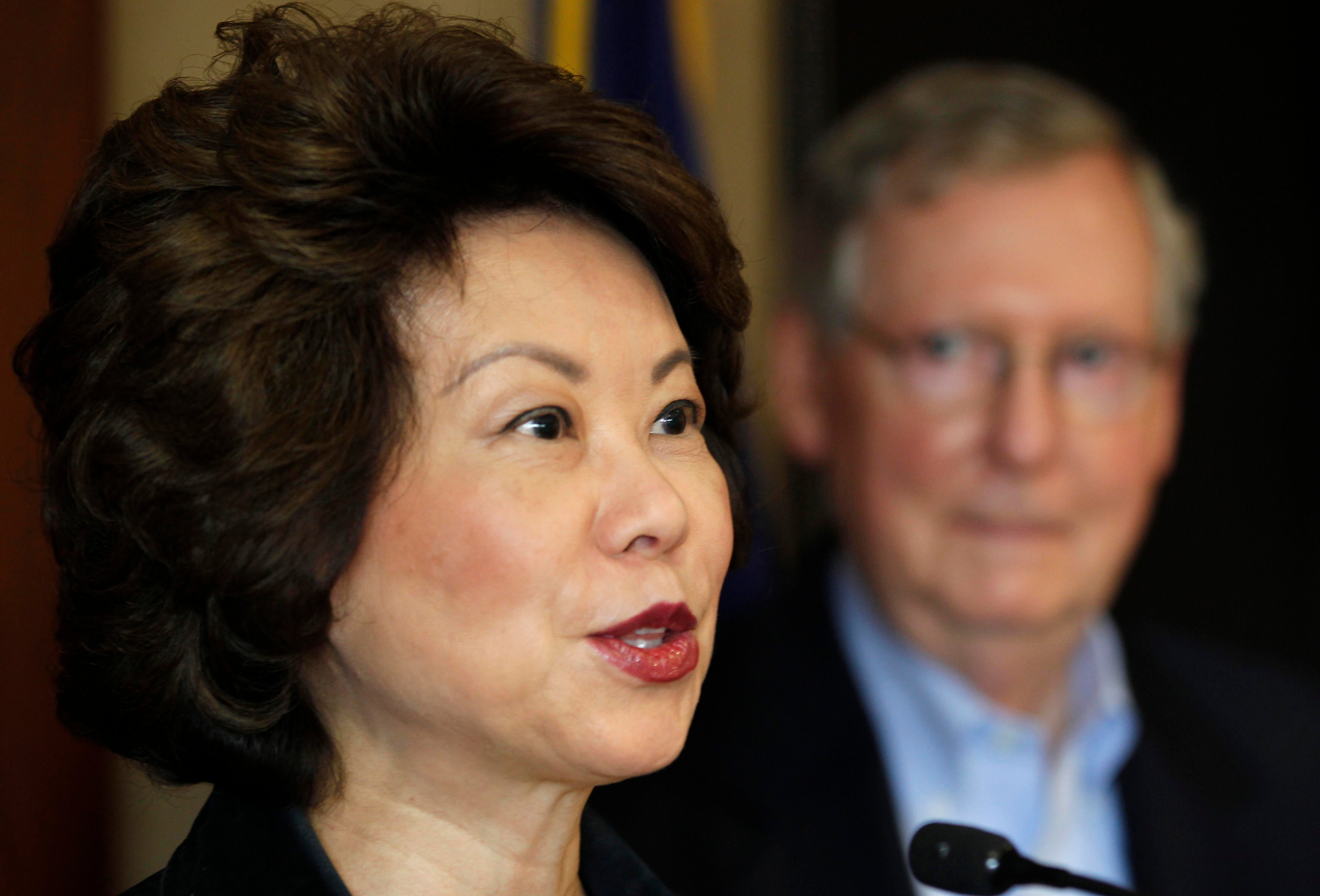 Elaine Chao confronts immigration protesters, defends husband Mitch McConnell
A group of protesters fired up about the Trump administration's immigration policies confronted Senate Majority Leader Mitch McConnell and his wife Secretary of Transportation Elaine Chao on Monday night, the latest in a string of confrontations between activists and Trump administration officials.
"Why are you separating families?" one man in the group asks the couple as they left a dinner at Georgetown University. A Twitter user posted footage of the encounter.
Chao fired back: "Why don't you leave my husband alone?" as the protesters played audio obtained by ProPublica of crying immigrant children who were separated from their parents at the border under the Trump administration's zero tolerance policy.
McConnell remained silent for the duration of the heated exchange.
"You leave him alone!" Chao said, pointing fingers at the protesters as a security officer ushered her to a nearby car.
"How does he sleep at night?" a protester shouted back.
The interaction is yet another in recent history in which Trump administration officials have been hassled by activists. Last week, Department of Homeland Security Secretary Kirstjen Nielsen eventually left a D.C. Mexican restaurant after a slew of angry people chanted "shame" at her, also citing the border dispute.
Separately, White House press secretary Sarah Huckabee Sanders was asked to leave a Virginia restaurant Friday when the staff recognized her.
Thanks for reading CBS NEWS.
Create your free account or log in
for more features.