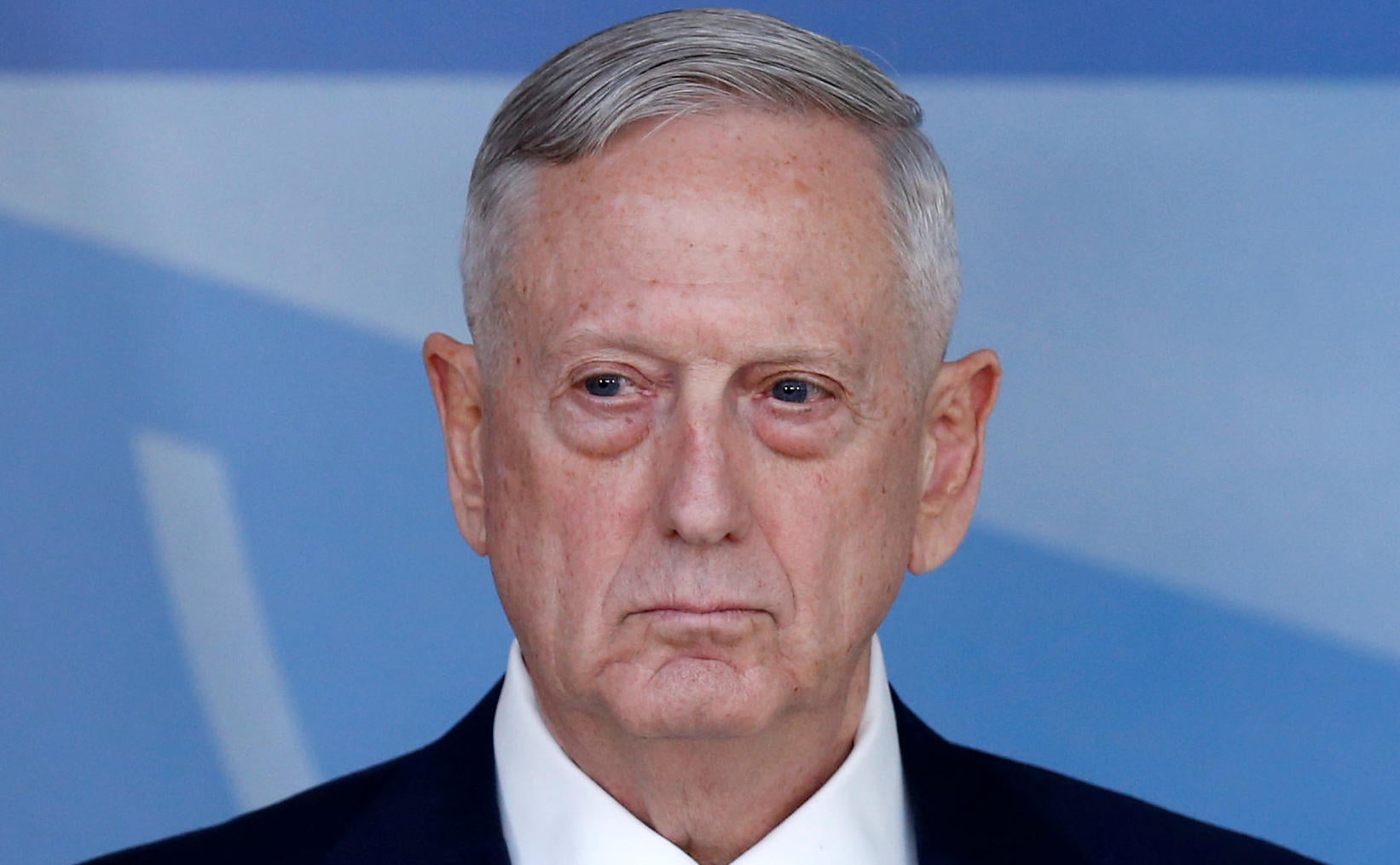 Transgender troops in military can continue to serve for now, Mattis says
Defense Secretary Jim Mattis said in a statement Tuesday that the Pentagon will allow current service members who are transgender to continue serving, while a panel of experts will study the issue.
Mattis' statement puts President Trump's plan to ban all individuals who are transgender from the military on hold. On Friday, Mr. Trump -- as Hurricane Harvey made its way toward Texas -- sent his directive to the Pentagon to ban transgender troops from military service. Mr. Trump first announced the sudden policy shift in a tweet July 26.
"Once the panel reports its recommendations and following my consultation with the secretary of Homeland Security, I will provide my advice to the president concerning implementation of his policy direction," Mattis said. "In the interim, current policy with respect to currently serving members will remain in place."
Mattis said the panel, which he will establish, will consist of experts within the Defense Department and Department of Homeland Security. Those experts will provide advice and recommendations on how to implement the president's direction. More information about the panel will be released, Mattis said.
Mattis said the focus of the military "must always be on what is best for the military's combat effectiveness leading to victory on the battlefield."
Mattis did not give a timeline for how long the panel may take, while transgender troops continue to serve.
The Obama administration reversed a longstanding ban on individuals who are transgender from serving in the military. Mr. Trump's administration is trying to not only prohibit the government for paying for things like transgender reassignment surgeries, such as some Republicans have pushed for, but prohibit transgender individuals from serving at all.
But the details of the president's policy shift have been murky, and the White House has been unable to answer many questions about how the process will work in the weeks since the president's tweet.
Civil liberties groups have already challenged the president's ban, and are taking the president to court. On Monday, LGBT rights groups Lambda Legal and OutServe-SLDN filed a joint suit against the White House, challenging the constitutionality of the ban.
Thanks for reading CBS NEWS.
Create your free account or log in
for more features.