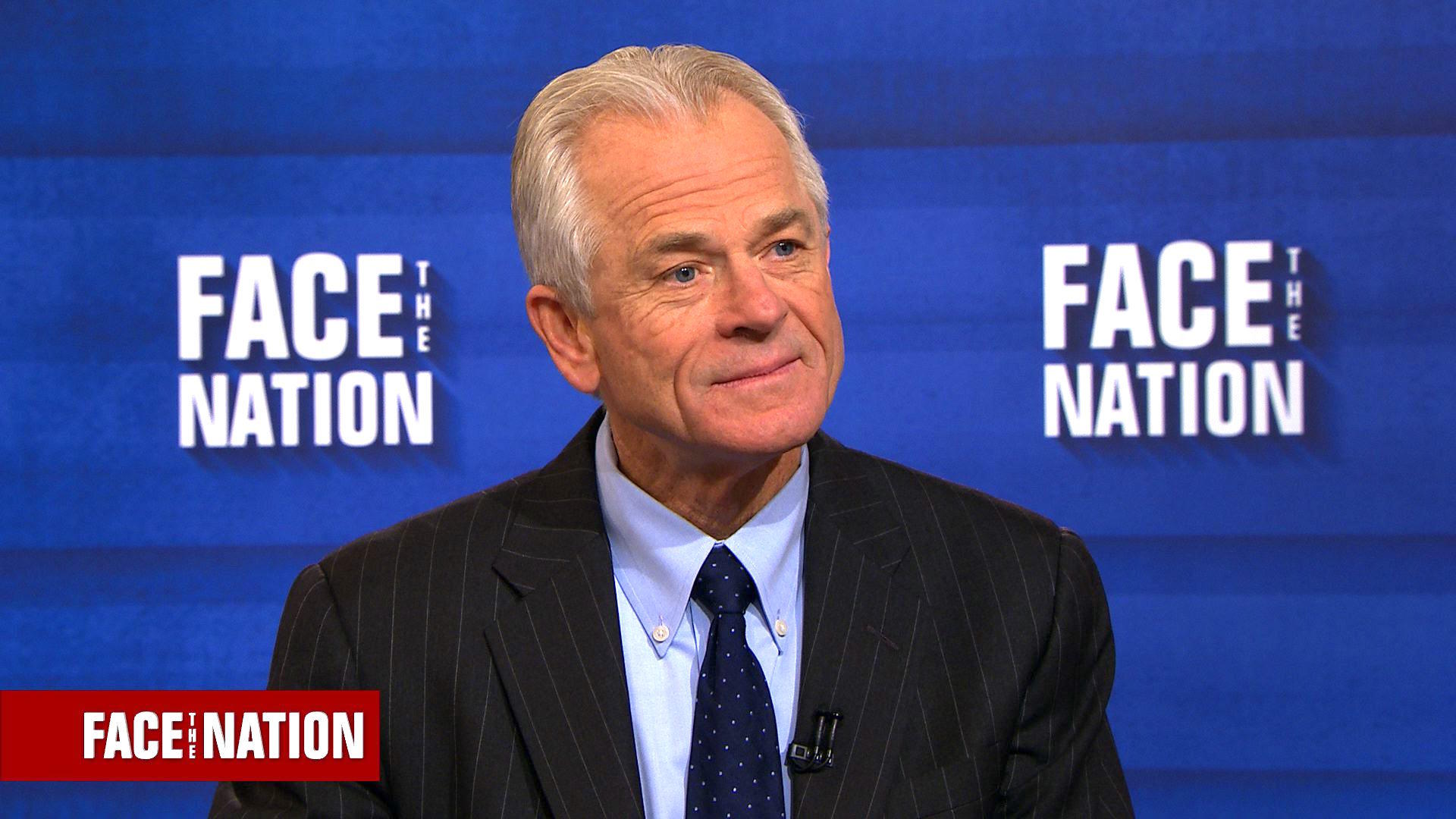 Transcript: White House trade adviser Peter Navarro on "Face the Nation," March 4, 2018
President Trump's announcement of new tariffs on steel and aluminum imports shook markets this week and prompted criticism from some fellow Republicans, who warned that making imports more expensive will hurt domestic manufacturers and could spark a wider trade war.
Peter Navarro is the director of the Office of Trade and Manufacturing Policy, making him one of the most influential voices advising Mr. Trump on trade policy. He joined us to discuss the scope of the new tariffs, the impact on consumers and why the White House isn't issuing exemptions to individual countries.
The following is a transcript of the interview with Navarro that aired Sunday, March 4, 2018, on "Face the Nation."
---
MARGARET BRENNAN: We're back now with the director of the Office of Trade and Manufacturing Policy, Peter Navarro. Peter, welcome to the show. The president made this announcement. It surprised the markets. It surprised many on Capitol Hill. Ten percent tariff on aluminum, 25 percent steel, for how long and are these rates negotiable?
PETER NAVARRO: First of all, I'm surprised anyone was surprised by this. This goes back to April when the president directed the secretary of commerce to investigate what is a serious threat to our aluminum and steel industries. We've gone through many, many meetings. The secretary of commerce came out with two reports in January. The president's been talking about this all the way back to the campaign trail.
MARGARET BRENNAN: But these rates, are these set in stone? Is the president going to sign on them this week?
PETER NAVARRO: So, the schedule is these are going through legal review, Office of Legal Counsel for form and legality. We expect probably by the end of the week these will be signed. The president at that Thursday meeting which was a beautiful event and to give you context this is a serious decision to make. President wanted to make a measured decision. And so he brought in the executives from the steel and aluminum industries went around the room, gave them the opportunity.
MARGARET BRENNAN: I was in there.
PETER NAVARRO: Well you know what happened. He asked them what they thought. They liked tariffs better than quotas. They wanted it across the board and they wanted it open ended. So, that would encourage maximum investment and that's what the president--
MARGARET BRENNAN: Well they liked it, you're right. Steel and aluminum CEOs love this, but those who use steel and aluminum in their products car makers like Honda like Ford are already saying they're going to be increased costs to them. And they may pass those on to consumers. What are your projections on that?
PETER NAVARRO: And this is - my projections is there's negligible to nothing effects. And let me just do a little numbers for you. Six pack of beer or coke aluminum, cent and a half at the most in terms of costs. Go to the other end of the spectrum. One of the greatest planes ever made, the Boeing 777. Three-hundred-thirty million dollar aircraft, 10 percent tariff on aluminum raises the cost of that by $25,000.
MARGARET BRENNAN: Has Boeing given you that number or is that your projection?
PETER NAVARRO: We- we calculated that. It's a good number. It's inside. It won't be challenged.
Thanks for reading CBS NEWS.
Create your free account or log in
for more features.