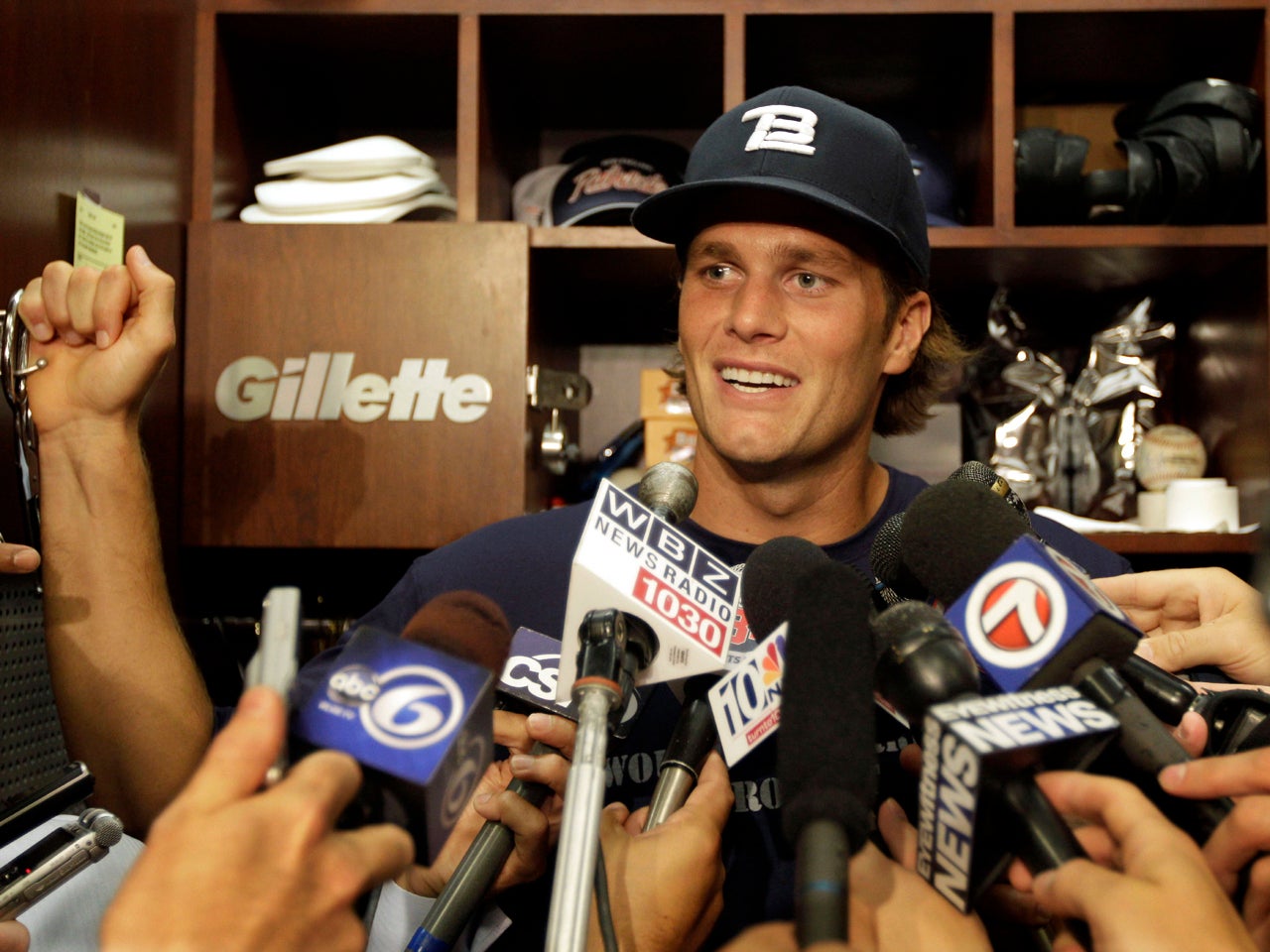 Tom Brady to fans: "Start drinking early" Sunday
Is Tom Brady angling to be the official spokesman for tailgating?

If so, the New England Patriots quarterback gave an impressive audition Wednesday when a reporter asked him during a locker room chat if he had a message to fans coming to Sunday's home opener in Foxborough, Mass., against the San Diego Chargers.

(At left, watch a report from CBS News station WBZ-TV)

"Start drinking early," Brady said. "Get nice and rowdy. It's a 4:15 game. They have a lot of time to get lubed up and come out here and cheer for their home team."

Tom Brady, NFLPA sued by retired players

The comments got a nice chuckle from the press, but Brady's remark could be more than a way to stimulate the economy by boosting business for alcoholic beverage providers. (Or part of a strategy to win some kind of secret team bet to get Harvard Law School professor and newly announced Senate candidate Elizabeth Warren to pop open a cold one in a Gillette Stadium parking lot.)

Brady probably just wants Pats fans to stay for the whole game, hoping a good buzz will keep them from leaving early like they did last year during the team's 38-24 opening win against the Cincinnati Bengals, which made the New England QB unhappy.

"Look, we make good plays, they're going to scream," Brady told reporters Wednesday. "If we don't make good plays, they're going to probably boo us, so we're going to focus on trying to make good plays, and, you know, the crowd, it always helps when they're loud. Look, but we've got to give them reasons to be loud. We've got to give them reasons to cheer for us."

But the Patriots don't want to give fans reasons to get too rowdy, perhaps because of a University of Minnesota study that came out earlier this year reporting that 1 in 12 of fans leaving baseball and football games were legally drunk.

Report: 1 in 12 fans drive drunk from ballpark

CBS News station WBZ-TV in Boston reports that the front office issued a toned-down clarification of Brady's remarks later Wednesday.

"Stay hydrated," Brady said through a team spokesman. "Drink a lot of water, be loud, drink responsibly."
Thanks for reading CBS NEWS.
Create your free account or log in
for more features.