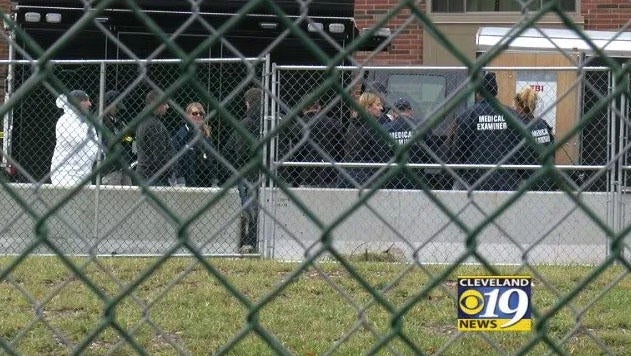 Tip from Pakistan about buried boy leads police to body in Cleveland backyard
CLEVELAND — Police tipped off by a caller from Pakistan have discovered human remains believed to be a 5-year-old boy in the backyard of a Cleveland home, reports CBS affiliate WOIO. The boy's mother, Larissa Maria Rodriguez has been taken into custody, and will be charged with murder and felonious assault on Thursday, according to Cleveland Police Public Information Officer Jennifer Ciaccia.
Police first went to the home Monday after hearing from the caller, who said a child's stepfather called him in Pakistan and told him that two months ago he and the mother found the boy unresponsive and buried him. The tipster is the brother of the stepfather, reports WOIO.
A body was found in the backyard Tuesday. Police have not said if the body is that of the boy the caller referenced, but police took into custody a woman at the home whose son is unaccounted for, reports the station.
Rodriguez told police she has nine children and five live with her. She allegedly said the 5-year-old boy, who has special needs and is unable to speak, left with his aunt on Dec. 2 to visit his father in Texas.
According to a police report obtained by WOIO, Rodriguez said she did not know the phone number or address for the father or the aunt.
Police records show that 34-year-old Larissa has a history of violence as both victim and suspect, WOIO reports.
The medical examiner will identify the body and determine a cause of death after an autopsy.
Officials removed four children from the home Monday night, and the children were placed in emergency custody in foster care. Those four range in age from 16 months to 12 years, county spokeswoman Mary Louise Madigan said.
The home was found in "deplorable and unsanitary condition," according to documents filed by the Cuyahoga County Division of Children and Family Services and obtained by WOIO.
The home was dirty with an infestation of cockroaches and rats, and one child was seen eating a sandwich that contained cockroaches, the document said. The documents say the mother was arrested in connection "with the death of a child who is believed to be the sibling of these children."
Madigan said Wednesday that Rodriguez lost custody of her two oldest children many years ago, but Madigan would not reveal why.
"Our focus is on the safety of the children," she said.
Thanks for reading CBS NEWS.
Create your free account or log in
for more features.