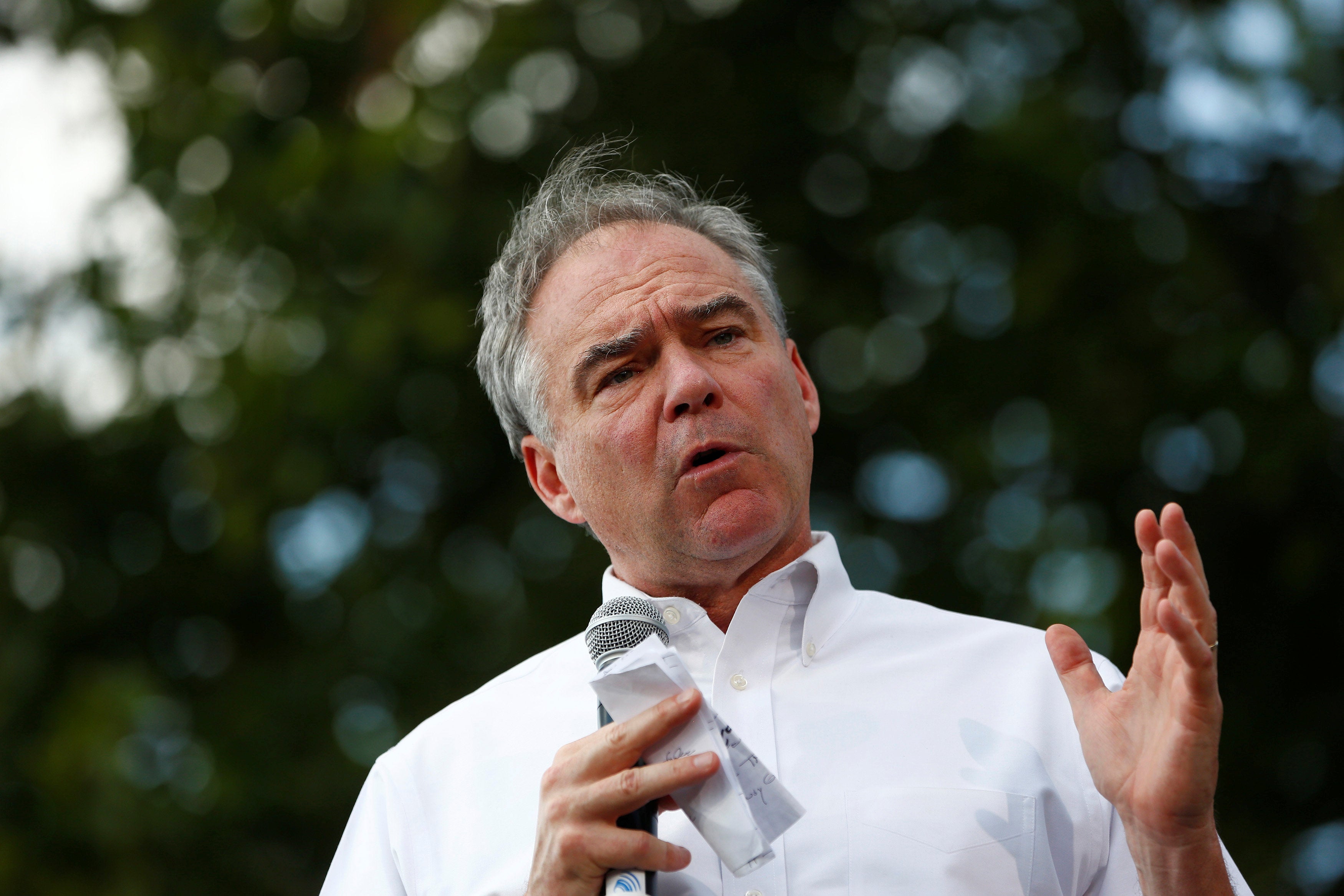 Tim Kaine opens up on reconciling LGBTQ equality, religious faith
WASHINGTON, D.C. -- Democratic vice presidential nominee Tim Kaine touted the importance of LGBTQ equality as a campaign issue and recounted his own struggle to reconcile his support for gay rights with his Catholic faith.
"As a devout Catholic, for a long time while I was battling for LGBT equality, I believed that marriage was something different," Kaine said Saturday at the 20th annual Human Rights Campaign dinner in Washington.
"I had a difficult time reconciling that reality with what I knew to be true from the evidence of my own life, with the teachings of the faith that I had been raised in for my entire life," he added.
The Virginia senator said that while Catholic doctrine is at odds with marriage equality, his interpretation of the Bible celebrates diversity.
"My church also teaches me about a creator in the first chapter of Genesis who surveys the entire world, including mankind, and said it is very good," said Kaine. "Pope Francis famously said 'Who am I to judge,' and to that I want to add 'Who am I to challenge God for the beautiful diversity of the human family?' I think we're supposed to celebrate it, not challenge it."
Kaine slammed Donald Trump for his record on LGBTQ rights and his pledge to appoint conservative Supreme Court justices, suggesting that LGBTQ equality is a "non-issue" for the Republican nominee.
"Donald Trump opposes basic protections from discrimination for transgender Americans. … When he attacks women, people of color, immigrants, Muslims with his dangerous rhetoric, he's attacking members of the LGBTQ community and trying to tear our nation apart."
Kaine also reiterated an earlier attack on Trump's running mate, Indiana Gov. Mike Pence, branding him a candidate who believes LGBTQ Americans will bring about a "societal collapse."
"(Pence) insulted brave LGBT soldiers protecting our freedom overseas. And of course, he ran a one-man crusade to allow Indiana business acting in the public, commercial sphere to discriminate against LGBTQ Americans," said Kaine. "Yet, Donald Trump saw this and decided this is the person I want helping me govern this country."
Kaine was referencing a "religious freedom" bill that Pence signed into law in 2015 that was widely criticized as granting businesses the right to discriminate against the LGBTQ community. After a significant backlash, Pence asked the state legislature to revise the language of the bill to allay those concerns.
Thanks for reading CBS NEWS.
Create your free account or log in
for more features.