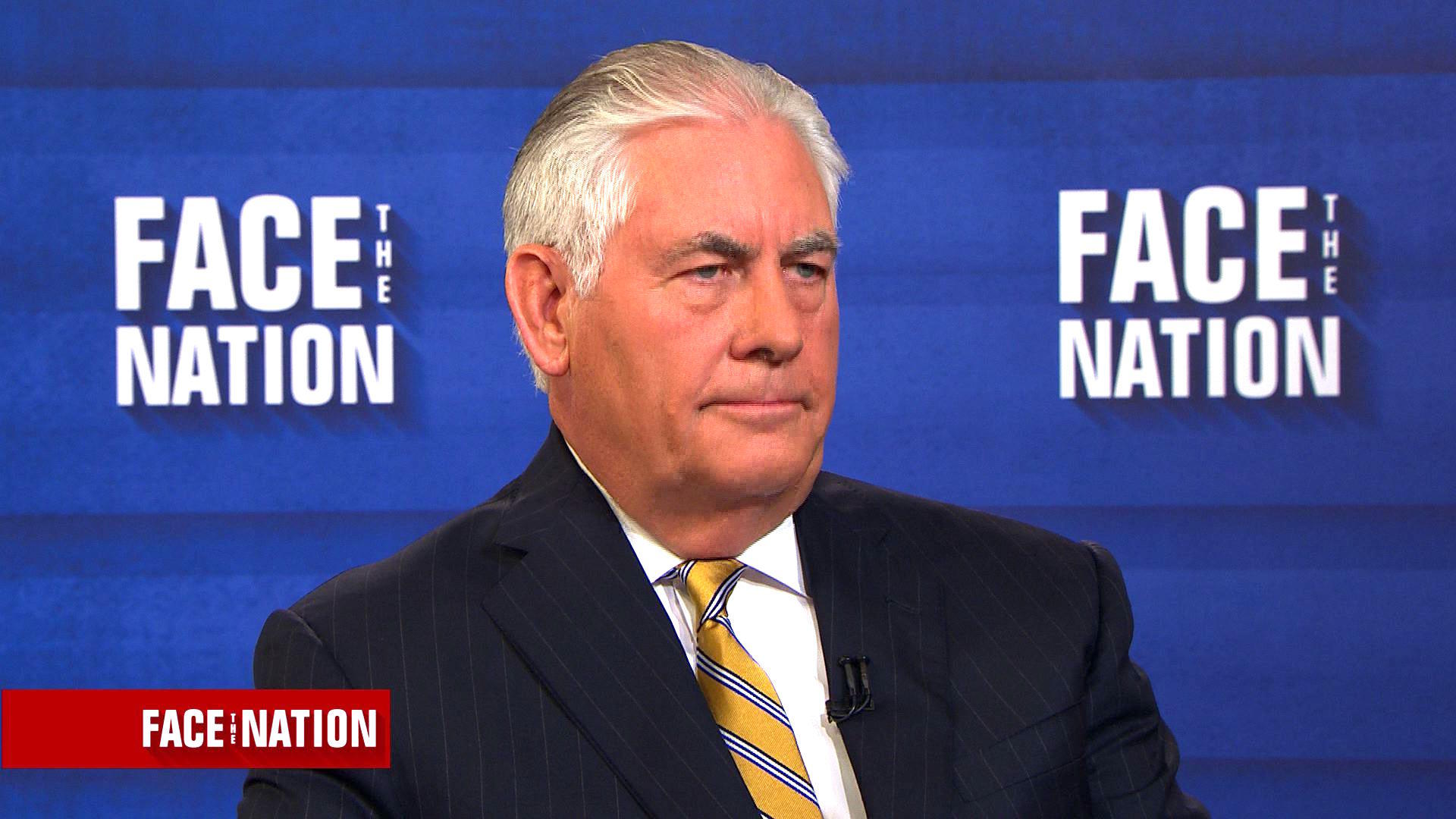 Tillerson says Trump open to staying in Paris climate accord under "right conditions"
Secretary of State Rex Tillerson said on CBS News' "Face the Nation" Sunday there is a chance the U.S. could stay in the Paris climate agreement "under the right conditions."
"If you recall, the president also said, 'Look, we are willing to work with partners in the Paris climate accord if we can construct a set of terms that we believe is fair and balanced for the American people and recognizes our economy, our economy-- our economic interest relative to others," said Tillerson.
He said the plan is for Gary Cohn -- Mr. Trump's chief economic adviser and the director of the National Economic Council -- "to consider other ways in which we can work with partners in the Paris climate accord."
"We want to be productive. We want to be helpful," he said.
His comments came after the White House denied any change to the Trump administration's position on the Paris climate agreement, after The Wall Street Journal, citing a European Union official, reported the U.S. will not back out of the deal.
"There has been no change in the United States' position on the Paris agreement," White House deputy press secretary Lindsay Walters said in a statement on Saturday. "As the president has made abundantly clear, the United States is withdrawing unless we can re-enter on terms that are more favorable to our country."
Thanks for reading CBS NEWS.
Create your free account or log in
for more features.