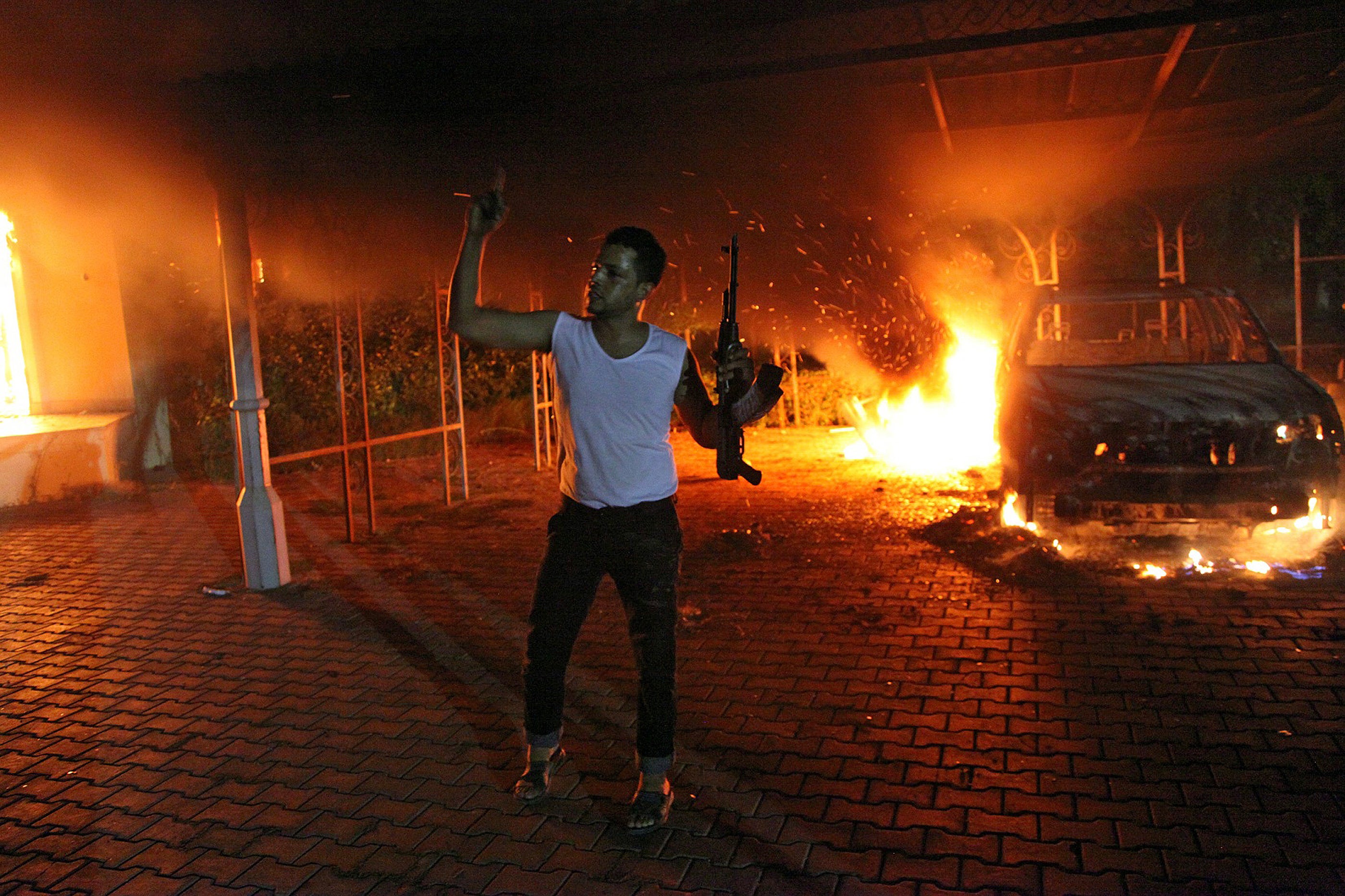 "There's no there, there" on Benghazi, Obama says
President Obama on Monday forcefully dismissed the ongoing controversy over the talking points that the administration initially crafted to describe the Sept. 11, 2012, attack on the U.S. Consulate in Benghazi, Libya, calling it a politically motivated "sideshow" that "defies logic."
"The whole issue of talking points, frankly, throughout this process has been a sideshow," Mr. Obama said in a White House press conference with British Prime Minister David Cameron. "What we have been very clear about throughout was that immediately after this event happened... nobody understood exactly what was taking place during the course of those few days."
The Benghazi talking points were revised numerous times before United Nations Ambassador Susan Rice used them on political talk shows on Sept. 16. The White House has said the changes were merely stylistic, but some suggest emails from various agencies, obtained by CBS News, show that administration officials were interested in sparing the State Department from political criticism in the wake of the attack.
Mr. Obama noted Monday that the administration directly provided Congress with the emails months ago. He noted that Congress reviewed them and "concluded there was nothing afoul in terms of the process we had used."
"Suddenly, three days ago, this gets spun up as if there's something new to this story," he said. "There's no there, there."
The president said that the talking points given to Rice "pretty much matched" the assessments of the situation that he was receiving at the time. Mr. Obama also noted that he sent his director of the National Counterterrorism Center, Matthew Olsen, to Capitol Hill days after Rice's appearance on the political talk shows, where he called the attack an act of terrorism.
"If this was some effort on our part to try to downplay what had happened... that would be a pretty odd thing that three days later ended up putting out all the information that now serves as the basis for everybody recognizing this was a terrorist attack," Mr. Obama said. "Who executes some sort of cover-up or effort to tamp things down for three days? The whole thing defies logic."
Mr. Obama also noted, "The day after it happened, I acknowledged that this was an act of terrorism," apparently referencing his Sept. 12 remarks from the White House rose garden, during which he said, "No acts of terror will ever shake the resolve of this great nation, alter that character, or eclipse the light of the values that we stand for."
In an interview with CBS' 60 Minutes on Sept. 12, CBS' Steve Kroft asked Mr. Obama if the incident was a terrorist attack. The president responded, "Well, it's too early to know exactly how this came about, what group was involved, but obviously it was an attack on Americans. And we are going to be working with the Libyan government to make sure that we bring these folks to justice, one way or the other."
Mr. Obama added Monday that the controversy over the talking points "keeps getting churned out" for political motivations, citing the criticism directed at former Secretary of State Hillary Clinton, Rice, himself and former Ambassador Thomas Pickering, who co-chaired the Benghazi Accountability Review Board.
Noting that there are still diplomats in dangerous places around the world, Mr. Obama said, "We don't have time to be playing these kinds of games here in Washington... We dishonor them when we turn things like this into a political circus. We are out there trying to hunt down the folks who carried this out and we are trying to fix the system so it doesn't happen again."
Thanks for reading CBS NEWS.
Create your free account or log in
for more features.