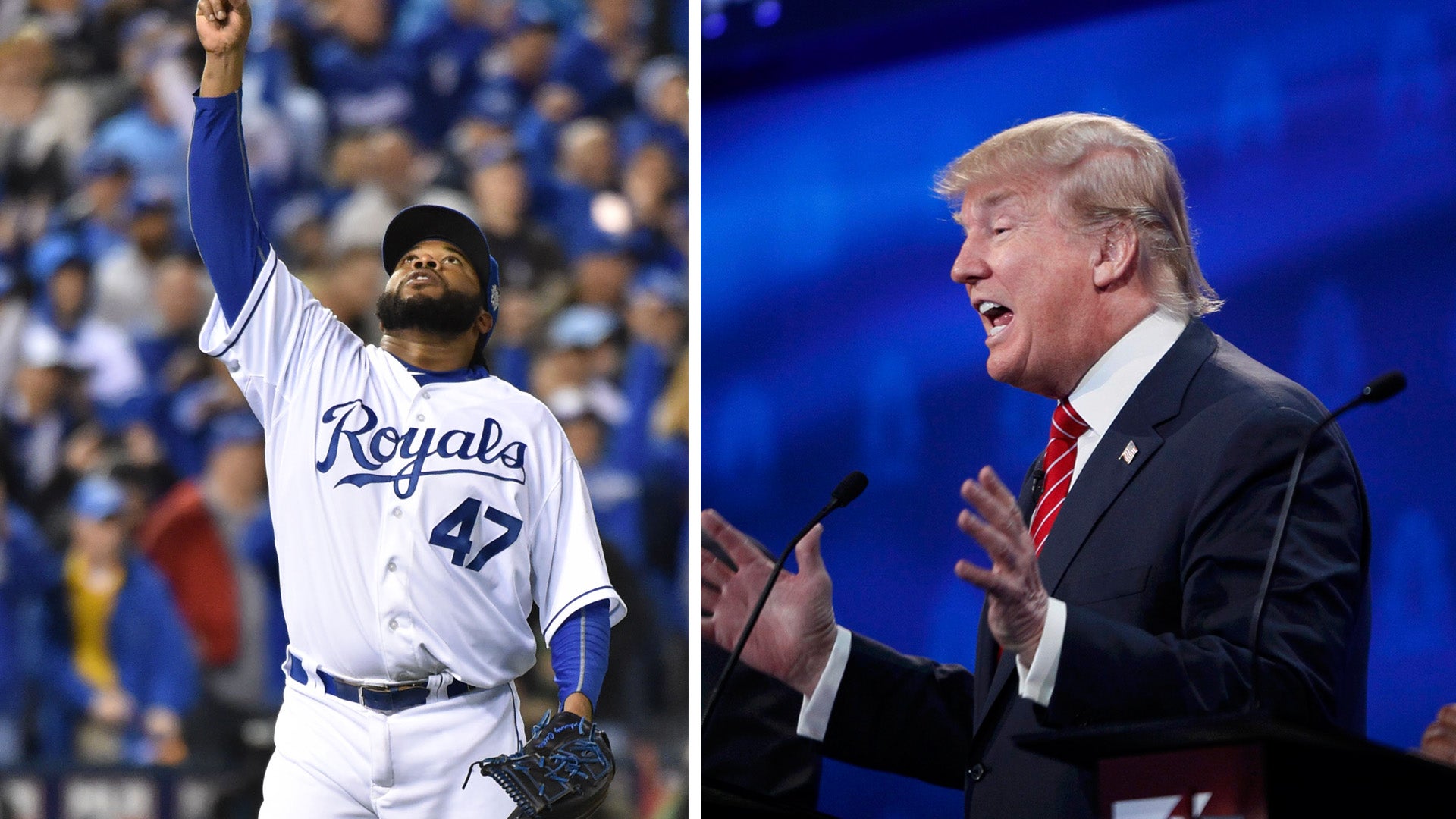 The World Series and GOP debate battle for internet attention
Just as the second game of the World Series began, top-tier Republican 2016 candidates took the stage for their third primary debate on Wednesday. And the internet has spoken: Baseball is a lot more interesting than presidential politics.
Data from tech giant Google showed that search interest for the CNBC forum only surpassed the World Series at the beginning of the Boulder, Colorado debate -- around 8pm ET.
While national interest in the two events trended about the same in the hours leading up to their respective starts, searches for the GOP contest dropped off sharply after the first few minutes.
Leading up to the debate, a majority of U.S. states searched mostly for the matchup between the New York Mets and the Kansas City Royals, though Southern states were more likely to express an interest in the Republican debate.
An hour into the debate, Google users in the western half of the country started to become more curious about the GOP fight.
Florida Sen. Marco Rubio was the most searched on Google during the main debate, with retired neurosurgeon Ben Carson in third. Donald Trump rounded out the top three.
According to Facebook data, viewers were particularly engaged on the issue of taxes and entitlement programs. The top issue discussed during the debate on the social media site was taxes, followed by Social Security and Medicare. Super PACs were the third most-discussed topic, followed by jobs, then climate change.
Texas Sen. Ted Cruz was the most discussed candidate on Facebook. He also took the prize for the top social moment of the debate, when he criticized CNBC moderators for the questions they asked the candidates.
"The questions that have been asked so far in this debate, illustrate why the American public don't trust the media," Cruz said in the first half of the debate. "This is not a cage match, and you look at the questions: Donald Trump, are you a comic book villain? Ben Carson, can you do math? John Kasich, can you insult two people over here? Marco Rubio, why don't you resign? Jeb Bush, why have your numbers fallen" How about the substantive issues people care about?"
Political outsiders Donald Trump and Ben Carson were the second and third most-discussed candidates respectively. Florida Republicans Marco Rubio and Jeb Bush followed in fourth and fifth places.
Thanks for reading CBS NEWS.
Create your free account or log in
for more features.