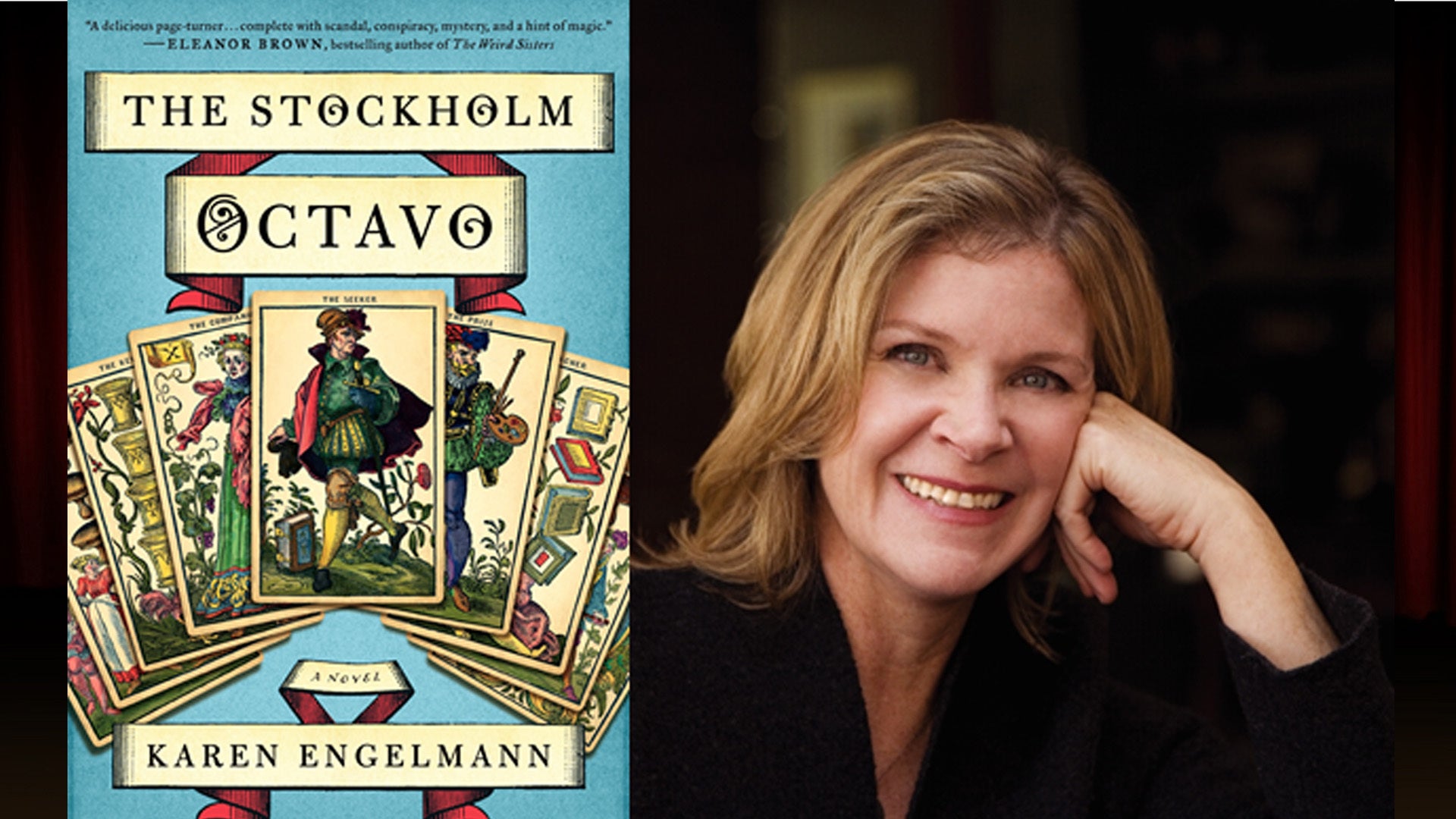 "The Stockholm Octavo," by Karen Engelmann
Jeff Glor talks to Karen Engelmann about, "The Stockholm Octavo."




Jeff Glor: What inspired you to write the book?

Karen Engelmann: The Stockholm Octavo was in many respects inspired by the city itself. I landed there on my very first European visit and was utterly enchanted by the spectacular Old Town, the beauty of the waterways and islands, the museums, the opera. I lived in Stockholm for only about a month, but spent nine years in Sweden -- enough time for a place to get into your bones. When I decided to use that material in my writing, I was drawn back to the capitol. What I found was that you cannot explore Stockholm without running right into the history of Gustav III. Once I began to read about the period, I was hooked, and decided to build a fictional world that would reflect the sense of wonder I felt about the Town (it was not yet Old in the 18th century) and the Gustavian age.




JG: What surprised you the most during the writing process?

KE: I allowed The Stockholm Octavo to reveal itself in the writing process and I was amazed at what emerged. Having worked in commercial design for so many years, it was totally foreign not to have a plan and set parameters. I did not have an outline and had no idea where the book was going other than that it would include 18th century Stockholm, Gustav III, folding fans, and eight characters. Thankfully, I did have deadlines and some excellent advisors and editors that served as guides on this mysterious journey.




JG: What would you be doing if you weren't a writer?

KE: Trying to become a writer.




JG: What else are you reading right now?

KE: I recently recovered my lost copy of Peter Carey's "Parrot and Olivier in America" (which I have been looking for since 2010) and finally cracked the cover!




JG: What's next for you?

KE: I am taking a breather from the heavy lifting of 18th century research and writing a novel that involves greeting cards. There will be bad poetry, I promise. And perhaps kittens. There is a first draft resting in a box I have been a bit afraid to open, but with "The Stockholm Octavo" about to launch, I know it's time.




MORE VIDEO:

Karen Engelmann, author of "The Stockholm Octavo," talks about card playing and the effects it had on eighteenth-century society.




For more on "The Stockholm Octavo" visit the Harper Collins website.
Thanks for reading CBS NEWS.
Create your free account or log in
for more features.