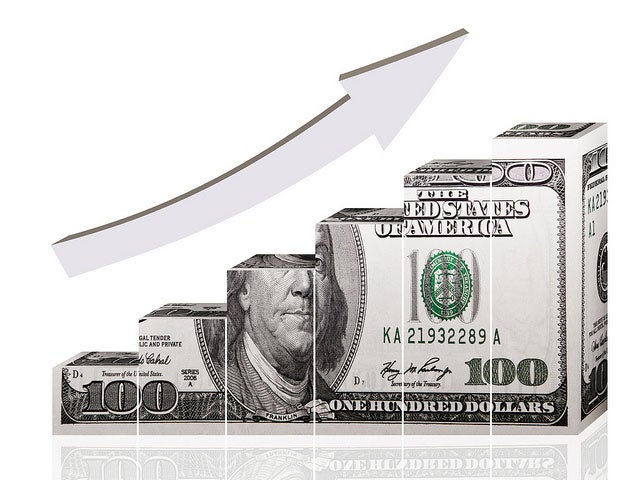 The problem with high-dividend strategies
(MoneyWatch) While it was the 2008 bear market that led investors to seek out low-volatility strategies, it's been the ongoing low interest rate environment that has spurred the growing popularity of high-dividend strategies.
The trend requires a vital caveat: Large inflows into given strategies can change the very nature of the investments.
As we discussed in a prior post, a high-dividend strategy is just a poor man's value strategy. While there is a value premium whether you rank stocks by P/B (price-to-book), P/S (price-to-sale), P/CF (price-to-cash flow), P/E (price-to-earnings), or P/D (price-to-dividends), by far the lowest premium has been to P/D dividends. With that in mind, we'll compare the valuation metrics of the SPDR S&P Dividend ETF (SDY) to the metrics of the iShares Trust Russell 1000 (IWB), which is a market-oriented fund, and the iShares Trust Russell 1000 Value (IWD). The table below is based on Morningstar data as of August 7.

We should certainly expect that a high-dividend strategy would have a higher P/D ratio than a market-oriented fund like IWB -- and that's exactly what we find. However, what's both surprising and troubling is that the other three valuation metrics show that IWB is more "valuey" than SDY. We also see that these three valuation metrics for IWD are dramatically lower than they are for SDY-- and the higher valuations of SDY forecast lower returns -- yet the dividend yields are virtually identical.
It's also worth noting that the valuation metrics for SDY show that the portfolio has become more expensive since the last time I checked. The P/E increased from 15.2 to 17.5 (15 percent increase), the P/B increased from 2.3 to 2.7 (17 percent increase), the P/CF increased from 8.6 to 9.7 (13 percent), and the dividend yield fell from 3.3 percent to 2.6 percent (27 percent decrease).
As was the case with low volatility strategies, the popularity of high-dividend strategies has driven the valuations to levels that certainly are no longer value-oriented. This changes the nature of the fund in terms of what investors should expect in terms of returns.

Unfortunately, it's almost a certainty that most investors are unaware of this impact. You know longer have this excuse. As I warned yesterday, buyer beware.
Image courtesy of Flickr user 401(K) 2013
Thanks for reading CBS NEWS.
Create your free account or log in
for more features.