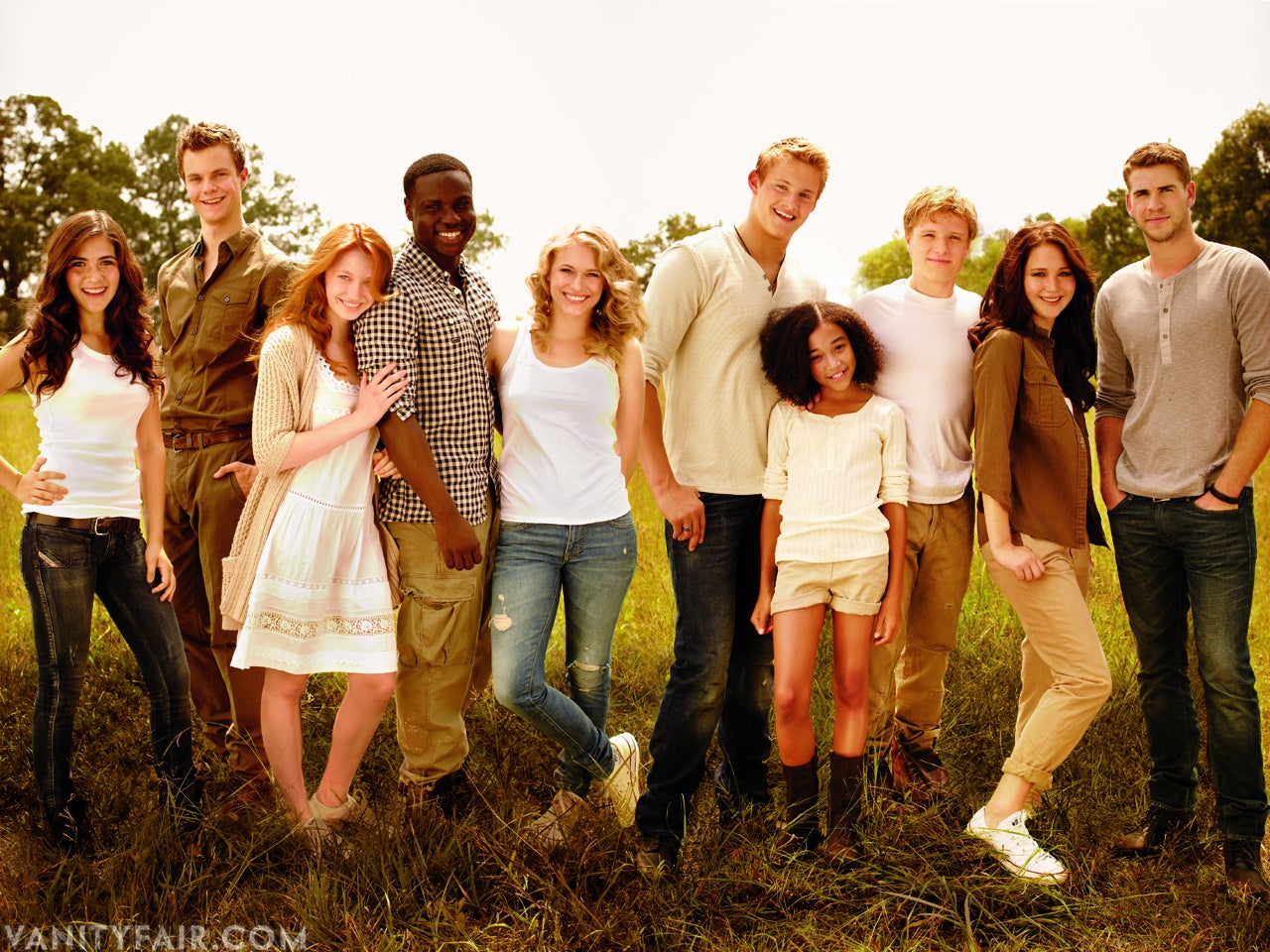 "The Hunger Games" cast poses for Vanity Fair
(CBS) The young stars of "The Hunger Games" are striking a pose in Vanity Fair.
Jennifer Lawrence, Liam Hemsworth and Josh Hutcherson, who play the book-to-film adaption's trio of Katniss, Gale and Peeta, are among the castmembers in the photo, which appears in the magazine's December issue.
Pictures: "The Hunger Games" character posters
Pictures: "The Hunger Games" cast
Pictures: Jennifer Lawrence
"Katniss is an incredible character: she's a hunter but not a killer, a 16-year-old who's being forced into the arena," Lawrence told the magazine. "These kids are killing one another only because if they don't they'll die. It's needless, pointless, unjustified violence. It's heartbreaking."
The Oscar-nominee also discussed the comparisons between "The Hunger Games" and another film franchise phenomenon.
"'Hunger Games' is not 'Twilight,' and while I hear the comparisons, it's really premature to say that it will be the same phenomenon," she said. "I'm so proud of the work we did on the film - [director Gary Ross] and the entire cast and crew were amazing, and I can't wait for it to be brought to life because I think it's an important story."
"The Hunger Games" is set to hit theaters on March 23, 2012. Some of the film's other stars, including Elizabeth Banks and Woody Harrelson, were shown in character for the first time last week when Lionsgate released eight new cast posters.
The December issue of Vanity Fair (see the cover below) will be available on newsstands beginning Wednesday.
Tell us: Are you excited to see "The Hunger Games"?
Thanks for reading CBS NEWS.
Create your free account or log in
for more features.