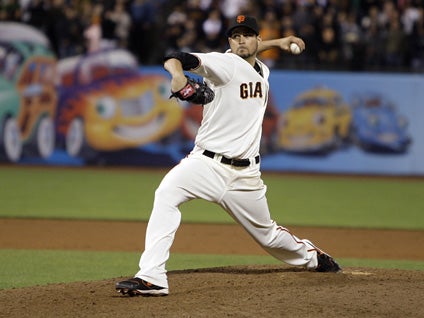 Popping "estrogen plus progestin" hormone pills was a rite of passage for millions of menopausal women like Barbara Jean House, sold on the idea of easing nasty hot flashes while also keeping heart disease at bay.
"It sounds wonderful," says Sherry Zanter, House's daughter. "It sounds like the greatest thing out there, but I guess we're finding out now that it's not."
House's family blames hormone replacement therapy, or HRT, for the breast cancer that killed her at age 57. And they're not the only ones questioning the mass marketing of HRT, reports CBS News Correspondent Sharyl Attkisson.
Recently, the best study of its kind linked the regimen to breast cancer, blood clots, strokes and found HRT may cause heart problems rather than prevent them.
The selling of HRT was a coup by any standard, generating $3 billion a year. One news magazine even called it the closest thing to putting youth in a tablet. But a lot of the claims weren't backed by serious science. And women never knew the same doctors promoting the wonders of HRT often had financial ties to the drugmakers.
Former health editor at McCall's magazine, Hilary Macht Felgran was flooded with "pitches" for positive stories about HRT.
Drug companies provided the media with a steady supply of information that grossly exaggerated the benefits of HRT and downplayed the risks; in some cases, ignored the risks.
For years, much of that information got into print, bolstered by quotes from respected experts on the cutting edge of hormone research like Dr. Lila Nachtigall.
She questioned the breast cancer link and touted bonuses like the supposed heart benefit, "good looks" and "great sex." Readers weren't told Nachtigall also gets paid to speak for at least eleven drug companies including Wyeth, the biggest maker of HRT drugs.
Surprisingly, none of that was in her conflict of interest disclosure last month when she spoke at a medical conference on HRT.
She says her recommendations about HRT aren't influenced by the pharmaceutical industry.
"I don't think I have any significant financial relationships," Nachtigall says. "I don't consider myself tied to anything.
"I don't need them to make money."
Dr. Nachtigall says she remains high on HRT because she's seen it help so many women -- and not because of what she calls small payments from drug companies.
Dr. Wulf Utian agrees it's a touchy subject. He's another widely-quoted menopause specialist who, as it turns out, has gotten large grants and support from Wyeth. Though he says he's staunchly unbiased, he understands why the public is mistrustful.
"When you read a newspaper article or when you see a magazine article and see a quotation from an expert, I think it's almost impossible to know whether there's a conflict-of-interest or not," he says.
This is no comfort to House's family. The final word's not yet in on many potential benefits of HRT, but in the wake of the whole controversy, they're left like many Americans: not knowing who to believe.

Thanks for reading CBS NEWS.
Create your free account or log in
for more features.