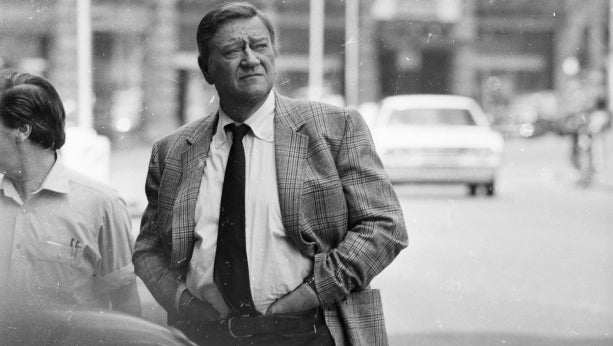 The Duke vs. Duke: John Wayne's heirs sue university
SANTA ANA, Calif. -- Heirs of the late movie legend John Wayne have filed a lawsuit against Duke University over use of the "Duke" nickname , which the family wants to register for use in marketing bourbon and other alcoholic beverages, CBS Los Angeles reported Tuesday.
According to the lawsuit filed July 3 in federal court in Santa Ana, Wayne's heirs have battled with the North Caroline university over the nickname since 2005, when Duke filed an objection to an attempt by the family to register the name in connection with restaurant services.
In the complaint, the Wayne family argues that since the university does not market alcoholic drinks, "the actual and potential customer base of Duke University is vastly different" from the audience for the bourbon product.
"Duke University does not own the word 'Duke' in all contexts and purposes," the lawsuit says.
Throughout his five-decade movie career, Wayne - who embodied the image of Hollywood's tough guy leading man with roles in classics such as "True Grit" and "The Searchers" - was known as "The Duke" among fans and colleagues alike.
Duke University officials did not immediately respond to a request for comment on the lawsuit, which was first reported by The Hollywood Reporter.
Thanks for reading CBS NEWS.
Create your free account or log in
for more features.